I've a bee pollen-dedicated site at BeePollenForHealth.com - do swing by to go in-depth on bee pollen supplementing and more there - Nigel

Xtend-Life Bee Pollen Natural Health And Energy Review
Welcome to the review of Xtend-Life Natural Energy NZ Bee Pollen health supplement. 
Bee pollen is one of the superpower supplements that boosts your base energy levels plus it's natural. Some people even call it "nature's multi-vitamins supplement".
Bee pollen's benefits that has been tested and reported includes:
increased in sexual pleasure, stamina and potency
slowing down of effects of aging
weight loss and

boosting of energy natural personal energy
You know, bee pollen is a unique supplement. Yes, superfoods such as ginseng, green lipped mussels, tumeric, cayenne pepper and ginger are very powerful and popular, but the natural-occurring bee pollen holds its own weight and characteristics when compared to them.

Bee pollen has (and still is) the subject of clinical and research interest around the world and many books has been written on it, including:
Carlson Wade New Fact/Book on Bee Pollen and Your Health or 
C. Leigh Broadhurst, Ph.D. User's Guide to Propolis, Royal Jelly, Honey, and Bee Pollen

Dr. Felix Murat, Bee Pollen Miracle Food

In factm many athletes, sports enthusiasts and active individuals supplement with bee pollen to amp up their performance.
Xtend-Life Natural Energy NZ Bee Pollen features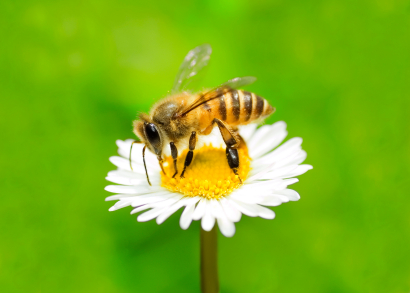 The supplement are in capsule form. Bee pollen in its natural state is granular (granule) and you can see its granules in the Xtend-Life bee pollen capsules.
Capsules are preferred by many individuals because the bee pollen granules itself have a powdery, chalky taste and texture to it that makes it not very pleasant. What some people do is that they take the granules and put it into their smoothies/tea/beverage, which is a great way to hide the chalky taste.

I find that the capsule form is much more convenient because I can just pop the capsules and down it with water instead of having the granules and having to find a drink to mix it with - it's a personal preference of convenience la ("la" is a Singapore colloquial slang).

To add on to the already health boosting benefits of bee pollen, Xtend-Life also adds other ingredients that works to improve further those health benefits as well as work cooperatively with them. These ingredients form a synergistic blend "cooperative" which enhances assimilation and absoprtion. These pharmaceutical-grade ingredients are a mix of specially selected enzymes, co-factors, vitamins, minerals, and herbal extracts.
Xtend-Life Bee Pollen natural health and energy supplement has an additional 33 other ingredients (of this ingredients, about 820 milligrams is bee pollen granules). The the natural bee pollen in the Xtend-Life bee pollen health supplement comes purely from New Zealand, where Xtend-Life is founded and headquarted in.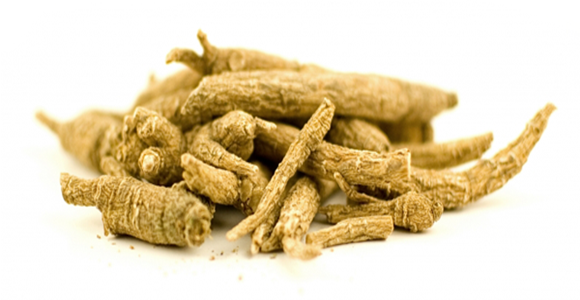 One of the herbal extract is called eleuthero extract (Eleutherococcus senticosus root), which is Siberian ginseng. Ginseng is classified with the superfood group and has many health and therapeutic benefits. It is one of those natural foods that rank high up there.

In United States/America, ginseng is not that popular (yet) but in Asia and Asian people and countries such as Singapore, Malaysia, Vietnam, Indonesia, Korea and China - ginseng is a very hot and popular item. It's so highly demanded for its medicinal and nutrient-boosting (Chinese term is "bu" which means it restores health and powers and energy) that it can cost up to hundreds and thousands per kilogram for high-quality ones.


Key xtend-life bee pollen Features
Some of the more note-worthy features:

The bee pollen used for this health supplement needs to undergo clinical test and pass the test by independent GMP-compliant lab facilities such as Alkemists Labs that is based in California (the same lab that Xtend-Life use to test all their other ingredients for their health supplements line)


Xtend-Life uses "pharmaceutical blending" which ensures that every tablet/capsule in every batch of supplement has the same nutrient and supplement contents as the other. Most supplement companies just use the usual paddle/ribbon approach which means different tablets/capsules have varying nutrients (from little to too much - not good for our bodies)


For each and every bottle of health supplements that Xtend-Life produces, including the bee pollen supplement, Xtend-Life creates a Certificate Of Analysis which confirms the purity of each and every batch of raw supplement. This COA is documented and filed, and is available anytime by request.


Xtend-Life owns 100% of its own manufacturing facilities (most supplement companies choose to outsource - cheaper but you don't know and can't control 100% what quality goes in) and all their facilities are registered and compliant with:

a) Good Manufacturing Practices (GMP)
b) United States Food & Drugs Administration (FDA)
c) New Zealand Ministry Of Health regulation on supplements (equivalent to US FDA)
d) herbal extraction processes that meets the British Pharmacopeia standards

All these leads to a very high quality, pure and potent health supplement.
Health Benefits of Bee Pollen (when sourced from good sources and well managed during production)

According to clinical studies and research, bee pollen has many health and therapeutic benefits that is only present when they are sourced from good sources and well managed.
Some of the main ones are:

increased libido (sexual drive), similar to ginseng and goji berries


More intense sexual orgasms and more "sweet, delicious" or satisfying pleasure


Helps with weight loss — note that bee pollen is not a weight loss supplement, but  studies show that it helps and promotes weight loss


Increased base energy levels.

Bee pollen is firstly known for its characteristic of improving and enhancing one's energy levels, and that it gave lots of it. The historic and legendary Mohammad Ali used bee pollen as energy supplement in the 1970s for his trainings and fights as well as other athletes in the world even today.


Improved prostate health for men. Clinical studies and research shows that pollen improve prostate health and fighting of cancer cells.


Gradual reduction of vitamins and mineral deficits in the body. Many people today are calorie-rich but vitamin-and-mineral-poor/deficit, not getting in the required amounts of vitamins and minerals they need on a daily basis.

Dr Linus attributes vitamins and minerals are one of the causes of diseases, illness and poor health. This bee pollen product which also contains 33 other ingredients will be able to add much nutrients in vitamins and minerals to your nutrition and health.
Consumer Reviews
Below you will find some reviews or testimonials on the Xtend-Life bee pollen product:
I have noticed that using bee pollen with goji juice really increases the orgasm with my wife. She is using them too and says her orgasms are "sweeter" and more intense. That was nice to know. I gotta tell you, this is a great product.

Jack P, Kansas, USA
I am very happy with your products. I attribute my not getting the flu and colds that everyone around me has gotten in the last 4 months to taking your Natural Energy with Bee Pollen.

Vera A, USA
This product really does what its been sold to be — it increases energy and enhances overall health. I like the capsules as they are so easy to take. I'm very happy I found this product.

Zolt K, NY, NY, USA
Read more reviews and testimonials on the
Natural Energy NZ Bee Pollenhere

how much does it cost?

One bottle is priced at $27.50 USD (United States Dollar) and each bottle contains 90 capsules of bee pollen and 33 other active and synergistic health ingredients.
Xtend-Life recommends to take 3 capsules per day, so each bottle will last you for 30 days.

Is There a product Guarantee?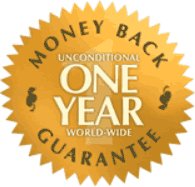 Yes there is.
Xtend-Life has confidently offered a full 365-days money back guarantee or full product replacement (either options at your choice). If for whatever reasons you're not 100% satisfied, feel free to request for a refund.
As a business owner and entrepreneur, I respect Warren and Xtend-Life for this. As a consumer, I feel safer, even though I don't return, but I definitely feel safer to know I have that option to return.


What About Shipping and handling Costs?
Xtend-Life offers free shipping with any orders $60 USD and above, delivered to anywhere you (or your loved ones) are in the world.
If the order is below $60 USD, then there is a flat shipping and handling fee of $6.50, deliver to anywhere in the world.
Are There Any negatives or actual Customer Complaints?
If you're like me, I don't trust any reviews that don't cover any negatives or complaints. Plus, anyway news on the internet travels very, very fast - especially bad news.
So far, customers don't really complain on the product itself and its health benefits and outcomes.
The main complaints are:
#1 Pricing
Customers complain that Xtend-Life pricing is too expensive, but Xtend-Life explains that its because of their dedication to quality and compliance. You see, they are registered and compliant with GMP, FDA, New Zealand Ministry of Health supplement regulations as well as standards set by British Pharmacopeia - this means that their products are very, very high quality and regulated. Plus, their raw ingredients are tested and needs to be certified before they can even be used. Lastly, independent tests show that there is a minimum of 80% assimilation and absorption by the body (some has said up to 95% absorption).
I am happy with this. No, I'm very happy. You must understand that I come from a medical and health background, and see firsthand the dangers of side effects of medications plus my personality/training enforces on "evidence based medicine/practice" - so everything I do HAS to be evidence-based and regulated, which is why I can resonate and trust Xtend-Life's products.
I believe in "you get what you pay for", and that's why also I am in the private practice - we provide top-notch clinical outcomes for a select group of individuals who wants outcomes and outstanding experience, unlike public health. For those who are keen/interested in knowing more about me and what I do, visit my professional physiotherapy and rehab specialist website: www.urbanrehabphysio.com

Plus they have their solid 365 days money back guarantee (no medical or health professionals will even dare to use the word "guarantee").
#2 Some Soy Derivatives

Xtend-Life Bee Pollen Natural Health And Energy does contain some ingredients that are derived from soy...so if you have soy allergy, or are sensitive to soy, please check with your doctor first.

Other than that, Xtend-Life Natural Energy with NZ Bee Pollen doesn't contain any peanut-, dairy-, gluten-, or shellfish-derived byproducts.
what happens if i'm allergic to bee venom or bee honey? then how?

Xtend-Life says to practice caution for anyone who has allergy to bee venom or bee honey, even though it may be possible for you to take this formula, by taking very small doses first, and then slowly working your way up with very careful monitoring.

What you can do to test is: take a capsule, and open it. Take a very, very small amount (a fraction of what's contained in the capsule) and place it at the tip of your tongue. Wait for a few minutes, and if nothing happens, swirl it around in your mouth. Wait a few more minutes. If nothing still, swallow it, and again wait (sorry, safety is more important). If nothing, try with larger and larger until you can confirm taking 1 capsule safely.
If you're not sure, please talk to your doctor and have an allergy test done.

Where Can I Get More Information on their bee pollen supplement?

Learn more about the bee pollen supplement here. There is more detailed information such as reviews, frequently asked questions and directions to take.
Where Can I Buy The Xtend-Life Bee Pollen Product?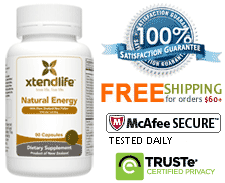 You can't buy Xtend-Life products in health food stores, pharmacies, health centers, or grocery-food stores. The company sells all their health supplements and skincare products directly online to the consumer, usually by affiliates like myself, and this decision is made by the founder and owner of Xtend-Life because it

decreases costs to consumers as there is no rental/staffing/etc

prices will be controlled (wont be manipulated)

AND you get the freshest stock delivered directly to you, wherever you are in the world (US, UK, Europe, Asia - wherever you are), right from Xtend-Life's headquarters facility in Christchurch, New Zealand
I hope this review of Xtend-Life Natural Energy with NZ Bee Pollen can help you make a health decision today.

Return to Xtend-Life Product Reviews from Xtend-Life Bee Pollen Natural Health And Energy Review

Back to Top