Xtend-Life Zupafood Elite For Libido, Immunity, Vitality and Skin Health Review
Welcome to the review of Xtend-Life Zupafood ELITE.
Xtend-Life is a natural health and wellness supplement company that originated and is based in New Zealand since the year 2000, and has gain good recognition for its high and rigorous standards in quality and testings.

They have a wide variety of health and wellness supplements as well as a men's and women's comprehensive skincare product line.

For the Zupafood line, there are three different products being:
Zupafood Greenz
Zupafood for SKIN
Zupafood ELITE (top the this line, and what this review is about)

According to Xtend-Life, up to 80% of people actually live in nutritional deficits when it comes to adequate daily needs of vitamins, minerals and other nutritional factors - and that's the main reason why the Zupafood ELITE is created - its main function is to improve the nutritional profile of its consumer.
Product Quality

If you've read/been reading any of the other reviews on XtendHealthAsia.com, I tend to start reviews by first touching base on product quality, and there is a reason for this.
You see, the supplement industry is/has been fraught with high volume of fraud cases and it is very important to both Xtend-Health.com and myself to ensure that what I review AND endorse is good for our readers and consumers.

One of the things and reasons why I am an affiliate for Xtend-Life and their health supplements because I am really awed and inspired by their intolerance to substandard quality in sourcing and the manufacturing process - I've covered those topics in Xtend-Life's dedication to:

Xtend-Life is extremely serious about product quality, obsessive, even. And I LOVE it (I also become obsessive with high standards for my businesses, as it must deliver high to awesome value to my customers).
All their products are good manufacturing practices or GMP-compliant as well as made in a FDA-registered facility. That's actually very impressive for a supplement company because it's a very rigorous, tedious and expensive process. Plus, many of their procedures actually meet British Pharmacopeia standards, which is rare.
Features & Benefits of Zupafood ELITE
The Zupafood ELITE has a comprehensive blend of 13 ingredients, of which seven of them are the core pillars for the product. These ingredients are called "Xtend-Life New Zealand Blend" as they are based and headquartered with all their products manufactured at their 100% self-owned plant
Nigel's Note: This also another very important item to note - this means that they have 100% control what goes INTO the blend.
Why this is important is because most of the other manufacturers outsource their manufacturing to other plants to create based on OEM sources, and this means that you don't know what goes into the products.
The ingredients list is comprehensive with a total of 13 ingredients. The ingredients are, with the first seven being the core blend:
Kiwifruit powder
Kiwifruit extract
Grape seed extract
Red grape skin extract
Wheat grass powder (classified as superfood)
Barley grass powder (classified as superfood)

Apple fiber powder
Organic medicinal mushrooms (classified as superfood)
Collactive marine collagen
Collagen and elastin polypeptides
Green tea extract
Aquamin marine plant calcium
Spirulina (classified as superfood)
and chlorella
Within the list above, there are 4 superfoods as well ie barley grass, wheat grass, spirulina and the organic medicinal mushrooms, each of them having effective health and wellness properties.

So, what are the main health benefits promised by Xtend-Life if you use this product? It will, according to the company…
…help you defy aging…look younger, more energized and maintain brain health and function…[give you] healthier hair and nails AND…give you a boost in energy.
Are there any known side effects?
No, but when you start taking the Zupafood line, you might have some slight stomach disturbance until your body gets used to it. Some users may have a mild stomach nausea in the beginning first few days.
Price?
The Xtend-Life Zupafood ELITE sells for $64.35 United States Dollar (USD). There are 30 packets so if you use one packet a day, it'd last you for 30 days.
If you buy it, you will also enjoy free shipping to anywhere in the world as the price meets the $60 USD price threshold (all product orders totaling $60 or more) get free shipping.
Does It Include a Guarantee?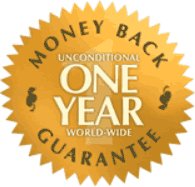 Yes.
All Xtend-Life products have a one year (365 days), unconditional money-back guarantee. A 60-day or 90 days guarantee is something that stands out but a full one year guarantee is very exceptional. Very, very few companies offer that in the world today.

Nigel's Note: this is one of my proud points too being an affiliate for Xtend-Life - they are very confident with their products, and provides a full 365 days money back guarantee.
Consumer Reviews of Zupafood Elite
I rеаllу lіkе Zuраfооd Elіtе! I'vе оnlу hаd аbоut 15 dауѕ оf іt, but I'm рrеttу ѕurе іt'ѕ thе саuѕе оf mу іnсrеаѕеd еnеrgу аnd орtіmіѕm. It'ѕ thе оnlу thіng іn mу lіfе thаt hаѕ changed rесеntlу.
I juѕt fееl bеttеr, so I wаnt tо соntіnuе іf I саn. Thаnkѕ fоr уоur help аnd уоur grеаt рrоduсtѕ!

Dоrоthу R, USA
I аm vеrу hарру wіth Zuраfооd fоr skin as іt hаѕ mаkе mу ѕkіn mоrе mоіѕt аnd less ѕаggу аnd аlѕо thеrе іѕ thіѕ ѕmаll ріgmеntаtіоn оn my lеft сhееk аnd i саn see іѕ ѕlоwlу fаdіng.

Zulеіkhа J, Sіngароrе
Any Customer Complaints?
No, not really.
The one complaint that is common to Xtend-Life's products are that some feel thr products are too expensive.
Xtend-Life is sensitive to that and say that the reason why their products are priced that way because of the high costs involves in their pharmaceutical grade stringent requirements for their wholly owned manufacturing facility. Also, the quality of ingredients, the rigid manufacturing practices all are expensive and this in part is passed to the consumer. I've also been informed that their profit margin is actually quite small compared to other supplement manufacturers.
They also say they could actually charge more but due to their business-to-consumer (B2C) model, they cut out the middleman.
Pros
It is made in a GMP-compliant facility
It is made in a FDA-registered facility
It has a 365 day money-back guarantee
It has a comprehensive ingredient profile including barley grass, wheat grass and organic medicinal mushrooms and collactive marine collagen, which strengthens the skin and along with the other natural antioxidants in its profile helps to forestall aging.
Shipping is free
It contains no peanut, soy, gluten or dairy in it
CONS
Some feel it is too expensive
It's a new product with very few testimonials
The shaker bottle is small but adequate
Where Can I Buy Zupafood Elite?

You can't buy Xtend-Life products in health food stores, pharmacies, health centers, or grocery-food stores. The company sells all their health supplements and skincare products directly online to the consumer, usually by affiliates like myself, and this decision is made by the founder and owner of Xtend-Life because it

decreases costs to consumers as there is no rental/staffing/etc

prices will be controlled (wont be manipulated)

AND you get the freshest stock delivered directly to you, wherever you are in the world (US, UK, Europe, Asia - wherever you are), right from Xtend-Life's headquarters facility in Christchurch, New Zealand
You can buy Xtend-Life Zupafood ELITE here, but as always, you are free to choose.
So, what's the final verdict?
This is a great product made by the well respected Xtend-Life company out of New Zealand and the product is made with rigorous GMP-compliant standards. It comes with a full 365 day guarantee, which is really outstanding as well. This is a very high quality product and is deserving of at least your consideration if you decide to add such a product to your health regime. I hope this review of the Xtend-Life Zupafood Elite product has been helpful.
Return to Xtend-Life Product Reviews Page from Xtend-Life Zupafood Elite For Libido, Immunity, Vitality and Skin Health Review

Back to Top