Xtend Health asia
About Us Page
This page is split into three (3) segments:
About Nigel Chua, owner and founder of XtendHealthAsia.com
About XtendHealthAsia.com

About Xtend-Life

XtendHealthasia.com Owner & Founder, Nigel Chua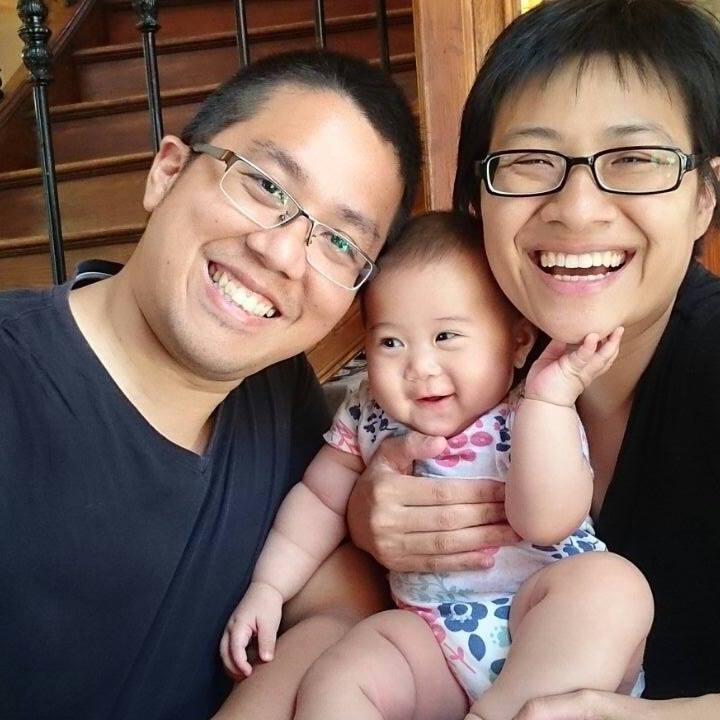 My name is Nigel Chua, and I am the owner and founder of XtendHealthAsia.com, and I live in a small little red dot country called Singapore with a wonderful wife called Louise, and in 2015, we have a new addition to our family - little baby Olivia. I am a blessed man to have these two in my life, and we hope to have more babies and children in the future =D
I was born in Malaysia, in a small small state called Seremban, and we moved to Johor Bahru, south of peninsular Malaysia, when I was seven years old. When I was 20 years old (in 2002), I moved to Singapore to study, and I never looked back.
By training and experience, I am an occupational therapist specializing in hand and upper limb therapy; my wife is a physiotherapist specializing in back and neck physiotherapy.
In 2008, we started a private specialist physiotherapy and rehabilitation team in Singapore, and it has grown quite a bit to a highly specialized multi-disciplinary rehabilitation team dedicated solely to the management and treatment of orthopedics, musculoskeletal and sports injury rehabilitation in Singapore.
Personally, I have an interest in building health and wellness through natural health supplementation, and I have been exploring brands after brands of health supplements since 2003, and my passion for health supplementation has grown since then (apparently, the more I age and experience life, the more and more I'm convinced of the need for consistent and good health supplementation).
I am an Xtend-Life affiliate, do read my affiliate policy and XtendHealthAsia.com is a website dedicated to Xtend-Life's Natural New Zealand Health Supplements.
Here For Life
I'd like to put this upfront that I am Here For Life. I am not looking to make a quick buck or sale here and there. Yes, I make affiliate commissions when someone buys through my links but that's not all I'm about.
I've reached a stage in my life where I can choose to pursue what matters to me, and when you read my history above, I have been personally taking health supplements since 2003 - I am passionate about improving health with health supplements.
Here in XtendHealthAsia.com, I wish to help you restore your health, build and live a healthier life and skin with the Xtend-Life health supplements and skincare range.
Yes, it has to be profitable, but if you read in detail the Xtend-Life affiliate program, no matter where you go to buy Xtend-Life products, be it through my links, through another affiliate links or at the Xtend-Life home page itself - the price is standard and is always the same.
So when you buy through my link, the company rewards me for introducing a customer that they otherwise may not reach, at their costs and this cost is not added to you.

Here For Life also means that I want to grow with you. Build a relationship with you. The only difference if you buy from my affiliate link (rather than from others) is that you then build a working and ongoing relationship with me - and I'd love to hear from you, hear how you're going healthier, stronger, and how your skin is glowing and more radiant than ever before.
Or if the product didn't work for you, and you drop me a mail, and we'll both be sorry. Together. And where necessary, we get the refund process going.

Like I said, I'm here. For life.

If you're interested in growing healthier and having healthier skin, I invite you to
click here and explore Xtend-Life health supplements and skincare products.
.

About xtendhealthasia.com

XtendHealthAsia.com has a singular mission:

to bring health and wellness to Asia and individuals living in Asia, by introducing pure, natural and organic New Zealand health supplements and beauty products from
Xtend-Life
, a natural health company that owns 100% of its own manufacturing plant in New Zealand
XtendHealthAsia.com was started in December 2015, after an inspiring meeting with Xtend-Life CEO Warren Matthews. I connected with Warren by chance when I applied to be an affiliate, and Kane connected me to Warren, as I was based in Singapore and Warren flies through Singapore frequently from New Zealand to other countries.
During the meeting with Warren, as we chatted, Warren had asked me if I was interested in the health supplements industry, and where I was planning to go in the near to distant future.
I laughed as I told him that:

if my wife Louise was here, she would have laughed out loud - Louise knows that I've an innate love and passion for health and wellness supplements. In fact, I've been taking supplements since 2002, and experimented with different brands.

So yes, I not only have an ongoing (and growing) interest in health and wellness by health supplements, but I also shared with him that I am looking for a business that I can build and grow with for the medium to long, long term.
And that's how the XtendHealthAsia.com journey started =)
A deeper reason why my passion on health and wellness supplement started and strengthened is likely because of my training and background in the health and healthcare industry.
You see, I am a trained occupational therapist, and I was a hand therapy consultant. When I was still practicing in hospitals, I personally saw many patients and individuals who suffered from poor health from traumatic incidents as well as those who suffered from poor health directly and indirectly caused by nutritional deficits and issues.
I know that I cannot truly prevent accidents, but I do know that I can help supplement my health and wellbeing by consuming consistently, high quality health supplements. And this became more important the day I became a father =)

About Xtend-Life

Xtend-Life is a family-owned business with the mission to provide individuals with a foundation for strong health and better appearance, and enhance their potential for satisfaction and enjoyment of life. You can rely on high quality, efficacy, sophistication and value for money with the dietary supplements, skincare products, knowledge and customer service you receive from Xtend-Life.
How It All Began
In 1998, New Zealand native Warren Matthews (then 51 years old) began to notice some changes in his body due to the so-called natural aging process. Although Warren had followed a fairly healthy diet his entire life, he began a quest to discover what it would take to help him reach his goal of having another 50 years of activity and enjoyable life experiences.
Teaming up with his son Lance, the pair set out to find supplement manufacturers that could produce the quality of products they envisioned. After all, nothing but the best would do.
The Story Takes a Sharp Turn
As Warren and Lance pulled back the curtain on the supplement industry to take an insider's look, they were truly disappointed and dismayed. Assumptions consumers would logically make about ingredients, safety and benefits of average health supplements found in most stores were completely out of whack and inaccurate.
After meeting with numerous supplement manufacturers, Warren and Lance discovered that:
many products are created not because they were any good - they were simply to cater to public demand or perception
many companies decide and go with cheap versions of ingredients with low potency and inadequate efficacy
still more manufacturers practice questionable or unacceptable manufacturing practices
That's when Warren and Lance made their life-changing decision. They chose to create their own range of nutritional supplements with custom formulas that would deliver products with the highest quality available, made from state-of-the-art, 100% safe and effective processes.
This meant building their own manufacturing facility and sourcing raw ingredients from around the world, father and son felt there was no other way to go.
In early 2000, Xtend-Life Natural Products (Intl) Ltd. launched with its flagship supplement: Total Balance. From there they have expanded the company and its offerings significantly taking great pride in the feedback they had received from customers such as Monroe:
"I have taken vitamins my entire life but now realize I have wasted so much money on vitamins that were so poorly made my body probably did not even absorb any of it. Since I started taking Xtend-life, my life has changed. I have lost weight, I have more energy, I sleep better and I started doing much better in school. Thank you for changing my life and giving me great health."
Where The Line Is Drawn
Nigel's Input: this is what I am impressed with, both personally and professionally, when I found out that:

Warren and his son have simply refused to do business any other way and that they do not believe in being a mass-market manufacturer, and they make our own products - unlike many other companies who simply put their labels on products made by somebody else.
You can trust the Xtend-Life name to represent:
Premium products that are pure, natural and effective
High value for your hard-earned money
Stellar customer service
Transparency, honesty and integrity with true-to-label information
Putting your needs before higher profits
With a dedicated and highly skilled staff, they look to control their own destiny so they can ensure the excellent quality and effective, potent supplement and skincare products you deserve.
How is Xtend-Life Different?
At first glance, you may think they are just one of hundreds of supplement and skincare companies around offering the "usual and standard" products.
However, a closer look reveals a very different picture:
Their research and development specialists create sophisticated, exclusive formulas you won't find anywhere else.
Every product is made in full compliance with applicable standards.
They produce their products in their own state-of-the-art multi-million dollar facility.
Their manufacturing and distribution facilities are registered with the U.S. Food and Drug Administration (FDA)* and they are compliant with all FDA requirements, including GMP (Good Manufacturing Practices) for Dietary Supplements.
Xtend-Life is also a member of the Natural Products Association (NPA). The NPA has its own GMP program which is even more demanding than the FDA's rules. They expect to be formally audited by the NPA in 2014.
Ingredients are purchased from reliable sources and tested extensively to prove their potency and purity.
You can call their award winning Customer Relations staff using their toll-free numbers.
Your purchase is backed by a 1 year, satisfaction guarantee
If for whatever reason you're not 100% happy or satisfied with your purchase, you can send it back within 365 days (a full year) from the date of purchase for a full refund or product replacement - whichever you prefer. They do not want you to have any product from them which does not fully meet or exceed your expectations.
Enjoy your Xtend-Life product with full confidence that you've truly bought some of the best nutritional supplements and skincare products in the world.
*In December 2012, the FDA recognized New Zealand as having a comparable food safety system. This is the first time that the FDA has recognized a foreign food safety system as comparable. The food safety system includes relevant laws and regulations, inspection programs, compliance and enforcement and laboratory support. Xtend-Life is fully meeting all requirements of the New Zealand food safety system.
Read more about Xtend-Life:
or visit their website directly here:
Xtend Life Website
i appreciate you!

I'm here for you as both a guide and as a friend.
I want to hear your stories. I want to know how else I can help you. I want the Xtend Health Asia experience to be our experience, together.
That's how we all learn and grow together, including me.
I do my best to respond to emails. I treat everyone equally. And I firmly believe that I'm not anyone or anything special, just a normal guy who enjoys working hard and working smart with a passion for natural health supplements and skin care products to build our best health, wellness and skin ever.
In everything I do here with Xtend Health Asia, I truly help build your health, wellness and skin health, ever.
Nigel Chua

Return to Home Page from XtendHealthAsia.com About Us Page

Back to Top