Xtend-Life Neuro-Natural Recall Brain and Memory Supplement Review
Welcome to the review of Xtend-Life Neuro-Natural Recall, a natural brain supplement product that targets specificly to improve one's short term memory and long term memory, without all the negative nasty side effects associated with pharmaceutical drugs.

The Neuro-Natural Recall was carefully formulated by the New Zealand based Xtend-Life health supplement company to help people who suffer from short term memory and long term memory loss/impairment, as well as other brain functions.

Xtend-Life says that
Neuro-Natural rapidly improves one's concentration, and will help reduce the risk of dementia and 'brain fog.'
Is that really the case?
...or is the case of marketing hype?
Xtend-Life assures and asserts that both their health supplements and skincare products are made of pharmaceutical grades, as they are made in GMP-compliant facilities. GMP stands for "Good Manufacturing Practices", and you can see that it's usually written as "GMP" or "cGMP" (the "c" indicates that they're actively compliant and current).

Being GMP certified confirms and validate that the raw nutrient materials, its sourcing, the product ingredients, the diagnostic equipment and the manufacturing processes are all compliant and meet the very rigid GMP requirements. Xtend-Life says that some of their extraction processes meets British Pharmacopoeia standards as well.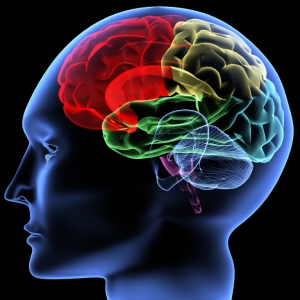 Key information on Neuro-Natural Recall

Xtend-Life was one of the early adopters and early innovators who aimed to combine the best of western medicine/technologies with the best of eastern herbal medicine by using herbal extracts (this has become increasingly popular nowadays, but in the early 2000s, this wasn't the case).

They also included herbal extracts to the special blend of vitamins and minerals that are biochemically synergistic, such as:
Hawthorn berry
Siberian ginseng (Eleutherococcus senticosus)
bilberry (good for the eyes)
ginkgo biloba (good for memory)
gotu kola (good for memory)
and green tea.
Just the three ginseng, gingko biloba and gotu kola by themselves are very, very good - by themselves, they are powerful medicinal herbs. Ginseng in Asia is almost deified for its potency and is a superfood. Combine them three makes it a potent powerhouse.

In Asia and Micronesia, gotu kola and ginseng are considered "pu", meaning that it's very highly medicinal and nourishing to build "internal energy and power", and are held in high regard (also tends to be very costly). Ginkgo biloba is another powerful medicinal herb. In Germany, it's very well respected there that it is  prescribed by the western medical doctors there.
One noteworthy point is that Xtend-Life is very happy to announce that at least 80% of the ingredients in their Neuro-Natural Recall will be assimilated and absorbed by our bodies.
How?
Xtend-Life says that they've tested it in their in-house laboratories to confirm it multiple times.

One of the core reasons why Xtend-Life's health supplements are highly assimilable and absorbable is not only because of the high quality of the ingredients, but also of the enteric coating on the tablets.
Neuro Natural Recall and Enteric Coating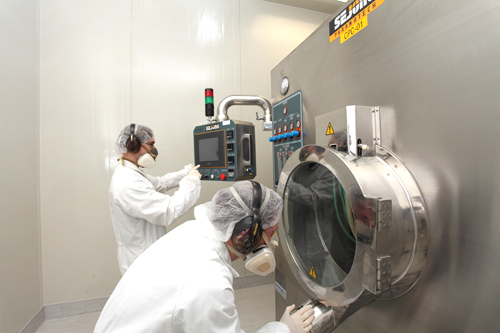 Enteric coating refers to a specially formulated coating that carefully preserves the encapsulated nutrients/ingredients whilst it travel to and through the super-harsh-acid environment of the human stomach (yes, our stomach acids are very, very powerful - strong enough to tear apart almost everything you put in your mouth).
With many health supplements, you may notice that your urine turns much darker or you may take more time to urinate or both (I've had the experience of my urine turning darker color before) and when your urine turns darker after taking health supplements, that's a clear indicator that the product is not being properly absorbed by the body and is being filtered "disposed" out via urination.

Enteric coating is a pharmaceutical drug standard that preserves the contained nutrients whilst being immersed in the super-harsh stomach acids. Then once vitamin or health supplement tablets with enteric coating are pass the stomach into the duodenum (the human upper intestinal area), it is there that they are broken down and released slowly into your blood stream where the nutrients are carried to all over your body for rapid absorption. This is where the magic of health supplementation works.
To understand better what enteric coating is, it is a practice done by pharmaceutical drug companies. It is a very expensive delivery system to do so, which is why the large majority of supplement manufacturers and makers in the world won't do enteric coating - it's very expensive.
What most of them will do is to just slap on some pharmaceutical glaze and that's it.
How enteric coating is different is that enteric coating is the material ON the outside of the tablets with the nutrients of the actual table on the inside underneath that enteric coating. In the stomach, the enteric coating will take on all the damage from the harsh stomach acids, protecting the precious nutrients inside until they reach the duodenum where the nutrients can be picked up and delivered successfully to the rest of the body, to be rapidly absorbed (and for your body to enjoy the benefits of the nutrients).
The enteric coating  is an inert substance and just passes out of the body leaving without any negative side effects.
what is The Price of Neuro-Natural Recall
One bottle is priced at $42.50 USD for 90 tablets, and depending on your consumption, it can last:
45 days if you take 2 tablets per day
30 days if you take 3 tablets per day
15 days if you take 6 tablets per day
It really depends on how much you take; but if you're not sure, you can either go conservative to take 2-3 tablets per day OR you can go the more aggressive route ie start with 6 tablets per day for first 2 weeks, then taper down to 3 tablets per day thereafter.
Xtend-Life delivers to anywhere in the world, and there is free shipping with orders $60 USD or more. Any amounts below $60 USD there is a flat fee of $6.50 USD for shipping and handling.

Buy Neuro-Natural Recall directly from Xtend-Life here
, but you are free to choose.
Is There a Product Guarantee?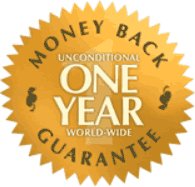 Yes, there is.
Xtend-Life provides a full 365-days money back guarantee for all their health supplements and skincare products. Within one year of purchase, if you're not entirely satisfied, feel free to get a full refund or product replacement - your choice.
Consumer Testimonials
The Neuro-Natural Recall has been constantly upgraded and updated (the last I heard that it's in its fourth version of upgrading) and has a good market following.
Here is one very strong unsolicited testimonial:
I just want to let you know that you literally changed my life.
For many months, despite moderate exercise and taking some basic vitamins, I had been on a dramatic decline, cognitively. My thinking had been getting slower and slower. My short-term memory was abysmal, to be charitable. And it was even getting to the point where I was having difficulties finding certain words while constructing sentences! I seriously thought I was developing dementia or Alzheimer's, in my thirties!
This was extraordinarily depressing. Particularly considering that my profession is extremely thinking-intensive. I did my very best to hide my deterioration from being noticed. I discovered your company about a month ago, and promptly ordered a monthly supply of Total Balance Men's Premium, Neuro-Natural Memory, and Omega 3 / DHA Fish Oil.
I started noticing benefits almost immediately. A month later, I'm not only cured, but I'm actually functioning measurably better than I was prior to when the deterioration began! I can "think fast" again, my memory is back, I have a ton of energy, and I've never felt better in my entire life!
Here's the kicker: I used to be on Lisdexamfetamine, a prescription drug for ADD. I would never have anticipated this in a million years, but the Xtend-Life supplements actually out-perform the prescription drug. I don't need the Lisdexamfetamine anymore!
The Xtend-Life supplements allow me to get into a clear state of sustained focus and I'm not distractible. I could never adequately express my appreciation for you giving me my life back. Thank you so very much.

Jared, USA
Any Customer Complaints on these brain and memory supplements?

No reviews would be complete without discussing negatives, and that includes the Neuro-Natural recall.
So far, there are no complaints explicitly on the product benefits, but there is one feedback - that Xtend-Life's products are expensive.

Generally, Xtend-Life's products are pharmaceutical grade quality,  they meet strict GMP and FDA standards and that their product are legitimate alternatives that provides consumers with real health benefits and results without riddling one with side effects.
They also decrease the "too expensive" charge that they cut out any middleman by selling directly to the customer. It's one of the reasons how they can keep their costs down for their customers.
Lastly, please note that some of the ingredients in Neuro-Natural Recall are derived from soy. If you are allergic to soy, you should consult with your doctor first before supplementing with it. Xtend-Life says that their Neuro-Natural Recall doesn't contain any gluten-, dairy-, peanut- or shellfish-derived byproducts.
Where Can I Buy It?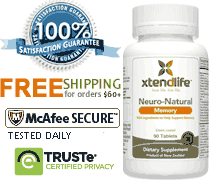 You can't buy Xtend-Life products in health food stores, pharmacies, health centers, or grocery-food stores. The company sells all their health supplements and skincare products directly online to the consumer, usually by affiliates like myself, and this decision is made by the founder and owner of Xtend-Life because it

decreases costs to consumers as there is no rental/staffing/etc

prices will be controlled (wont be manipulated)

AND you get the freshest stock delivered directly to you, wherever you are in the world (US, UK, Europe, Asia - wherever you are), right from Xtend-Life's headquarters facility in Christchurch, New Zealand
Buy Neuro-Natural Recall directly from Xtend-Life here
(this is where you read more about its ingredients, reviews etc too), but you are free to choose.
To finish, this brain and memory supplement is specially formulated and are manufactured in a GMP and FDA compliant facility, with high quality ingredients and enteric coating to ensure higher absorption.
Return to Xtend-Life Product Reviews from Xtend-Life Neuro-Natural Recall Brain and Memory Supplement Review

Back to Top