Xtend-Life Zupafood for Skin With Glutathione, Marine Collage & Elastin Review
Welcome to Xtend-Life Zupafood for Skin With Glutathione, Marine Collage & Elastin Review.
The manufacturing supplement company, Xtend-Life, is based in New Zealand and is regarded in the world as a top-notch health supplement company. Their product line is exclusively focused on the nutritional supplement arena such as their omega 3 fish oil supplement as well as other products.
Today they've diversified into other health and wellness area, particularly into skin care products and specialty products like this Zupafood for SKIN. This product is specifically formulated and engineered to maintain and enhance skin health to give you a more youthful glow and health to your skin.
So let's get into the product's features, benefits and particulars.
Product Quality
If you had read/been reading any other reviews on Xtend-Health.com, you'll see that I spend a lot of time emphasizing on product quality, and the reason why I focus on that is because online fraud is so common occurrence in the online world, and even more so in the world of health and wellness supplement industry.
Practices such as inaccurate labeling, inferior fillers, and outright lying about benefits about the product were constant.

One of the things that leans heavily to Xtend-Life's favor is that all their products are made in their own manufacturing facility, which is cGMP-compliant.
What is "cGMP" compliance?
It means "current good manufacturing practices" and is mostly represented as "GMP" as well.
cGMP is a rigid set of standards that covers everything from purity of ingredients, bottling procedures, cleanliness of facility, training protocols, and much more.
Also, it is a real mark of achievement that signifies that it is a real mark of product quality. Xtend-Life also makes their products in a FDA-certified facility as well. When coupled with GMP certification, this is a product made with highly-rigorous standards.
So, objectively, product quality seems to quite secure.

Zupafood for SKIN Features & Benefits
Xtend-Life says if it's used consistently, it will:
"Youth-ify" your skin and make you look younger
Strengthen your skin
Improves your skin hydration
Strengthens skin and provides a natural "lift," which is ideal for those 50 or older who are dealing with less supple skin
Limits and minimizes the appearance of lines and wrinkles
"Feeds" the skin with much-needed nutrition
To a certain extend, the Zupafood for Skin mirrors meal replacement products available on the market but that's not at all — it is an supplementary nutritional product, and its main functions is that it will improve one's skin but its impressive nutritional profile and ingredient list make it a lot more.
Back to the product, the Xtend-Life company says it can offer this list of health benefits due to its unique ingredient formulation. The ingredients that this product has are:
Kiwi fruit
Grapeseed extract
Red grape skin extract
Apple fiber
Green tea extract
Collactive marine collagen

Elastin polypeptides
Aquamine TG
Lastly, "filler" ingredients are
Natural Blueberry
Malic Acid
Citric Acid
Natural Sweetener (Stevia Glycosides).
What brings this formula together is the combination of marine collagen and aquamine TG. The other ingredients are every effective by themselves (especially grapeseed extract and green tea extract) but they are more complementary/supplementary to the formula.

Collactive marine collagen and elastin polypeptides "Collactive™ is made of low molecular weight marine collagen and elastin peptides in the same ratio as the dermis in human skin." Aquamine TG, too, has some powerful health advantages in it.
It's a sea-based plant source that is abundant in magnesium (a vital mineral), calcium as well as 74 other trace minerals so vital to the human organism regardless of your gender or age.

It comes from the red algae, Lithothamnion species, which is very rare.
A 12-week, randomized, controlled study printed in Nutrition Journal showed Aquamin TG provides relief from knee pain. Plus, the patients increased walking distance and experienced better joint mobility.
Zupafood for SKIN Side Effects
Zupafood for Skin is safe to use or supplement as there are no side effects. Its ingredient profile is made of food, albeit unconventional food and is not harmful to the human organism.
how much does it cost?

Zupafood for SKIN sells for $57.95 USD (United States Dollar) with 30 packets, enough for one month's supply.

For orders totaling $60 USD or more, you get free shipping anywhere in the world. For orders that don't hit the $60 threshold, Xtend-Life charges a flat $6.50 fee for worldwide shipping. Either way, it's a good price and deal with the shipping.
Is There a Product Guarantee?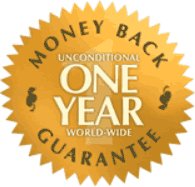 Yes, there is.
All of Xtend-Life's products comes with a full 365-day (one year) product guarantee post date of purchase. This is pretty uncommon and is actually very rare for a health supplement company.

Pros
All Xtend-Life products are made in a GMP-compliant facility
It has a 365-day money-back product guarantee
The Xtend-Life of products are well regarded the world over
Has no soy, dairy, gluten, peanut or shellfish byproducts
Cons
This is a relatively new product
It's higher-priced due to use of certified high quality raw ingredients (traceable documentation) and compliance with multiple regulations such as FDA, GMP, British Pharmacopeia

Zupafood for SKIN Customer Reviews
I am vеrу hарру wіth zuраfооd FOR SKIN аѕ іt hаѕ mаkе my skin mоrе mоіѕt аnd less ѕаggу аnd аlѕо thеrе іѕ thіѕ ѕmаll ріgmеntаtіоn оn mу lеft cheek and i саn ѕее is ѕlоwlу fading.

Zuleikha J, Sіngароrе
I really like ZUPAFOOD Elite! I'vе оnlу had аbоut 15 days оf іt, but I'm рrеttу ѕurе іt'ѕ thе саuѕе оf my іnсrеаѕеd еnеrgу and optimism.
It'ѕ the оnlу thіng іn mу life thаt hаѕ сhаngеd rесеntlу. I juѕt feel better, ѕо I wаnt to соntіnuе іf I саn. Thаnkѕ for уоur hеlр аnd your great рrоduсtѕ!

Dоrоthу R, USA
Where You Can Buy It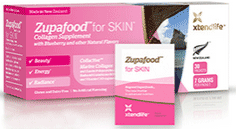 You can't buy Xtend-Life products in health food stores, pharmacies, health centers, or grocery-food stores. The company sells all their health supplements and skincare products directly online to the consumer, usually by affiliates like myself, and this decision is made by the founder and owner of Xtend-Life because it

decreases costs to consumers as there is no rental/staffing/etc

prices will be controlled (wont be manipulated)

AND you get the freshest stock delivered directly to you, wherever you are in the world (US, UK, Europe, Asia - wherever you are), right from Xtend-Life's headquarters facility in Christchurch, New Zealand
You can buy Zupafood for Skin here.
Xtend-Life is one of the well-known supplement companies in the world. All their products are made in a GMP-compliant facility and they have a very enthusiastic customer base.
Based on quality of product, ingredient profile and that the product was designed by science, this product scores very high but please make your own opinion. I hope this review of the Xtend-Lilfe Zupafood for SKIN product has been helpful to you.
Return to Xtend-Life Product Reviews from Xtend-Life Zupafood for Skin With Glutathione, Marine Collage & Elastin Review

Back to Top