Xtend-Life Cardio-Support Heart Health Supplement Review
Note: Cardio-Support used to be named "Cardio-Klenz" but the manufacturer Xtend-Life changed its name effective, Feb. 2014. to Cardio-Support. Don't worry, nothing has changed with the product and its ingredients except for its name.
Welcome to the Xtend-Life Cardio-Support review, and it's one of the more popular heart health supplements available on the market today.

It's a natural heart health supplement that is pharmaceutical grade quality that helps to lower heart disease risk factors such as high blood cholesterol, high blood pressure, blocked/clogged arteries etc.

Heart disease is a very common condition, and it is the number one killer of the world, in United States, United Kingdom, New Zealand, Australia, Germancy, France, Russia, Norway, Europe and even Asian countries such as Singapore, Malaysia, Indonesia, India, Vietnam and more.
Heart health is a very large health problem in society across multiple countries, and will need prolonged and multiple-angle approaches to manage and limit its risks.
Health Benefits of xtend-life Cardio-Support heart supplement

Cardio-Support is one of the most popular and effective natural cholesterol lowering supplement available on the market today, and its primary function of the Cardio-Support supplement targets specificly to risks and factors of heart diseases, which includes lowering blood pressure  by decreasing toxins in our blood.

What Does xtend-life Say About Cardio-Support?
Its New Zealand based manufacturer, Xtend-Life says that Cardio-Support was carefully researched and formulated from scratch with extensive testings and research, and is an all-natural, non-prescription required heart health supplement that is formulated to decrease risk factors associated with heart health, such as strokes.

Xtend-Life says that Cardio-Support can help to "break and fracture" plaque formations that clog arteries, and that helps to break it further and allow for easy disposing - this feature alone can significantly decrease the risk of strokes and heart attacks.

The company also says that Cardio-Support will help to lower the build up of platelets in the blood and at the same time, limit calcium growth plus increase antioxidant amounts and its protection, which will help protect and limit cellular damage and degradation.

Xtend-Life also built Cardio-Support to normalize and equalize the blood fat (also known as triglycerides) levels and bad LDL cholesterol, which helps to improve heart health.

All these leads to the user to stabilize, normalize and equalize one's blood pressure, strengthen their heart and circulation system, so that their heart and cardio system becomes more efficient and effective with less effort (less strain on heart = good), and this decreases the risk factors of heart diseases, strokes and possibly heart surgery too.
purity and quality of Cardio-Support Heart Health Supplements

Xtend-Life uses only pharmaceutical-grade quality raw ingredients, and each raw nutrients needs to be clinically tested and verified for their purity and potency by independent, third party cGMP-compliant laboratories like Alkemists Laboratories in California, USA.
It is very rare for health supplement companies to do this, and this is just one of Xtend-Life's approach to ensure the quality, purity and potency of their products.
Ok, many common health supplement companies will seek NSF for Sport GMP Certification, and this is "okay". Xtend-Life, on the other hand, decided to aim at being pharmaceutical GMP and FDA registered and compliant.

All of Xtend-Life's health supplement and skincare products are made in their fully-own GMP-compliant facilities in New Zealand. Plus, New Zealand Government, their Ministry of Health, places very strict and stringent ruling on supplements made in New Zealand, and passing it is equivalent to passing the United States' Food & Drugs Administration.

Xtend-Life opted to be compliant not only to be recognized, but they truly want to preserve and protect the entire manufacturing processes from the raw materials quality control, the manufacturing and blending process, to final product finishing - this leads to very, very high quality control and effective health supplement products for their customers.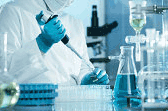 Xtend-Life pays close attention to details, ensures raw materials are highest grade, ensures that the pharmaceutical processes are the best available. One of the approaches to note is that they use pharmaceutical blending when mixing the raw ingredients for their nutrients, which is very different from the old "paddle/ribbon" approach.
The difference?
Pharmaceutical blending ensures proper and equal distribution of nutrients per batch of ingredients so that one tablet will have the exact same nutrient composiiton as the others in its batch. The "ribbon" method always lead to tablets in the same batch being unequal in its nutrients content.

Xtend-Life is also compliant with the United States Food & Drug Administration as well as with the British Pharmacopeia drug standards for their herbal extraction processes.
It's very uncommon for a health supplement company to be GMP, FDA and British Pharmacopeia compliant. Very uncommon.
Min 80% assimilation and absorption

Independent as well as inhouse lab testings showed that Xtend-Life's health supplements demonstrated a min consistent 80% assimilation and absorption by our bodies, and this includes their Cardio-Support heart health supplement.
Xtend-Life says this is because they consciously adopted the expensive pharmaceutical-grade enteric-coating for their health supplements.
Enteric coating is a type of finishing to coat/finish supplements, and most supplement companies take the easier (and cheaper) way out with the simple glaze. Enteric coating protects nutrients in health supplements from the harsh acid of the stomach, to ensure that the "precious cargo" reaches the upper intestinals for rapid absorption into the bloodstream and carried throughout the body, and rapidly absorbed.
The usual "glaze" doesn't last past the stomach acids, and tends to be quickly destroyed in our stomachs, and end up being disposed via our urination (look for the telltale darkened urine symptom) or from our sweat. Ugh.
Minimum 80% absorption means that every Cardio-Support supplement that you take truly goes into your body to protect your heart and cardio system. (Note: the number 80% is a very, very high and salutable amount for any supplement, and most normal glazed supplements wont even dream of being anywhere close to this level)
customer and Consumer Reviews
Xtend-Life seems to have reached a good target market with their Cardio-Support heart health supplement, and they've garnered quite a number of testimonials from their customers.
Here's a few of them:
My husband started on the Cardio-Support and Lipi-Rite sometime in Oct/Nov last year. I am very happy to tell you that a recent lipid test showed there is a 33% reduction in triglycerides, at least a 10% reduction in his LDL and Total Cholesterol, but no change for the HDL!
Please let Warren and the team know and a very big "thank you" to all of you at Xtend-Life. Please post this review on your website – good things are meant to be shared!! I need your advice whether he should start on a maintenance dosage or continue with the maximum dosage until his LDL and Total Cholesterol are in the normal range.
One thing to note though is his Cholesteroal/HDL Ratio falls within the normal range for both tests. Thanks!

Liling Y, Singapore March 9th, 2010
My 93-year-old mother has been taking Cardio-Support for several months now. I am impressed with how effective it has been in terms of improving her cardiovascular health.

Lynette B, USA
Along with cayenne pepper, your Omega 3 supplement, this product is a fantastic supplement to use for lowering my risk factors to heart disease. It is not a null product. My congratulations on creating it.

Julius R., Tennesse, USA
Anti-Aging is a key component of Alternative Health. Having a healthy heart and/or getting healthy has always been a big goal of mine.
I want longevity but healthy longevity.
To that end, I've researched Cenzyme Q10 also called coq10, Magnesium, Green tea Extract, Psyllium, plant sterols, niacin, Folic Acid, red yeast rice, omega-3 fatty acids, vitamin B6, coenzyme digestion, vitamin B12, Vitamin D, fiber, B-Complex Vitamins, fish oil, vitamins, a balanced diet, minerals, vitamin supplements and I've studied them again and again and again looking for an edge.
I'm positive herbs work well as I've proven them, but I've also used your products and I'm convinced they are made with very high quality. That means something to me. Thank you for writing about these great products by XtendLife.

Jim C., L.A., CA, USA
Read more on Cardio Support here - you can find out more about its ingredients, customer reviews, directions and more.

How Much Does It cost?
The Xtend-Life Cardio-Support sells for $48.00 United States Dollars (USD) per bottle of 120 enteric-coated tablets.
Xtend-Life says that 120 tablets will either last for 20 days (6 tablets per day) or 30 days (4 tablets per day) - I recommend taking 4 tablets per day so that each bottle can last longer BUT if you're already at risk, take 6 tablets per day.

You get free shipping to anywhere in the world for orders equivalent or above $60 USD, and if your orders are below $60, there will be a shipping and handling fee of $6.50 to anywhere in the world.

is there a Product Guarantee?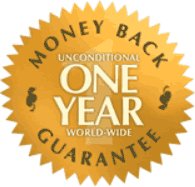 Yes, there is.
Xtend-Life provides a full 365-days money back guarantee, or full product replacement, whichever you prefer, on all their health supplements and skincare products.
Any negatives or Customer Complaints?
I don't know about you, but I don't tend to trust any reviews that doesn't cover negatives or customer complaints.
Frankly, Xtend-Life products often come with high praise for their effectiveness, high dedication to quality and purity and customer support.
The main customer complaint usually about their prices. Xtend-Life explains that their compliance and dedication to purity, efficacy and potency by being compliance with GMP, FDA, New Zealand Ministry of Health and British Pharmacopeia, as well as dedication to raw ingredient purity and testing - these all lead to very high quality health supplements and skincare with at least 80% assimilation and absorption. These compliance and dedication to quality, purity and potency is pricey, but in my opinion, I rather quality than quantity.
Xtend-Life has decreased the costs by selling direct to customers via referrals and recommendations by affiliates like myself, and this cuts out additional costs such as rental, staffing etc - any purchase goes straight to their New Zealand headquarters, and any orders are delivered straight from their facilities to you.
Where Can I Get More Detailed cardio-support Information?
Where Can I Buy Cardio-Support?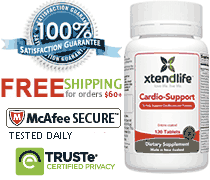 You can't buy Xtend-Life products in health food stores, pharmacies, health centers, or grocery-food stores. The company sells all their health supplements and skincare products directly online to the consumer, usually by affiliates like myself, and this decision is made by the founder and owner of Xtend-Life because it

decreases costs to consumers as there is no rental/staffing/etc

prices will be controlled (wont be manipulated)

AND you get the freshest stock delivered directly to you, wherever you are in the world (US, UK, Europe, Asia - wherever you are), right from Xtend-Life's headquarters facility in Christchurch, New Zealand
I hope this Xtend-Life Cardio-Support reviewis helpful to you and is able to help/guide you to make heart health supplement decisions.
Return to Xtend-Life Product Reviews from Xtend-Life Cardio-Support Heart Health Supplement Review

Back to Top