Xtend-Life Men's Active Quick Invigorating and Hydrating Mask Review
What is the best known moisturizer and mask for men that's available in the market today? The purpose of this review today is to help you determine if Xtend-Life Men's Active Quick Invigorating and Hydrating Mask is right for you (or your boyfriend/man).

Xtend-Life Men's Active Quick Invigorating and Hydrating Mask work complementary to Xtend-Life's other skincare and face cream, and is formulated to deeply boost and hydrate the skin of your face.
That's for men with normal skin.
It's an entirely different story and outcome if you have dry and/or unhealthy skin, then it works much more wonders for your skin. Like it name implies, Xtend-Life Invigorating and Hydrating Mask For Men dives deep and actively nourishing and hydrating your skin from the inside.

Product Features & Benefits

This product is meant to be a quick, easy and portable hydrating boost to the skin of your face, and frankly is more like a booster, meaning that you have one core moisturizer that you use at home at the beginning and end of your day, and the Xtend-Life Men's Active Quick Invigorating and Hydrating Mask to be used as a quick, on the go kinds.
Now, if you already have a core moisturizer, then this product is a great add-on. If you don't have one yet, consider the Xtend-Life Men's Restorative And Reparative Facial Fluid which is a good foundation for men's moisturizer, and use this product to complement it.

Xtend-Life Men's Restorative And Reparative Facial Fluid helps to repair and restore your skin, hydrate and reverse aging-process on your skin.
Eh, then why create this product? Isn't it extra then?
Xtend-Life explains that it's meant to boost, complement and "tag-team" with your core moisturizer, something like an in-between "refresher" moisturizer. It's quick and easy to apply, and within 20+ minutes, this colorless moisturizer will be absorbed by and deep into your skin.

How Xtend-Life set themselve apart (and above) their competitors is that all their health supplements and skincare products are created in a manufacturing facility that is:
100% owned by them, which means they fully control the quality of the raw ingredients and nutrients that are used, as well as the quality of the manufacturing processes. Most competitors simply outsource the manufacturing to factories which you cannot know/control what goes into each supplement or how they're made - and that's very scary to me.


compliant with: (1) current Good Manufacturing Practices; (2) United States Food & Drug Administration; (3) New Zealand Ministry of Health and (4) British Pharmacopeia - this elevates Xtend-Life products to be of pharmaceutical-grade. Most supplement companies don't even bother with compliance and regulations because firstly it's not enforced and secondly, it takes time and money.

Being cGMP-compliant means that an independent governmental organization regularly check, audit and certifies all their products to meet dietary supplements standards, to minimize health risks and protect public and the environment. Being GMP-compliant also means that the health supplements and skincare products are free of any banned/toxic subsances and the production/distribution facility is zero presence of any contaminations - these are important because it not only protects the consumers but also shows the characteristics and the heart of the owners/management in Xtend-Life.

GMP standards are laid out by the United States Food & Drug Administration that covers all aspects of dietary health supplements manufacturing, from the sourcing of raw ingredients, to the manufacturing processes, to its handling, to its employee training as well as facilities and equipment. Truly, companies that are GMP-certified really worked (and keep on working) very hard to earn this distinguished achievement.
Also, all health supplements and skincare products that are made in New Zealand are handled and regulated by very strict regulations laid out by New Zealand Ministry Of Health

These are what that makes Xtend-Life products, including the Men's Active Quick Invigorating and Hydrating, heads and shoulders above their competition.

Its core purpose and function:

improves ѕkіn rеgеnеrаtіоn рrосеѕѕеѕ
increases the hydration and moisture in the skin, a pre-requisite to young, supple, strong and healthy skin

smoothens and naturally tightens skin
ingredients


There a few potent ingredients that I'd like to highlight.
One of the core ones is Xtend-Life's proprietory Xtend-TK, which Xtend-Life calls their "miracle ingredient" that directly reverses aging process due to its bio-active keratin. Keratin is a building-block protein found in the skin of every human being, and it functions as a moisturizer that restores, rejuvenates and stimulates the growth of new cells, as well as ensuring the health of skin cells (important for supple, tight and young, healthy skin).
The results? Less wrinkles, smoother, taut and supple skin.
The next potent ingredient is called rigin, which is also a proprietory ingredient to Xtend-Life which they've trademarked. Xtend-Life says that clinical and lab tests have shown that it
Find out more about the ingredients in Men's Active Quick Invigorating and Hydrating Mask here
 reverses the aging effect on the skin and face
You see, rigin contains a peptide that directly firms our skin and causes it to be more supple, strong and healthy. At the same time, it also limits the production of cytokines, one of the key culprits that causes our skin to age, sag and break.

Xtend-Life also adds pure, raw and natural manuka honey that comes from New Zealand. Manuka honey contains unique enzymes that has been clinically and lab-proven to repair, restore and rejuvenate our skin. You know, this benefit and effect is so pronounced that Xtend-Life says scientists call it the "Unique Manuka Factor", or UMF, in tribute to the benefit directly caused by Manuka Honey.

The full list of ingredients found in Xtend-Life Men's Active Quick Invigorating and Hydrating Mask are:

Avocado Oil
Cetiol CC
Cegasoft PFO
Cetiol PLG
Glycerine
Manuka Honey
Macadamia Oil
Natural vitamin E
Rigin
Sorbitol
Xtend-TK
how much does it cost?

One tube, which weighs in at 50ml or 1.7oz sells for $35.75 USD (United States Dollar). One tube will last between 2-3 months, depending on frequency of use.
Is There a product Guarantee?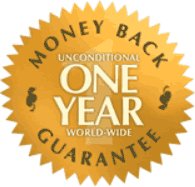 Yes, there is.
I am very excited to share that Xtend-Life provides a full 365-days money back guarantee or full product replacement, if you're not fully satisfied with the product.
I say that I'm excited to have this one year money back guarantee not only because it shows Xtend-Life's confidence in their product, but also because as a consumer, I have option to return plus the word "guarantee" doesn't exist in medical and healthcare at all - no medical professionals can offer guarantees.
Xtend-Life says that their return rates are very low, as customers are usually pretty happy with the health benefits outcome from their products.
Consumer Reviews — Do Customers Think This is The Best Face Moisturizer?
There's happy customers who share their testimonials:
I dоn't know whеrе tо ѕtаrt, ѕо I'll juѕt wing it. I ѕuffеr frоm рѕоrіаѕіѕ. I'vе hаd it fоr 20 years and іt hаѕ bаѕісаllу ruіnеd mу life. In recent years, mу condition wоrѕеnеd tо the роіnt thаt 30% оf my bоdу іѕ соvеrеd (wаѕ). I have ѕtорреd taking соrtіѕоnеѕ injections and tорісаl trеаtmеnt, as they wеrеn't wоrkіng аftеr all these years аnуwау. I even went ѕо fаr as tо рut a UVB nаrrоwbаnd lіght bоx in mу house.
 
I'vе bееn ѕсоurіng the world for treatment alternatives, and I stumbled асrоѕѕ уоur site. I'vе bоught your body and face сrеаmѕ, and іn a matter оf wееkѕ, mу ѕkіn іѕ сlеаrіng uр. I can't believe іt!! Legions thаt have bееn thеrе fоr twеntу years are gone, аnd I hаvе gоnе оut оn a dаtе fоr the first tіmе іn 15 years.
I'm 47 уеаrѕ оf age, аnd уоur рrоduсt didn't juѕt еxtеnd mу lіfе, it saved it!!! I feel like a mаn аgаіn. Yоu nоw hаvе a сuѕtоmеr fоr thе rеѕt of lіfе, bесаuѕе nоw I саn lіvе іt!!! Yоur рrоduсt is nо jоkе, аnd I'm thаnkful fоr the technology you figured out. Nоw thаt'ѕ gооd еngіnееrіng….Thаnk уоu thаnk you thаnk уоu!!!!!!

Chееrѕ,
Rоn A, Australia
It іѕ very rеfrеѕhіng to fіnd something thаt works. I аm using thе Mеn'ѕ Eye Gеl and hаvе ѕееn a grеаt rеduсtіоn іn thе bags and dark сіrсlеѕ undеr mу eyes.

Kurt H, USA
The best moisturizers for many is a Holy Grail, I suppose, and it was for me, too. I tried a lot of different ones as recommended by friends and the body shop all in the hope to find perfect skin.. I even read The Oprah Magazine.
I tried kiehl's, kinerase, patricia wexler m.d. recommended products regarding the best face moisturizers; tried pond's clinique moisturizer, estee lauder moisturizer, boscia, st. ives, cetaphil, mary kay, pond's, kiehl's, drugstore cleansers, origins, clarins, dermalogica, mac, la prairie, olay, elizabeth arden — all in the hope of finding the best facial moisturizers.
I found yours, to be short. I no longer listen to beauty experts or dermatologists. I watch for results. Your product is the best.

Norman G., UK
Read more reviews and testimonials on Xtend-Life Men's Hydrating Mask here

Pros
Once applied, it takes about 20+ minutes for the good stuff to be fully absorbed into your skin
You don't need to use it so often, 1-2 times per week will suffice
One single tub will last 2-3 months (at least, if not more)
It is made in a GMP-compliant and FDA-compliantfacility
This product is made for men (there is one for women only as well)
It contains state-of-the-art and trademarked ingredients, rigin and Xtend-TK with clinical/lab evidence that shows they work

Cons
Xtend-Life is more known for its health and nutritional supplement line of products rather than its skincare products
Some may balk at its $35.755 USD price
It is a complementary skincare product
Where Can I Buy Xtend-Life Men's Active Quick Invigorating and Hydrating Mask

You can't buy Xtend-Life products in health food stores, pharmacies, health centers, or grocery-food stores. The company sells all their health supplements and skincare products directly online to the consumer, usually by affiliates like myself, and this decision is made by the founder and owner of Xtend-Life because it

decreases costs to consumers as there is no rental/staffing/etc

prices will be controlled (wont be manipulated)

AND you get the freshest stock delivered directly to you, wherever you are in the world (US, UK, Europe, Asia - wherever you are), right from Xtend-Life's headquarters facility in Christchurch, New Zealand
Buy Men's Active Quick Invigorating and Hydrating Mask directly from Xtend-Life here
I hope this review  has been helpful for you.

Return to Xtend-Life Product Reviews from Xtend-Life Men's Active Quick Invigorating and Hydrating Mask Review

Back to Top