Xtend-Life Children's Health

Natural Health Supplements and Skin Care Products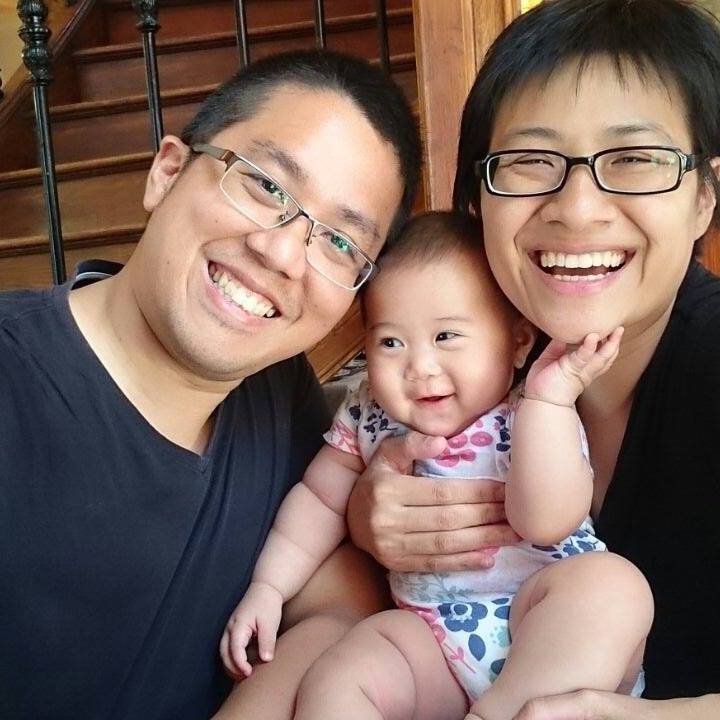 We understand how important your child's health is and what a battle it can be - I'm a father too.
That's me in the picture, my wonderful wife, and my little Olivia, who was born in January 2015 - they are the love of my life (and my future children too).

The products below, Total Balance Children's, Omega 3/DHA Minis and Kiwi-Klenz have all been formulated to support children's healthy growth and development – so you can be sure your kids are getting the nutrients they need, even if they are fussy eaters.
Total Balance Children's
Total Balance Children's provides comprehensive support for overall health and well being by providing essential nutrients to support healthy development of growing children.
Caution:
If children are taking medications, consult your doctor before using supplements.
Dietary supplements are named appropriately for their purpose; to supplement a healthy diet, not to replace an unhealthy diet. You still need to feed your children plenty of health supporting plant foods like beans, nuts, fruits, vegetables and whole grains, along with meat and fish for optimal energy and long-term health. However, in our fast-paced lives, you can top up your children's recommended daily intake with elite quality supplements and give them a head start for the future.
Read more on Total Balance For Children here
Buy Total Balance for Children direct from Xtend-Life here


Omega-3/DHA Fish Oil Minis
Regarded as building blocks for the brain, Omega 3 fatty acids are crucial for a child's proper development and growth. Busy, active minds need a continual supply of brain-supportive nutrients every day.
Most children are deficient in DHA and EPA, two vital Omega-3 essential fatty acids found in fish oil. These vital nutrients are crucial building blocks of children's development and play key roles in many aspects of health, including brain and eye function.
DHA is an essential nutrient required in high levels by the brain and the retina of the eye in order to provide for optimal neuronal functioning (learning ability, mental development) and visual acuity, in the young and old alike.
Our bodies are unable to produce Omega 3 fatty acids. It is vital to the development of a child's brain that they consume Omega 3 fatty acids in their daily diet. Omega 3/DHA Fish Oil Minis may help support brain development, cognitive function, memory, concentration and attention span, skin and immune system function, especially in children who don't receive enough Omega 3 in their daily diet.
At 50% smaller size for easy swallowing, don't let the reduced size fool you. Xtend-Life Omega 3 Mini Gels still deliver the powerful benefits you would expect from Xtend-Life products. Xtend-Life's passion for pure and natural ingredients has cemented our reputation for making a significant difference to your health and well being.
To ensure that their products are effective and also safe and exceptionally pure, we test every ingredient for purity, identity and strength, and Xtend-Life produces all products in their own world-class facility in New Zealand in full compliance with both HACCP and GMP.
Recommended for:
Topping up your children's Omega 3 fatty acids (in particular DHA and EPA)
Supporting children's learning, memory and brain development
Helping to ensure that children who do not like to consume fish are getting adequate amounts of Omega 3 to maintain optimal brain health
Omega 3 fatty acids support healthy inflammation management and healthy skin
Support quality of sleep and waking less in the night
Read more on Omega-3/DHA Fish Oil Minis here
Buy Omega-3/DHA Fish Oil Minis direct from Xtend-Life here

Kiwi-Klenz
With a wide variety of probiotics and an increasing number of prebiotic supplements available for children, it is crucial to understand the difference between probiotics and prebiotics. Probiotics do not actually exist in nature. They are man-made by the process of fermentation.
Evidence now suggests that these products may not provide the health benefits suggested. This is particularly true when it comes to treating recurring diarrhoea in children. Parents usually rely on foods such as yogurt to provide relief when their children suffer from digestive problems, which act to replenish the healthy bacteria in the digestive tract. However, they are not good in the long term as our bodies can become overly reliant on this instead of producing our own bacteria.
Prebiotics work differently as they encourage the body to produce its own good bacteria. Kiwi-Klenz is a unique, 100% natural wholefood extracted from pure New Zealand Kiwifruit. It contains a high level of enzymes, soluble fibre and phenolic compounds to ensure your child has a balanced and healthy digestive system.
A healthy digestive system is the key to overall health and wellbeing. It ensures any toxins and chemicals built up in the body get cleared out, and that nutrients in food and supplements are properly absorbed.
Recommended for:
Good digestive health – regular bowel movements
Optimum absorption of nutrients from food
Buy Kiwi-Klenz direct from Xtend-Life here
Related Article:
Return to XtendHealthAsia.com Home Page from Xtend-Life Children's Health: Natural Health Supplements and Skin Care Products

Back to Top