Xtend-Life Systemic Care Vitamin Supplements For Diabetic Care Review
Please note that Xtend-Life Systemic-Care was previously known as Xtend-Life Diabetic-Eze, but has since been renamed to Systemic-Care. The ingredients has not changed, and neither has its effects and benefits.

Welcome to the review of Xtend-Life Systemic Care, a vitamin supplement for diabetic care. This product is an advanced diabetic formula and is carefully researched and formulated to support multiple diabetic-related issues.

Systemic Care is created by the health supplement manufacturer Xtend-Life, which is based and headquarted in New Zealand. The main focus and purpose of the product to protect and restore against conditions related to diabetes and the disease itself.
It is also formulated to support our internal organs with insulin production and glucose metabolism and facilitate optimum function of the related systems.
One of the largest plus point is that the Systemic Care is completely natural and has no side effects (because it's natural). It also doesn't cause any allergic reaction.
Some people think that Systemic Care produces insulin, but that is not true - insulin ISN'T created by ingredients in it. Xtend-Life says that because it doesn't produce insulin, it wouldn't create or facilitate allergic reactions.

Xtend-Life explains that it works to help your body facilitate itself to function properly, not "forcing your body to do what it cannot/should not do" - this is the main crux why it doesn't have any side effects, because your body is facilitated to work and heal itself naturally, not by being medicated/forced with chemicals from pharmaceutical drugs.
As individuals get more and more frustrated with the nasty side effects of pharmaceutical drugs (I see this firsthand as I'm in the health and healthcare industry), the Systemic Care may be of interest to those who are looking for natural vitamin supplements for diabetics, or individuals at risk from getting diabetes.
Features of Xtend-Life Systemic Care

Systemic Care contains 31 ingredients, and these ingredients includes vitamins, minerals as well as herbal extracts. These herbal extracting processes meets British Pharmacopeia standards, which is indicates high distinction.
There are 2 tell tale signs that makes the Systemic Care a high quality product.
#1: Pharmaceutical Grade Raw Ingredients

The raw nutrients are sent for testings in an independent lab to ensure that they meet purity and potency, before they can even be considered to be put into any health supplements. These independent labs are third party, and are GMP and FDA compliant.
Xtend-Life's own facilities too are GMP and FDA certified, as well as compliant with strict New Zealand governmental Ministry of Health regulations.

Being compliant in cGMP (current Good Manufacturing Practice) is the highest standard possible for a health supplement company to achieve. In the marketplace, you will notice that many other supplement companies will place their NSF for Sport GMP compliance, and though this is ok, Xtend-Life goes beyond that.
Being GMP and FDA certified means that all of Xtend-Life's health supplements and skincare products are deemed as pharmaceutical grade (highest grade and mark of distinction for supplements and medication)

Xtend-Life says that their entire Xtend-Life supplements including the Systemic Care product, are compliant with FDA pharmaceutical  standards. Also, their herbal extraction process are compliant with British Pharmacopoeia  standards too.
#2: How The Products Are Handled

During the manufacturing stage, raw ingredients for Systemic Care are blended together by pharmaceutical blending, which is a tangential difference from the traditional approach of using "paddle or ribbon" blender mixing.
Pharmaceutical blending ensures virtually equal distribution and dispersal of the raw ingredients, and this ensures that every tablet or pill from that batch has the same potency.
#3: Certificate Of Analysis
Certificates Of Analysis (COA) are produced for every batch of health supplements and skincare products that are created; and they're not only documented/filed for retrieval by inspectors or customers, but these Certificates of Analysis are also stamped on each bottle label.
This means that each bottle has the COA stamp on it with its unique batch number, confirming the raw ingredients' purity and contaminant-free status.
Not many supplement or vitamin manufacturers do this, as it's not only very expensive to do, but also very, very, very rigorous.

How would I Know If systemic care is Working For Me?
Most if not all diabetics need to track their blood sugar levels, and Xtend-Life recommends that you should also start there as a reference point, since you already measure blood sugar anyway.
Xtend-Life says that you should supplement with Systemic Care Vitamin Supplements for Diabetics for at least 12 months for maximum effect and best results.

This may appear as a "gimmick" to sell more/lock in customers, but Xtend-Life expains that the best way to know if Systemic Care is working for you or not is the results from the glycated haemoglobin or HbA1c test.
This test is also known as the AIC test. What this test does is that it takes a very objective data of your average blood glucose for the previous two to three months, and that will accurately show how your Systemic Care is working well for you.
Testimonials & Customer Reviews Regarding These Vitamin supplements for Diabetics
Systemic Care is not as well known as Xtend-Life's flagship product Total Balance but it's very popular and well received, also receiving world wide recognition.

Here are a few testimonials and reviews of the Systemic Care supplement product.
I just wanted to write and tell you that the Systemic Care works very well for me. My neuropathy is almost non-existent whenever I keep the product in my system. I had to go off of it for about two weeks and my neuropathy became very pronounced again.
My doctor asked me why I had quit taking it whenever I told him about it. So apparently he approves of me taking this product. I had to quit taking it until I could afford to get another bottle of it, but I told my husband just last night that after seeing the difference that this product has made for me, I'll have to make sure I never run out of it again.
So I'll be doing my best to set aside enough money to continue taking this product, I am so grateful for the product. Thank you to all of you who've helped make a difference in so many lives.

Tamra P, USA January 18th, 2010
I've investigated a lot of multi-vitamin products and diabetic products. I've researched Multi-betic (Multibetic) products, type II diabetes, selenium, folic acid, antioxidant issues, chromium, medicinal herbs, you name it in the hopes of educating myself with my diabetes. This product works.
Ruth C., Pennsylvania, USA

I use mainly Total Balance Men's Premium and your fish oil supplements, but have recommended your Diabetic-Eze product to others that I know have diabetic health issues. I recommend your products I really am impressed by the quality of your pharmaceutical grade supplements. I've been searching all my life for quality vitamins like this and have finally found them. Thank you for your diligence and commitment to produce the best quality supplements possible.

Norman R., Wisconsin, USA
There are more customer testimonials, reviews and frequently asked questions
here
.

Is There a Product Guarantee?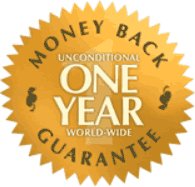 Yes, there is.
Xtend-Life provides a full 365-days money back guarantee (or full product replacement, whichever you prefer) if you're not 100% satisfied with any of your order with them.
This product is particularly important as Xtend-Life states that taking it for 12 months is important for Systemic Care to have best result for patients/clients with diabetes.
Xtend-Life says that they have clinically and lab-tested in-house and externally that their health supplements has a minimum of 80% assimilation and absorption. It may come as a shock to you but most supplements fall far, far below the 80% figure - in fact, many of the supplements nutrients are destroyed in the harsh acidic environment of our stomach - which is why Xtend-Life's products are enteric coated.
Enteric coating protects the "precious cargo of nutrients" to go beyond the stomach and to the upper intestines where it's absorbed by the duodenum and into the blood stream for rapid dispersement and absorption.
Supplements that don't have this enteric coating is simply destroyed in our stomachs, and it'd be disposed as waste via darkened urine or through our sweat.

how much does it cost?

One bottle sells for $74.00 USD (United States Dollar) for 180 enteric-coated tablets. According to their website, 180 tablets can either last for 30 days (6 tablets a day) or 45 days (4 tablets a day)

Generally, it's a good price for a pharmaceutical-grade quality supplement with a 365 days guarantee as to efficacy, but I leave that for you to decide.

Buy Systemic Care here

how about Customer Issues or Complaints?

Please note that Xtend-Life Systemic Care ingredients are derived from soy. Though this is a non-issue for most people, but for those who are allergic/sensitive to soy, please talk to your doctor first.

Xtend-Life says that it should be safe as the amounts are pretty small, but, we want to be on the safe side - speak to your doctor if you're unsure.
Also, Systemic Care has no shellfish-, gluten-, dairy- or peanut-derived or synthesized byproducts.
The most rampant complaint that Xtend-Life receives is that some think that the Systemic Care is too pricey. One bottle costs $74.00 for 180 tablets, and can seem expensive.
Xtend-Life explains that they have decreased the price point by selling direct from the website, through recommendations and referrals by affiliates like myself, which keeps the price low for customers.
Also, being/staying GMP and FDA certified, and bringing in the best raw ingredients and testing every single one of them to ensure best quality does lead to increases costs, though it also leads to increased quality (value for money).

To add to that, New Zealand Governmental Ministry Of Health stringently regulates supplement companies with rulings and regulations that are equivalent to the United States Food & Drugs Administration.

Some of their herbal extraction processes also complies with standards set by British Pharmacopoeia as well.
All combined, marks Systemic Care as a very high quality vitamin supplement for diabetics. 
Where Can I Get More Information on systemic care?

You can get more information on
Systemic Care here
, such as the clinical research that produced and verified the Systemic Care product, reviews, frequently asked questions, its product benefits, ingredients, etc.
Where Can I Buy xtend-life Systemic Care?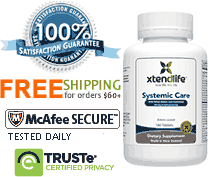 You can't buy Xtend-Life products in health food stores, pharmacies, health centers, or grocery-food stores. The company sells all their health supplements and skincare products directly online to the consumer, usually by affiliates like myself, and this decision is made by the founder and owner of Xtend-Life because it

decreases costs to consumers as there is no rental/staffing/etc

prices will be controlled (wont be manipulated)

AND you get the freshest stock delivered directly to you, wherever you are in the world (US, UK, Europe, Asia - wherever you are), right from Xtend-Life's headquarters facility in Christchurch, New Zealand
You can get buy
Systemic Care directly from Xtend-Life here
.
I hope that the review of Xtend-Life Systemic Care Vitamin Supplements for Diabetics has been helpful to you.
Return to Xtend-Life Product Reviews from Xtend-Life Systemic Care Vitamin Supplements For Diabetic Care Review

Back to Top