Xtend-Life Not Just Joints Arthritis Supplements Review
Please note that Xtend-Life Not Just Joints used to be called Xtend-Life Arthrit-Eze but was re-named as "Not Just Joints" effective January 2013. It is the same product, just the name had been changed.
Welcome to this Xtend-Life Not Just Joints review, which is a joint, arthritis and anti-inflammatory supplement.
It is a pharmaceutical-grade joint, arthritis and anti-inflammatory supplement that doesn't come with all the nasty and negative side effects that are often associated with medical drugs.
We all know that pharmaceutical drugs can be very expensive, and worse, they often come with a set of nasty side effects, many of these side effects cause worse problems that the cure/benefit that they bring, which caused patients and people to become more and more frustrated with medical drugs.
It's understandable. I am in the medical line and I hear patients complain about medical drugs all the time, and how they don't like medical drugs. In fact, I've had pharmacists tell me how drugs are detrimental to our bodies too (perhaps this is why I started to lean more and more favorably towards natural health supplements for health and wellness since 2003).

Many people are opting and turning to natural and alternative medicine as a preferred option. If you think that's weird or odd, think about this - America is behind the rest of the world when it comes to their acceptance and actual consumption of alternative and herbal medicine and natural supplements. In the land of Australia, a poll showed that 57% of respondents prefer alternative medicine to traditional western medicine (allopathic). In Asia, there is so much alternative and natural medicine that it's a norm.

In European countries Germany and Austria, the herb ginkgo biloba is actually prescribed by traditionally-trained medical doctors.

Being in the health and healthcare industry, I understand and highly appreciate the value of clinical research as well as product testing. It's so simple to just get a product, slap a brand on it and mass market it, which is so rampant in the medical and health industry today.
I learned and understand that Xtend-Life's health supplements are pharmaceutical-grade supplements, which means that they are manufactured under strict and rigorous clinical demands required of pharmaceutical standards with the extracts of alternative medicine.

It is this combination of clinical research, product testing and high manufacturing standards as well as incorporating the natural and alternative medicine approach are the foundation of Not Just Joint (used to be called Arthrit-Eze) and every other product produced by Xtend-Life.
It is particularly meaningful to me because I understand the rigor required to be called "pharmaceutical grade" - it is high standing indeed even from the view point of medical eyes.

Anti Inflammatory and joint Supplements: Core Not Just Joints Product Info
Not Just Joints contains 33 core ingredients. The most notable are:
Glucosamine hydrochloride
Glucosamine sulfate
Turmeric extract
Chasteberry extract
SAMe
Cetyl Myristoleate
Celery Extract
Phellodendron Bark
Tumeric is a medicinal herb/spice and is rich with health benefits. Chasteberry is a medicinal herb. Glucosamine is clinically proven to help build joint cartilage and relieve pain in arthritis sufferers, and is actively prescribed by western doctors to patients.
The last 4 products SAMe, Cetyl Myristoleate, Celery Extract and Phellodendron Bark have very high raw ingredients high cost as well as being very difficult to proper formulate into tablets. However, Xtend-Life seems to have solved that formulation as well as provided an enteric coating to ensure that the ingredients' nutrients are not destryed in the harsh digestive environment of the stomach acids.
You see, most nutrients in health supplements are destroyed by our stomach acids - leading to the obvious darkened / deep yellow urine color.

Xtend-Life takes the enteric coating for their Not Just Joints tablets, and this is especially important so that the nutrients (especially SAMe and Cetyl Myristoleate) are protected. Then, they travel to the upper intestine (the duodenum), where the magic happens - they are effectively released, passed into our bloodstream and rapidly absorbed by our bodies.

What more Can not Just Joints Do?

Not Just Joints is a pharmaceuticla grade joint, arthritis and anti-inflammatory health supplement that may be able to provide relief and rejuvenation of up to 70 - 100 forms of arthritis (arthritis is an umbrella term for general joint conditions, but there is many conditions under this term), and it provide relief in a safe and natural manner without all the negative and nasty side effects associated with pharmaceutical medical drugs.

Some of the health benefit specifics Xtend-Life Not Just Joints / Arthrit-Eze claims to do are:
Improve joint health to normal functionality
Restore cartilage and glutathione depletion to reverse your arthritic condition
Increase joint mobility, range of motion, which will decrease pain and increase your ability to move about and function normally

Reduce your joints' inflammation, swelling (edema) and stiffness (these terrible trios are the most associated problems of arthritis so reducing them is what all health professionals aim for.

Not just protect but restore affected joints to healthy condition
Increase overall immune system strength for better general health
How Much Does It Cost?
Not Just Joints sells for $42.50 USD per bottle and each bottles contain 90 enteric-coated tabled. 
Xtend-Life recommends 6 tablets a day which means that it'd last for 2 weeks or 3 tablets a day which means that it'd last for 30 days. If you're in acute pain, I'll recommend that you take a heavier dosage in the first 2 weeks which is 6 tabs per day, and once the pain has subsided/decreased, then drop it to 3 tabs per day. If the pain persists, continue to take 6 tabs per day and see your doctor/physiotherapist too.

Xtend-Life provides free shipping to anywhere in the world for orders above $60 USD, and if your order is below $60 USD, you'll be billed a flat fee of $6.50 USD (for me, I rather hit the $60 so I can get free shipping, since I buy more than 1 bottle anyway - plan your order and buy to save shipping fees).
Does It Have It Have a product Guarantee?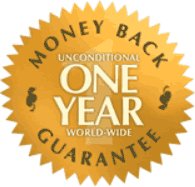 Yes it does.
Xtend-Life is very confident in all their health supplements and skin care range, including Not Just Joints - they all come with a full 365-days money back guarantee, so if for whatever reason you're not 100% satisfied with your purchase, just send back your unused portion to get a 100% money back guarantee or a product replacement - your choice,

shopping online safely

Secure online shopping is also important and Xtend-Life understands this.
They've installed an EV-SSL encryption protocol to keep hackers from penetrating their own dedicated, in-house servers.
Iinformation technology (IT) internal security is tested daily by McAfee Secure, a popular standard for online IT transactions.
Lastly, they have a TRUSTe Safe Shopping certificate, which certificate validates Xtend-Life's Privacy Policy and website with protecting your personal and buying information.
Consumer Reviews — What consumers and customers Are Saying
Not Just Joints is a well received joint and arthritis product based on the many testimonials for it. Below are a few of them:
I have fibromyalgia and osteoarthritis coming on fast and have recently purchased Total Balance, Not Just Joints and Omega 3. I have to say that since starting on the recommended regime on Saturday I am now feeling absolutely wonderful with no pain in my hands from the osteo and the fibromyalgia has also gone into remission hopefully permanently.
This may be a little too much to ask but I will keep you posted when I re-order. I can't tell you have thankful I am for your help especially Joanna for recommending these products. I am now able to exercise regularly and also live a normal life. Long may it last!!
Elizabeth W, New Zealand
I just wanted you to know that since I've been taking your Arthritis formula I've been completely without pain in my knees. This is amazing. I've now recommended this product as well as your vitamins to any friends who have arthritis. Thank you for the care you put into delivering excellent products.

Joan, USA
I began taking Women's Total Balance, Omega 3, and Not Just Joints as well as using the skin care. From the use of these products, now for just one month, the specific pain I was having in specific joints has gone, the plantar fasciitis pain in my left foot has gone (after dealing with it over a year, cortisone shots, and many doctor visits), the texture and tone of my skin has completely transformed, my mood, anxiety level and hormonal symptoms have lessened, I'm sleeping more soundly and I just see and feel these products working.
Needless to say, the specific reasons I purchased these products have been addressed and then some!! I will stop trying to figure out what might be wrong in these products and now appreciate them for what is right. I look forward to continued use and improvement and I thank you for your straight forward approach in offering these worldwide.

Jamie O, USA
Read more customer reviews, details on ingredients and FAQ
on Xtend-Life Not Just Joints here
What Are side effects and any Negatives About Xtend-Life Not Just Joints?
Generally, the Not Just Joints is well known and well received by its global customers in America, Canada, Australia, New Zealand, South Africa, India, and the United Kingdom. It's getting increasingly popular in Asia and Asian countries such as Singapore, Malaysia, Vietnam and Indonesia as well, on top of increasingly popularity in non-English speaking European countries as well.
Negative #1:
One negative part that the Not Just Joint has is that is does contain ingredients that are derived from shellfish and soy. It has 500 miligrams (mg) of Glucosamine sulfate, which is synthesized from crustacean shells and also has 100 mg of greenlipped mussel powder as well. So if you have a shellfish allergy, you shouldn't take it (please).

Upside is that it doesn't contain any dairy, gluten or peanut byproducts.
Negative #2:
Its priced at $42.50 per bottle seems pretty pricey, and depending on how often you take it, it can last for 2 weeks to 4 weeks. But, when compared to pharmaceutical drugs, which can cost much higher from $100s per bottle, the price doesn't seem so expensive already.

What Xtend-Life did to make it more affordable is that it sold directly to customers via recommendations from affiliates (such as myself), and orders are sent directly from their Christchurch facilities in New Zealand. This means that there is no retail-associated costs such as rental, staff salaries in shops that are transferred to customers, so there is costs savings for customers this way.
Also, because of its strict compliance and adherence to Good Manufacturing Practices (GMP) and the United States Foods & Drugs Administration (FDA) to create pharmaceutical grade quality supplements, this does contribute to the increased costs (I personally think this is a "good" costs ie it increases the quality of the product and its utilization by the body, and not "just" to line the pockets of the manufacturers)

Lastly, New Zealand government Ministry of Health (MOH) regulates strictly on all vitamins and health supplements manufacturers, hence almost all New Zealand health supplements quality are equivalent to the US FDA. On top of that,  Xtend-Life's products also meets the rigorous standards of British Pharmacopoeia.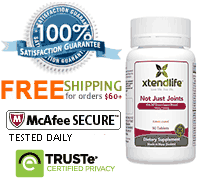 That's the reason why Not Just Joints (Arthrit-Eze) is more expensive than the traditional normal arthritis supplements.
Where Can I Buy It?
You can't buy Xtend-Life products in health food stores, pharmacies, health centers, or grocery-food stores. The company sells all their health supplements and skincare products directly online to the consumer, usually by affiliates like myself, and this decision is made by the founder and owner of Xtend-Life because it

decreases costs to consumers as there is no rental/staffing/etc

prices will be controlled (wont be manipulated)

AND you get the freshest stock delivered directly to you, wherever you are in the world (US, UK, Europe, Asia - wherever you are), right from Xtend-Life's headquarters facility in Christchurch, New Zealand
You can buy Not Just Joints directly from Xtend-Life here
, but you're free to choose.
Generally, the Not Just Joints is a solution targeting at joints, arthritis and anti-inflammatory, and

are manufactured in a GMP and FDA compliant facility
approved by New Zealand's Ministry of Health (equivalent to US FDA standards)
has high quality ingredients
has customers who use it again and again from all over the world
has a solid 365-days money back guarantee

Return to Xtend-Life Product Reviews from Xtend-Life Not Just Joints Arthritis Supplements Review

Back to Top