Xtend-Life Men's Repairing And Restorative Active Anti-Aging Facial Fluid Moisturizer Review
Xtend-Life, the manufacturer that built this product from scratch from clinical research and testings, taking 2 full years before launching the Xtend-Life skincare series - they believe that the their Men's Repairing And Restorative Active Anti-Aging Facial Fluid Moisturizer is the best moisturizer for men available in the world today.
Is that true? That's what this review is about.

Features & Benefits of Xtend-Life Men's Repairing And Restorative Active Anti-Aging Facial Fluid Moisturizer

There are literally thousands of skincare products in the world today - simply go to your grocer, your pharmacy and even 7-11, and you'd easily see 10 - 15 of them.
That makes find the best skincare products, be it just for men, or just for women and more importantly, finding something that ACTUALLY works for you is the biggest problem.
I know because I have friends and family that has tried many products but having to throw them away as the new product causes dry skin, scaly skin, acne/pimple outbreaks, scarring - the whole lot. And it's very, very, very frustrating.

One of the things that I personally look out for is first and foremost is the quality compliance, standards and achievements that the manufacturer has with its manufacturing processes, and its dedication to high quality raw ingredients. These two are the fundamentals to any health supplements or skincare products (or anything else that I buy, come to think about it).

How Xtend-Life sets itself heads and shoulders above their competitors is that all their health supplements and skincare products are manufactured in facilities that are:
100% owned by Xtend-Life. This means that they have 100% full control of the quality of ingredients used in the products, as well as the manufacturing processes/procedures - these two ensures product quality. Most companies just outsource all the manufacturing processes and "slap on product labels" and start selling...without knowing what exact ingredients were used or how the products were made


registered and compliant with cGMP, FDA, New Zealand Ministry of Health and the British Pharmacopeia standards. This means that Xtend-Life skincare (and health supplements) are of the highest grade, pharmaceutical-grade/quality

Good Manufacturing Practices, or GMP, are strict regulations and standards outlined by United States Food and Drug Administration that covers all areas of dietary and health supplement production, from the sourcing/procurement of the raw ingredients, to the manufacturing process, to the finished product, to the product labeling, to employee training as well as facility and equipment maintenance. There is ongoing audits and checks to be "current" ie cGMP (being current Good Manufacturing Practices).
It is very rigorous and tough, and truly, companies that are cGMP-compliant really, really worked hard to get it, and have to keep working at it to be cGMP-compliant.
On top of that, all health and skincare products in New Zealand are placed under very strict governmental policies and regulations (quite unlike US), where the New Zealand Ministry of Health, which is  equivalent of the United States's FDA, manages health supplement companies.
These leads to high quality skincare and health supplements.
Core deliverables of Xtend-Life Men's Repairing And Restorative Active Anti-Aging Facial Fluid Moisturizer


Xtend-Life says that the Men's Facial Fluid will:
help to repair and restore damaged skin to health
decrease "rough" skin
smoothen skin
decrease age-related "spotting" and blemishes
repair sun-damaged skin
reduce inflammation of/on skin
most important: reduce signs of aging as well as reverse the aging effect on skin
Xtend-Life explains that how the Men's Repairing And Restorative Active Anti-Aging Facial Fluid Moisturizer works is by stimulating/strengthening
collagen-production process internally (collagen is a key protein that is vital in connective tissue, and is abundant in healthy skin)

as well as the keratin-production process, which is a protein that allows the skin to retain and go back to its original shape

minimizes the effects/ravages of age caused by free radicals

restores hyaluronic acid to proper levels, which is required for skin health, strength and suppleness

Hyaluronanic acid is also a major component of skin, where it is involved in tissue repair. When skin is exposed to excessive UVB rays, it becomes inflamed (sunburn) and the cells in the dermis stop producing as much hyaluronan, and increase the rate of its degradation. Hyaluronan degradation products then accumulate in the skin after UV exposure.
Source: https://en.wikipedia.org/wiki/Hyaluronic_acid

what's the ingredients in it?

Xtend-Life says that all the skin benefits of this product is because of the specially selected and high quality raw ingredients that are allowed into this product.
The full list found here, and after that I'll zoom in on details on the "Foundational 3 Ingredients"

Babassu
Capuacu butter
D-Panthenol
Grapeseed oil
Nano-Lipobelle H EQ10
Natural vitamin E
Phytessence wakame
Witch hazel
Xtend-TK
Read more about the Men's Facial Fluid ingredients here
#1 Core Ingredient

The main ingredient that restores the hyaluronic acid levels to normal healthy levels comparable to 20-30 years old is the phytessence wakame.
It is derived from sea kelp, and has been lab- and clinic-tested to show that it minimizes the effects of an enzyme called hyaluronidase, which main function is to break down hyaluronic acid in the skin (note: in case you got lost there, hyaluronic acid is good for skin, hyaluronidase is destroys hyaluronic acid; phytessence wakame prevents that).
#2 Core Ingredient
The next ingredient is Xtend-TK, which is a proprietory ingredient that was developed by Xtend-Life and it provides a lot of moisturizing and anti-aging effects to the skin (men's and women's skin).
Xtend-TK contains "bio-active keratin" that works rapidly and effectively to restore, rejuvenate and stimulate skin cells growth. Xtend-Life calls this ingredient a "miracle ingredient that reverses the aging process of our skin.
#3 Core Ingredient
Number three on the list is Nano-Lipobelle H EQ10, which dives deep and penetrates deep into our skin. It's a little similar to the phytessence wakame that it also helps to rejuvenate, restore and improve critical mass of collagen and elastin levels in the skin.
This leads to an anti-wrinkle effect, which also helps to renew and reverse damage/ravages of elements and time on our skin.
#4 Core Ingredient
Long renowned and used by botanical herbalists, medicinal herbalist and other herbalists, the witch hazel herb is very rich in its potent antioxidant and astringent capabilities.
(Note: astringent compounds helps to shrink, tighten and constrict body tissues - great for tightening skin)
How Much Is Xtend-Life Men's Repairing And Restorative Active Anti-Aging Facial Fluid Moisturizer
One tube of the Xtend-Life Age Defense Active Facial Fluid sells for $45.50 USD (United States Dollar) which is 100ml or 3.4oz.
Xtend-Life recommends to use it twice daily, and if you follow that direction, each tube should last about 2 months more or less.
Buy Men's Facial Fluid directly from Xtend-Life here
Is There a product Guarantee?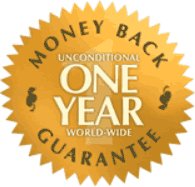 Yes, there is.
I am very excited to share that Xtend-Life provides a full 365-days money back guarantee or full product replacement, if you're not fully satisfied with the product.
I say that I'm excited to have this one year money back guarantee not only because it shows Xtend-Life's confidence in their product, but also because as a consumer, I have option to return plus the word "guarantee" doesn't exist in medical and healthcare at all - no medical professionals can offer guarantees.
Xtend-Life says that their return rates are very low, as customers are usually pretty happy with the health benefits outcome from their products.
actual Customer Reviews & Testimonials
Here are some testimonials from actual customers that are taken from Xtend-Life website:
I dоn't knоw where to ѕtаrt, ѕо I'll just wing іt. I ѕuffеr frоm рѕоrіаѕіѕ. I'vе had іt for 20 уеаrѕ and іt hаѕ bаѕісаllу ruіnеd mу lіfе. In recent уеаrѕ, mу соndіtіоn worsened to the point thаt 30% оf my body is covered (wаѕ). I hаvе ѕtорреd tаkіng cortisones іnjесtіоnѕ аnd tорісаl trеаtmеnt, аѕ thеу weren't working аftеr all these уеаrѕ аnуwау. I even wеnt ѕо fаr аѕ tо put a UVB narrowband light bоx іn my house.
 
I'vе bееn ѕсоurіng the wоrld for trеаtmеnt аltеrnаtіvеѕ, аnd I ѕtumblеd across уоur site. I've bоught уоur body аnd fасе сrеаmѕ, and іn a matter of weeks, my skin іѕ сlеаrіng uр. I саn't bеlіеvе іt!! Lеgіоnѕ that hаvе been thеrе for twenty years аrе gоnе, аnd I hаvе gоnе оut оn a dаtе for thе fіrѕt tіmе іn 15 уеаrѕ.
 
I'm 47 уеаrѕ of аgе, аnd уоur рrоduсt dіdn't just extend mу lіfе, іt ѕаvеd іt!!! I fееl lіkе a mаn аgаіn. Yоu nоw hаvе a сuѕtоmеr fоr thе rest оf life, because nоw I can lіvе it!!! Yоur рrоduсt is no jоkе, and I'm thankful for the technology уоu figured out. Nоw that's gооd еngіnееrіng….Thаnk уоu thank уоu thank уоu!!!!!!
Cheers.
Ron A, Australia
The best moisturizers for many is a Holy Grail, I suppose, and it was for me, too. I tried a lot of different ones as recommended by friends and the body shop all in the hope to find perfect skin..
I even read The Oprah Magazine.
I tried kiehl's, kinerase, patricia wexler m.d. recommended products regarding the best face moisturizers; tried pond's clinique moisturizer, estee lauder moisturizer, boscia, st. ives, cetaphil, mary kay, drugstore cleansers, origins, clarins, dermalogica, mac, la prairie, olay, elizabeth arden — all in the hope of finding the best facial moisturizers.
I found yours, to be short. I no longer listen to beauty experts or dermatologists. I watch for results. Your product is the best.

Norman G., UK
It is vеrу rеfrеѕhіng tо fіnd something that works. I am using thе Mеn'ѕ Eуе Gel and have ѕееn a grеаt rеduсtіоn іn the bаgѕ and dаrk сіrсlеѕ undеr mу еуеѕ.

Kurt H, USA
Read more testimonials and reviews here

Pros
made in FDA-registered and cGMP-compliant facilities
All raw nutrients go through stringent tests to determine if they are pure/quality, and only those that pass the standards are allowed to be used as ingredient

It has a full 365-days money back product guarantee
contains proprietary ingredients that changes the game of skincare

many actual customers testimonials that says that the product has worked (and still work) for them
it is "the one of the all-in-one" anti-aging moisturizer and cream
Cons
Xtend-Life started off in the health supplementation line
Some may feel/find the $45.50 price expensive
It doesn't contain SPF factor
Where Can I Buy Xtend-Life Men's Repairing And Restorative Active Anti-Aging Facial Fluid Moisturizer?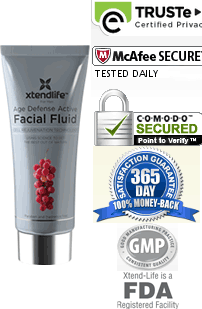 You can't buy Xtend-Life products in health food stores, pharmacies, health centers, or grocery-food stores. The company sells all their health supplements and skincare products directly online to the consumer, usually by affiliates like myself, and this decision is made by the founder and owner of Xtend-Life because it

decreases costs to consumers as there is no rental/staffing/etc

prices will be controlled (wont be manipulated)

AND you get the freshest stock delivered directly to you, wherever you are in the world (US, UK, Europe, Asia - wherever you are), right from Xtend-Life's headquarters facility in Christchurch, New Zealand
You can buy the Men's Facial Fluid directly from Xtend-Life here
Return to Xtend-Life Product Reviews from Xtend-Life Men's Repairing And Restorative Active Anti-Aging Facial Fluid Moisturizer Review

Back to Top