Xtend-Life Total Balance Children's To Teenagers Support Healthy Development, Immunity And Learning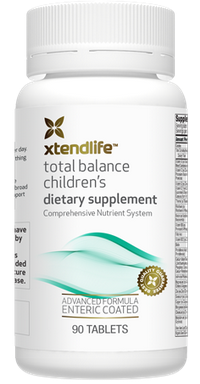 Support children's, adolescents and teenager's healthy immunity, development and learning
Supports healthy development
Supports a healthy immune system
Supports learning and physical wellbeing
Complete Nutrient System for Children, Adolescents and Teenagers.
The rapid growth and development of children requires higher intakes of many vitamins, minerals, and other nutrients. Unfortunately, numerous scientific studies have shown that many children don't get enough of the essential nutrients they need to thrive.
Searching for the best multivitamin for your kids?

Total Balance Children's is a complete nutrient system specifically designed to support the nutritional needs of children, adolescents and teenagers.  
It provides all the vitamins and minerals many children are lacking – including B vitamins, vitamins A, C, E, D3, calcium, magnesium, zinc and selenium – along with many more. Only the best natural, bio-available ingredients are included, and special care taken to ensure they are at the right levels for a growing child.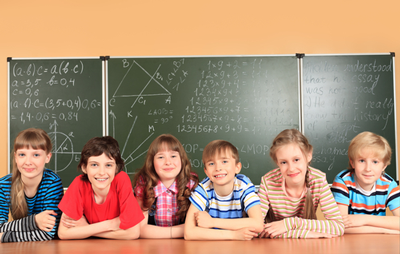 The prime focus of Total Balance Children's is to provide natural nourishment and help maintain your child's healthy DNA. By doing this it reduces the risk of common degenerative conditions, while enhancing cellular development. This product also provides nutrients that may help prevent other main causes of ill health and help to support the following:
Improved learning ability
A stronger immune system
Improved coordination
Healthier eyes and improved vision
Total Balance Children's goes much further than some children's multivitamin supplements, which are generally just a collection of (often synthetic) vitamins and minerals. We have synergistically blended bio-actives with an additional 84 ingredients, making this formula the best children's health supplement money can buy. Not only does it provide nourishment to all of your child's organs, it also supports your child's health, energy, immunity and endurance.
Recommended for
Supporting your child's foundation for optimum long-term health
Providing nutrition for children who seem tired and run down
Boosting immune system against common ailments
Supporting children who need more nutrients, e.g. because they are recovering from illness
Helping to ensure that children who are fussy eaters or who have a poor appetite are getting the vitamins and minerals they need to prevent nutrient deficiencies
This quality product contains no dairy, gluten, artificial colorings or flavorings. The tablets are also specially coated to enable ease of swallowing and enhanced absorption.
Testimonials
My child is very energetic and I did not want him to be too hyper so I started him on Total Balance Childrens one tablet a day for a few days to see what happens. His concentration improved so much I could not believe it!
He spent 2 hours learning to read and did not want to stop, usually he would give up after 20 minutes. This is the most comprehensive vitamin for children I have ever seen, I am so impressed I will be trying more of your supplements.

Gabi N, Canada
Return to XtendHealthAsia.com Home Page from Xtend-Life Total Balance Children's To Teenagers Support Healthy Development, Immunity And Learning

Back to Top