I've a bee pollen-dedicated site at BeePollenForHealth.com - do swing by to go in-depth on bee pollen supplementing and more there - Nigel

Which is better? Bee pollen capsules or granules?
I've been taking bee pollen capsules since 2014, and I personally prefer the capsules version for many reasons that'd be covered more below. Bee pollen comes in a few different forms, from tablets to granules to capsules to creams to lotions. Problem is deciding which is the best?

Quickest answer: whichever you find suits you based on convenience, then health benefit.
Key Information On Bee Pollen Capsules

Ok, quickly you can tell that with the granules version, you have definitely a bit more flexibility with how you want to take them – toss them on salads, put them into smoothies, or just take them straight into your mouth – up to you. They tend to be straight up pure pollen. Downsides is mainly:
you have to soak them up to 12 hours before you consume them, so that you can absorb at least 80+% of granules benefits. They have a husk that when unsoaked, the husk prevents your body from absorbing all the goodness and it just goes through your system
it has a chalky, granular taste and texture
Tablets version is a mix between granules and capsules; basically they're granules version that is packed into a dense tablet, and it has the same portability and ease of taking as capsules, but doesn't contain the additional synergistic nutrients, amino acids and enzymes that are added into capsules version.
With pollen capsules, usually high-grade ones have additional synergistic nutrients, amino acids and enzymes that are added to them to maximize and enhance pollen's health benefits. In many cases, absorption can also be increased because of the combination of other nutrients that are added in by the supplement manufacturer (based on scientists and biochemists advice of course).
One of the main reasons why I like the capsules version is because they're really easy to take and portable enough to go anywhere with me.
The capsules are usually made of gelatin or a vegetable base. Some people decide to DIY their own capsules and there are many tools available to do this, but given my schedule and preference for convenience, I opt for the pre-made version as it's the most convenient and easy for me.
I don't want or like the hassle of having to soak my granules for 12 hours before I can take them, and then having to risk my children or myself making a mess and spilling granules everywhere, or having to endure the chalky taste or even having to keep thinking of how and what to eat by bee pollen granules with. I just want the bee pollen health benefits, fuss-free and without frills.
If you're like me and due to your schedule and preferences, you prefer pure bee pollen with additional beneficial co-factors, check out these bee pollen capsules.
Bee Pollen Granules Versus Capsules: Conclusion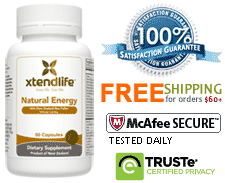 I've been taking this personally since 2014, and I honestly say this: it has helped me a lot in my life, giving me all the energy, health and wellness I need to handle my 5 AM to 10 PM days everyday, young children, family, manage multiple busy physiotherapy clinics, meetings, investments, readings etc. To me, it's one of my favorite and important supplements that I take every day. Without fail.
Back to Top