I've a bee pollen-dedicated site at BeePollenForHealth.com - do swing by to go in-depth on bee pollen supplementing and more there - Nigel

Bee Pollen Nutritional Profile
Bee Pollen Nutritional Profile. Bee pollen, also known as bee bread contains one of the most amazing nutritional profile in nature and in the world, rightly earning its term to be called "Food of the Gods" and "nature's superfood".
There are very few foods that can be included into the groups of superfoods and bee pollen is one of them, and this is not a personal, isolated opinion – clinical researchers, scientists and authors from all around the world is saying the same.
Bee Pollen Nutritional Profile
Unlike other superfoods such as fish oil, bee pollen is actually one of the most researched superfood in the world, and the main reason is its fascinating and impressive nutritional profile. So, let's look at that. The beneficial aspects of organic bee pollen that is researched, identified and verified to date includes:
27 vitamins
18 amino acids — the building blocks of protein, which the body needs as the body can't manufactured them
28 minerals — minerals are as essential to human health and existence as vitamins. Bee pollen has a full complement of minerals
11 healthy carbohydrates
11 enzymes and co-enzymes
24 beneficial fatty acids

Bee pollen, also known as bee bread, is densely packed with minerals such as copper, calcium, iron, phosphorus and magnesium; also being rich with vitamins A and B-complex, including the difficult-to-find vitamin B12.
Because it's rich in vitamin B complex, that's why it's a powerful energy supplement because vitamin B is an amazing trigger to increase the metabolism of fat, both increasing fatburn and more importantly, this results in a consistent higher level of energy throughout the day.
What about things like dosage? Or its effect on our health? Our cholesterol? Calorie count? Sodium?
In fact, we still do not know the full suite of vitamins, enzymes, amino acids and other beneficial co-factors in the full spectrum of bee pollen benefits. Other than the breakdown list of all the benefits and components as listed above, there is still so much work and research to be done, to find out more about bee pollen, as there are still many trace elements that scientists today still cannot understand.
There is a possibility that on top of the list of components above, there are still unknown trace elements that contribute to pollen being a superfood, but right now, we don't know yet.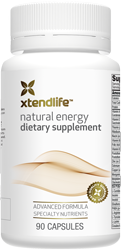 The bee pollen supplement I take is scientifically formulated to also contain additional synergistic enzymes, amino acids and minerals to enhance the health benefits.
The pollen is harvested from north-western corner of south island of New Zealand, a pure and pristine area beside a national part that is free from industrialization and airborne pollution. Its nutritional effects will be noticed and I comfortably personally endorse it.
When you factor in the fact that it is processed and manufactured in GMP compliant facilities with standards that meet the FDA's standards for pharmaceutical-grade quality drugs, it's even better. Basically earning this a nutraceutical status (highest label for a supplement in terms of quality).
The manufacturer also offers a 365 days money back guarantee or full product replacement – something the health world don't offer today. I've been taking this personally since 2014, and I honestly say this: it has helped me a lot in my life, giving me all the energy, health and wellness I need to handle my 5 AM to 10 PM days everyday, young children, family, manage multiple busy physiotherapy clinics, meetings, investments, readings etc.
To me, it's one of my favorite and important supplements that I take every day. Without fail. Read more or try it here.
Back to Top