I've a bee pollen-dedicated site at BeePollenForHealth.com - do swing by to go in-depth on bee pollen supplementing and more there - Nigel

Can Bee Pollen Slow Aging?
Can bee pollen really slow down aging, reversing your age and make you younger? Is it the famed elixir of youth?
Ok, bee pollen is known to be called "Food of the Gods" and "nature's miracle superfood", but can we actually say that it can make you younger and slow down aging? It is possible, based on clinical research that I've uncovered, and piecing together the benefits of bee pollen. But let's address this topic properly.
Question is: does high quality bee pollen slow down aging?
Clinical studies does point in that direction.
Bee Pollen On Anti-Aging, Age Reversal And Becoming Younger
Study #1 In a 1990 study in China in the Institute of Materia Medica, Zhejiang Academy of Medical Sciences in Hangzhou entitled, "Effects of Bee Pollen on Lipid Peroxides and Immune Response in Aging and Malnourished Mice" had this conclusion:
The results [of the study] showed that the level of hemolysin (HC), the numbers of plaque forming cells (PFC) and specific rosette forming cells (SRFC) in primary response to sheep red blood cells (SRBC) were markedly lowered and the lipoperoxide level in brain, liver and serum was increased in aging (over 18 months) and malnourished mice fed with ground corn in comparison to normal controls, while HC and the numbers of PFC and SRFC were significantly increased and the lipoperoxide level was markedly decreased after treatment with bee pollen.
Unfortunately, the study is done in Chinese, but the abstract shows very fascinating and interesting information. Let's zoom in.
Bee Pollen Anti-Aging/Slow Down Aging: Definitions
Lipoperoxide and Lipid Peroxidation: This refers to oxidative degradation of lipids where the process free radicals 'steal' electrons from the lipids in cell membranes, causing cellular damage and destruction. The study indicated that the lipoperoxide levels decreased after treatment with bee pollen, meaning that bee pollen decreased/slowed cellular degradation and hence slow aging.
T-Lymphocytes: Also known as T-cells, T-lymphocytes are part of the group of white blood cells (WBC) known as lymphocytes. Immunized T-lymphocytes can directly destroy appropriate target cells.
Hemolysis: The destruction of red blood cells that leads to the release of hemoglobin from within the red blood cells into the blood plasma
Rosette Forming Cells: Erythrocyte rosetting or E-rosetting is happen when red blood cells (RBC) or erythrocytes form around a cell in a flower petal shape
The Chinese scientists and researchers concluded that bee pollen slows aging by testing multiple variant microbiological processes as mentioned above, and to me, what is most important is the conclusive statement that evidents:
HC and the numbers of PFC and SRFC were significantly increased and the lipoperoxide level was markedly decreased after treatment with bee pollen
Basically, it says "Yes, good bee pollen helps with slowing down aging and degeneration." Study #2
A 2003 study called "Age-induced Diminution of Free Radical Scavenging Capacity in Bee Pollens and The Contribution of Constituent Flavonoids" in its abstract (article found here):
Bee-collected pollen ("bee pollen") is promoted as a health food with a wide range of nutritional and therapeutic properties. The objective of the current study is to evaluate the contribution made through the free radical scavenging capability of bee-collected floval pollens by their flavonoid/phenolics constituents, and to determine whether this capability is affected by aging.
The free radical scavenging effectiveness of a bee pollen (EC(50)) as measured by the DPPH method is shown to be determined by the nature and levels of the constituent floral pollens, which can be assayed via their phenolics profiles by HPLC. Each pure floral pollen has been found to possess a consistent EC(50) value, irrespective of its geographic origin or date of collection, and the EC(50) value is determined to a large extent (ca. 50%) by the nature and the levels of the pollen's flavonoids and phenolic acids.
Non-phenolic antioxidants, possibly proteins, account for the balance of the activity. Pollen aging over 3 years is demonstrated to reduce the free radical scavenging activity by up to 50% in the most active floral pollens, which tend to contain the highest levels of flavonoids/phenolic acids. It is suggested that the freshness of a bee pollen may be determined from its free radical scavenging capacity relative to that of fresh bee pollen containing the same floral pollen mix.
The study not only confirms that bee pollen reduces free radical activity, but it also showed that the freshness and age of the pollen is important as well. Study #3 In 2010, Gazi University, Faculty of Pharmacy, Department of Pharmacognosy, in Besevler, Ankara, Turkey showed that a honey-bee pollen mixture had tremendous anti-aging capability, saying,
"HBM (honey-bee pollen mix) was also shown to possess potent anti-lipidperoxidant activity (p <0.01) at 500 mg/kg dose against acetaminophen-induced liver necrosis model in mice" (para. 1, article source here).
The study also adds that "Results have clearly proved that mixing pure honey with bee pollen significantly increased the healing potential of honey and provided additional support for its traditional use" (ibid.).
Study #4 In February 2009, a study (abstract found here) called "Comparison of Bee Products Based on Assays of Antioxidant Capacities" showed that bee pollen has tremendous antioxidant or anti-aging effects as well. This study was done in the Department of Biofunctional Evaluation, Molecular Pharmacology, Gifu Pharmaceutical University, Gifu, Japan and it says,
"On the basis of the present assays, propolis is the most powerful antioxidant of all the bee product examined, and its effect may be partly due to the various caffeic acids it contains. Pollen, too, exhibited strong antioxidant effects" (paragraph 4).
Bee Pollen User Stories About Their Experience With Bee Pollen Making Them Younger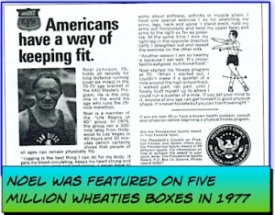 There are some truly interesting stories about bee pollen anti aging, and one of the most well known ones is the story of Noel Johnson, who almost died at 65 and yet suddenly "became ok" and died at 95, some 30 years later.
At 65, he was overweight and his heart was about to give way, and only after his doctor told him that his health was so bad and he's about to die soon, he got so shocked that he decided to change his life and turn things around. That's a fairly ok introduction. What's fascinating is he wrote a book in 1980, called: "A Dud at 70, a Stud at 80" and another book called "The Living Proof" after.
In fact, his picture was put up on Wheaties when he was 70 years old! Wheaties is usually pictured with young athletes. Then he was awarded with the Presidential Award for Physical Fitness by President Ronald Reagan. In his book "A Dud at 70, a Stud at 80," he highlighted his improved stamina, health and longevity to bee pollen, saying: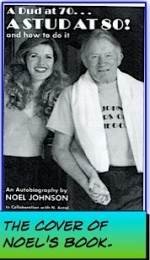 This miraculous substance from the beehive became the cornerstone of my diet… I know that bee pollen has been the single largest contributor to my extended lifespan. I believe it is this incredible food that gave me the 'superman' image.
He also added:
By far the most stupendous impact bee pollen made in my life was making possible my return to sexual potency at age 71, an unheard of happening as far as the medical men are concerned.
I credit this directly to the gonadotropic hormone present in live bee pollen. This hormone is similar to the pituitary hormone, gonadotropin, and feeds the sex glands, acting as a stimulant. This is a natural sex hormone and nourishes the reproductive systems of both men and women, increasing sexual stamina and endurance, and has been found to have a dramatic effect on sexual ability.
I am not the only person in the world who has been returned to full manhood by the simple ingestion of honeybee pollen. German medical doctors have reported the increase of up to double the hormone count in patients fed one teaspoon of pollen every morning over a period of only three to six weeks. Even in the most stubborn cases, the hormone count doubled by six weeks (Clearwater Herbs, para. 4).
That's really fascinating. Let's go on to the next fascinating story, that's from Russia. Dr Nicolai Tsitsin, a biologist and member of the Russian Academy of Sciences discovered there were many citizens of that region who were over the age of 100 with more than 200 exceeding 125 years of age who wrote a book on "How to Live The Millennium: The Bee Pollen Bible" (1994).
He observed that these people who were living older, weren't of the frail and feeble sort, but were spring and hearty and strong, and he discovered that the one common denominator all the citizens had was that they were all bee keepers or apiarists. Summary of this is that Dr. Tsitsin found out that the poor villagers ate every day a rich residue that collects at the bottom of their beehives.
Tsitsin discovered that the globules contained a high concentration of bee pollen granules. Dr. Tsitsin attributed the incredible health and abnormal life spans of the Caucasus mountain people to bee pollen; it was their "magic elixir" that provided these villagers their energy, youth and long lifespans.
Tsitsin concluded that if bee pollen were taken regularly with an adequate amount taken, it would prolong the lifespan of those who used it.
There are countless research and clinical studies that show bee pollen is indeed "nature's miracle superfood" and worthy to be called "Food of the Gods" – and with the information above, you know that you know that it's true – bee pollen not only reverses aging, but it prolongs one's health, energy AND lifespan too, on top of being a natural health supplement.
Where To Get Great Natural Bee Pollen
I get asked a lot what kinds of bee pollen I use and take, and I take only a bee pollen capsule supplement since 2014.
I have a pretty busy and hectic life (yeah, urban living) because of my young children, family, busy physiotherapy clinics, so I prefer the capsules version as they're much more convenient to store and take. You need to ensure that the bee pollen supplement you take needs to be properly milled and packaged with high/strict standards.
You need to look for a company that also has independent analysis, with a super advanced modern facility that allows the company full control of the bee pollen product's quality – very, very important points. Of course, needless to say, where the bee pollen is sourced is very important too – the bee pollen supplement I take, the bee pollen is harvested from the south-western corner of the south island of New Zealand, a very pure and pristine place near a national park.
There is no industrialization, no pollution, and the cold and pure winds from south pole keeps the area very pure. As a result, the flowers that produce the pollen and the bees that collects the pollen are in a constant state of purity with almost zero contaminants. It's hardly surprising to find the bee pollen supplements that this New Zealand-based company is of the highest quality (as well as their other supplement products too).
As a user, you need to look for bee pollen supplements that are harvested from a pristine and pollution-free environment, and created in high-tech facility that is GMP-compliant which standards meets the United States FDA pharmaceutical standards.
Try Xtend Life bee pollen today.

Back to Top