Xtend-Life's Purity and Effectiveness
This is taken directly from Xtend-Life's website, with the only amendment's from "we" and "our" to "they" and "theirs". I am inspired by Warren's life story and Xtend-Life's principles, and I felt that it is an integral part of my journey to be part of the Xtend-Life affiliate team, and I also think that Xtend-Health.com readers should read and understand who and what drives the founder of Xtend-Life to build this brand since 2000.
For more information, please visit Xtend-Life website directly here.

When buying supplements and/or skin care products not only do you want them to be effective but you also want to be certain that they are pure and free of contaminants. Frequently there are reports in the media about lead and other heavy metal contaminants in supplements.
You will never find these or any other contaminants in any Xtend-Life product.
The reason?
Because not only do Xtend-Life do testing of raw ingredients but they also test EVERY batch of product that they produce for heavy metals as well as micro-biological contamination.
They are one of the very few manufacturers that do this additional testing. This testing is done by a government GMP approved independent laboratory.
If any batch did not meet their very stringent specifications it would be discarded.
Consequently, you can use Xtend-Life products with confidence.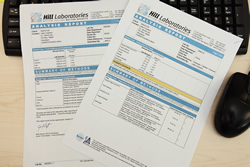 Xtend-Life are one of very few companies who obtain GMP approved independent lab testing.
You also need to know that the product you are using is also effective.
There are many components which ensure effectiveness but one of the most important ones is the delivery system. For our supplements we use a variety of delivery systems from sophisticated enteric coating, to normal tablet coating to capsules and soft gels.
Each system is selected based on the type of ingredients used and the objective of the supplement. They test every batch to ensure that the specification for disintegration is met according to the British Pharmacopeia which is even more stringent than the US Pharmacopeia.
With their skin care products they use the latest in skin delivery systems including nano-technology.
Return to XtendHealthAsia.com About Page from Xtend-Life's Purity and Effectiveness Page

Back to Top