Special Xtend Life Limited Offer: Buy Prostate Support and Get 1 Omega 3 DHA Fish Oil Free
During one of my recent purchases from Xtend Life, I received this offer too: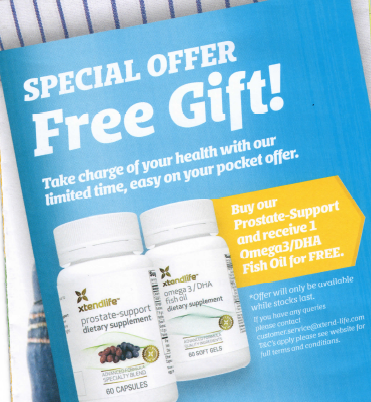 As I'm already a user of Xtend Life products (see the products that I personally use here), and as of now, I take 6 of their products, so I don't mind buying Prostate Support (I'm a man after all) and get a product that I already use for free.
Offer will only be available whilst stocks lasts

So being cautious and "kiasu" (a Singaporean-Chinese term that indicates "fear of losing out"), so I personally went and tried my luck, to see if I can get the free gift after all.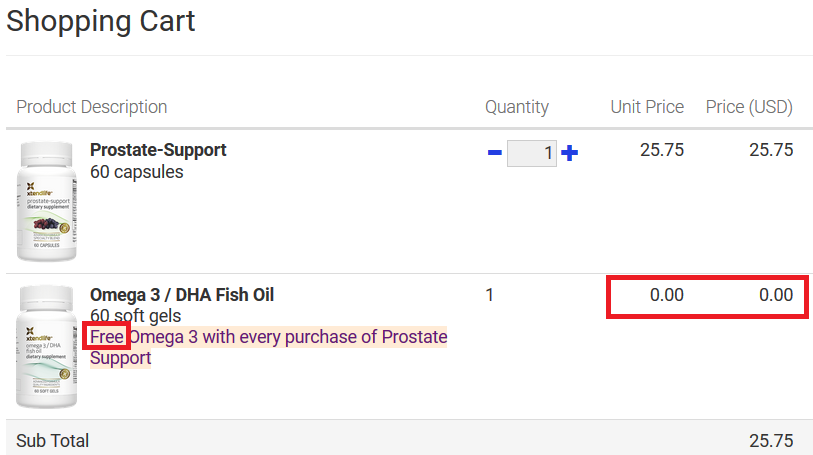 So, I got the free Omega 3 DHA Fish Oil with the order of the Prostate Support.
I think this is a pretty good opportunity to buy this for your husband/boyfriend/male friends, because prostate health is something that all men need to pay attention to, and the ingredients such as Saw Palmetto and Stinging Nettle Root Extract benefits and plays important roles in supporting optimal prostate function, as well as general health and well being.
Read more on Xtend Life Prostate Support here.
Read an article called Sex, Lies and Prostate Health here.

Return to XtendHealthAsia.com Home Page from Special Xtend Life Limited Offer: Buy Prostate Support and Get 1 Omega 3 DHA Fish Oil Free

Back to Top