Xtend-Life Prostate-Support For Healthy Prostate, Better Sleep And Improved Sexual Health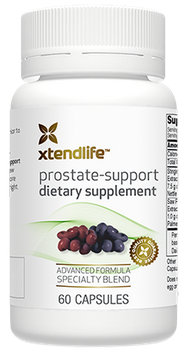 A Natural Healthy Alternative For Prostate and Sexual Health
Healthy prostate
Improved sleep
Support sexual health
Read more on Prostate-Support or buy directly from Xtend-Life here
Although most men are 50+ before they start experiencing symptoms of an enlarged prostate it is important that if you are a man 40+ you should be aware of the critical role that your prostate plays, not only for your sexual health and well-being but also ultimately in your life.
The first signs that all is not well with your prostate is usually when you have to get up once or more during the night to visit the bathroom.
The need for nighttime bathroom visits can be due to an enlargement of the prostate which although not directly related to prostate cancer could still ultimately have an impact on your risk if ignored and other prostate health issues develop.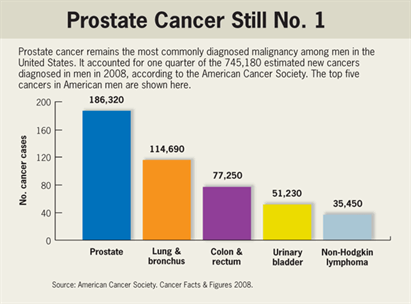 So, if you are experiencing the nocturnal visits mentioned above, now is the time to seriously consider taking preventative action to try and stop these visits becoming more frequent and to possibly eliminate them altogether.
Provided you are in reasonable health this is quite possible.
WARNING: Many men turn to a drug called Proscar to help relieve the symptoms of an enlarged prostate. If you enjoy sex you need to think twice about going down this route as sexual dysfunction (which can be permanent) is one of the many frightening side effects…click here for a list of published side effects from the manufacturer.
Is there a Natural approach in addressing the objective for a Healthy Prostate?
Yes, there are several and they have been around for many years. In fact, in a number of countries in Europe these natural alternatives are actually prescribed by the medical profession as a safe and effective solution.
Saw Palmetto and Stinging Nettle are two of the most potent and well proven ingredients used. While each of these two ingredients on their own can give beneficial results clinical studies have shown that combining these two ingredients has resulted in much better outcomes with participants reporting benefits within the first few weeks.
Based on this research Xtend-Life have produced Prostate Support product using this combination of Saw Palmetto and Stinging Nettle. As with all natural ingredients there are large variances in quality and therefore efficacy.
In line with their policy and dedication for the last 15 years, Xtend-Life's choice of ingredients is based exclusively on potency and purity.

Clinical Trials
If you would like to follow this link, you can see some of the results of these clinical trials yourself. Please note: that these trials were not with our product but they were conducted with similar ingredients. We have sourced the purest and most potent forms of Saw Palmetto and Stinging Nettle Extracts for use in our Prostate Support product so we can provide you with the best possible result.
but...Does it Work?
Xtend-Life tested on a number of male subjects prior to finalizing the formula and the results were all positive and will be announced soon.
Here's an Xtend-Life Prostate-Support product review - directly from the founder who is also an actual user:


I haven't used this product as I have no need for it, but I can relate a story based on my own experience which is relevant. When I founded Xtend-Life almost 16 years ago I was 52 years of age. I was having to get up and go to the bathroom two to three times each night.
The first product that we developed was Total Balance which included a men's version which contains Saw Palmetto and Stinging Nettle but in lesser quantities than in Xtend-Life new Prostate Support product.
After I started on the Total Balance my nighttime visits started to decrease and after a year had stopped completely. At the age of 68 I still do not need to go to the bathroom after I go to bed at night and my prostate is as healthy as a younger man's. My PSA is only 0.7.
I am not saying that it was only due to the Saw Palmetto and Stinging Nettle as there are many other nutrients in Total Balance which support the prostate, but the research and experience with testing our Prostate Support with these ingredients alone has me convinced on the efficacy of these two ingredients.
Prostate Support can be taken in conjunction with Total Balance to help achieve optimal results.
Buy Prostate-Support directly from Xtend-Life here

so How does it work?
The two ingredients in Prostate Support work together in a synergistic manner to address two important issues.
Support prostate cells against excess estrogen levels.

This is the prime function of the Nettle Extract which mitigates the activity of the aromatase enzyme needed to create estrogen.

Excess estrogen in a male not only has a negative effect on your prostate but also can be a factor in excess belly fat.


Dihydrotestosterone, more commonly known as DHT, is a hormone produced by common enzymes from testosterone.

Not only can it reduce the level of active testosterone in your body and have a negative impact on your prostate, it is also considered a significant cause of male pattern baldness as it binds to the root of your hair and can prevent the hair from getting essential nutrients, thus leading to the death of the hair follicle.


Saw Palmetto may help inhibit DHT activity in the prostate and also helps inhibit alpha-adrenergic receptor activity needed to support normal urinary flow and regulate inflammatory reactions in the prostate.
Safe to use with Total Balance and Male Rejuvenator
As mentioned above, Total Balance is helpful for prostate support, but it does take longer to see the results for those men who have urinary urgency. In these cases 'more is better' to a reasonable degree and a higher dose of Saw Palmetto and Stinging Nettle is helpful. This is why we introduced this product which can either be taken alone or in addition to one of the Men's versions of Total Balance.
Likewise, it can also be taken at the same time as our Male Rejuvenator which not only provides prostate support but also helps support the production of more testosterone. For faster results it is OK to double the dose.
Essential Fatty Acids included in fish oil and also Lycopene which is found in tomatoes both support prostate health. You can get all these valuable nutrients if you add our Omega 3 DHA/Premium Fish oil or our QH/Ultra Fish oil to your regime. These products contain a potent form of Lycopene oil.
Try it Risk Free
If you feel you could benefit from our Prostate Support please try it. If it does not meet your expectations, then we will issue you a refund as per our guarantee which is the strongest in the industry.
Hint: A significant underlying cause of an enlarged prostate is the 'stagnation' of semen in the prostate. This semen, like any pool of liquid in a warm environment can become a breeding ground for bacteria and viruses. This in turn can cause inflammation and the swelling that goes with it. Unfortunately, the solution for this is not well publicized, perhaps because it is not 'politically correct'. At the risk of being 'politically incorrect' but in the best health interests of men, the answer is more sex (or at least ejaculation) and prostate massage. This ensures that the prostate does not accumulate semen which can begin to 'rot' and trigger off serious complications. Studies have shown that men who ejaculate more than 20 times a month have a 33% reduction in the risk of prostate cancer. These percentages can likely be improved further by combining prostate massage. Google this subject for more info.
Buy Prostate-Support directly from Xtend-Life here
Related Article: Prostate Health: Sex, Lies and Misconceptions

Return to XtendHealthAsia.com Home Page from Xtend-Life Prostate-Support For Healthy Prostate, Better Sleep And Improved Sexual Health

Back to Top