Xtend-Life Ingredient Garcinia Cambogia
Garcinia Cambogia Background and Benefits
Garcinia Cambogia is also known as Malabar tamarind or Goroka fruit which is often used for culinary purposes in South East Asia.  Recently, Garcinia Cambogia has been used in dietary supplements after the discovery of weight management properties of an organic compound found in the fruit, known as hydroxycitric acid (HCA).
Hydroxycitric acid (HCA) has been shown to inhibit the enzyme ATP-citrate-lyase, which is a key enzyme in the body's fat-making process. The body uses ATP-citrate-lyase to convert excess sugars and carbohydrates from our diet into stored fat, which often leads to weight gain. When this enzyme is inhibited, it may affect this conversion and therefore the amount of fat converted and stored in the body. This has led to Garcinia Cambogia being utilised as a support for weight management.
As the active component for weight management is the hydroxycitric acid (HCA) content, it is important to look at the amount in supplements to ensure value for money and maximum effects. You want to make sure you are getting at least 700mg of hydroxycitric acid (HCA) per serving.
Xtend-Life source our Garcinia Cambogia from a remote area in India, located away from pollutants and contaminants. No chemical solvents are used in the 100% water extraction process; and the Garcinia extract is dried in a vacuum environment, ensuring lower temperatures to preserve the quality and efficacy of the ingredient.
Uses of Garcinia Cambogia
The most common use of Garcinia Cambogia is for its weight management support. This is mainly due to the properties of the compound Hydroxycitric acid found in the rind of the fruit.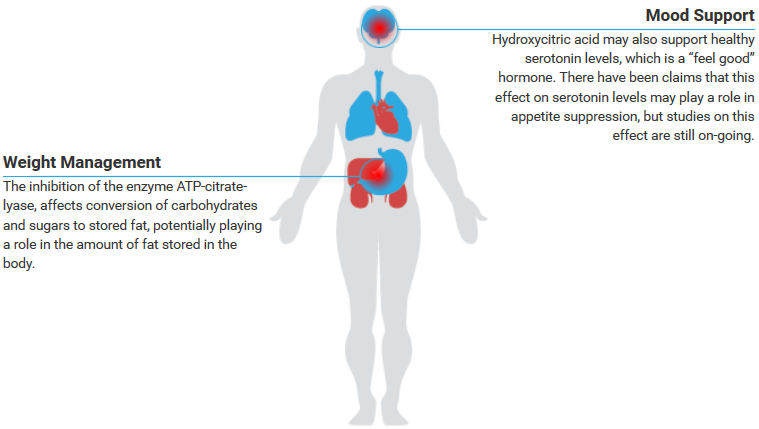 Signs You May Need Garcinia Cambogia
Garcinia Cambogia may be beneficial for individuals who want support with managing their weight. It may also be helpful for individuals who enjoy occasional carbohydrate-heavy meals.
It is important to remember that Garcinia Cambogia provides best results when combined with a healthy diet, supplement regime and lifestyle.
Other Ingredients That May Be of Interest
Green Coffee Bean Extract - Green Coffee Bean Extract is from raw, unroasted coffee beans and contain chlorogenic acids to support healthy weight management. Green Coffee Bean Extract is also high in antioxidants to help manage free radicals.
Synonyms and Similar Forms of Garcinia Cambogia
Garcinia, Malabar tamarind
Products containing Garcinia Cambogia
Return to Xtend Life Ingredient List
Return to XtendHealthAsia.com Home Page from Xtend-Life Ingredient Garcinia Cambogia

Back to Top