Xtend-Life Women's Supporting And Nourishing Day Cream With Natural Whitening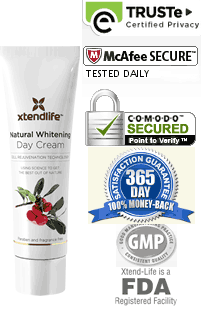 Nourish & brighten your skin
Supporting skin tone naturally
Support vibrant skin naturally
Reduce the appearance of fine lines and wrinkles
This nourishing moisturizer penetrates deeply to replenish moisture and strengthen skin, helping to promote a smooth, healthy complexion and reinforce skin elasticity.
Infuse your skin with the youthful glow of healthy skin, while special plant extracts gently work to even skin tone and lighten dark spots.
This age defying formulation drenches your skin with hydration while working to help resist free radicals and protect skin from the invisible drives of aging, pollution, stress and fatigue. This leaves your skin bright, healthy, plump and revitalized.
Xtend-Life's Day Cream with Natural Whitening supports softer, smoother, firmer skin and a more even skin tone. Over time your skin is refined for a firmer, more youthful complexion.
Unlike most skin lightening products, Xtend-Life's Day Cream with Natural Whitening contains no harmful bleach to further damage delicate skin.
This nourishing Day Cream with Natural Whitening penetrates deeply to immerse the skin in the healing properties of botanical ingredients rich in minerals proven to help promote the skins natural renewal process, while providing concentrated immediate & long-term hydration for a radiantly refreshed brighter complexion.
Benefits
By including lightening in a day cream you will achieve a smooth, consistent and even skin tone all over.
Spending an excessive amount of time in the sun can be highly damaging to your skin: it can lead to issues such as premature aging, redness and roughness. The Extrapone Nutgrass Root included in our skin lightening cream works to help to reduce such effects, while polishing your skin tone.


Dark spots and uneven skin tone can be aging. As you use Xtend-Life Day Cream with Natural Whitening, existing spots may diminish while supportive nutrients support youthful firmness and hydration. Potent antioxidants and emollients promote firm, elastic tone and help your skin to glow with health.


Deeply moisturizes your epidermis while supporting the cell's regenerative properties. Gentle but effective Phytessence Wakame supports healing, while helping resist further UV damage and sun spots. Supports your skin to look and feel more firm and youthful, while maintaining a radiant glow.


The lightweight formula absorbs quickly for a boost of vital moisture, while vitamin E works to maintain the skin's elasticity and smoothness. The powerful antioxidants help the skin resist free radicals, leaving your complexion soft, smooth, and refreshed.

Key Ingredients
Day Cream with Natural Whitening is a lightweight, daily moisturizer for all skin types formulated to promote skin brightness, address dull, blotchy, spotted areas and to support your skin's natural glow and elasticity.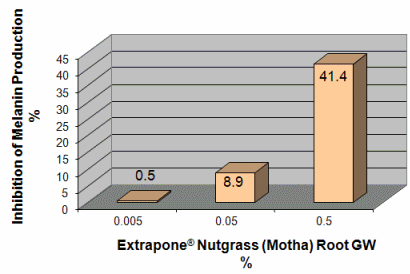 Extrapone Nutgrass

Used by Ayurvedic practitioners for many years, extrapone nutgrass root is an extract that reduces irritation and enhances your skin. Recent research has shown it is effective at naturally lightening the tone of the skin due to its ability to inhibit the formation of the skin pigment melanin, without the harmful effects of chemicals.


Maracuja extract

We've headed to the tropics to find this purple passion fruit extract from Brazil. It is a natural emollient that is close in texture to the structure of human skin, so it melts into the skin easily, penetrating below the skin's surface. It is rich in linolenic acid, an essential fatty acid that keeps skin smooth, soft and beautifully revitalized.


Phytessence Wakame

This sea kelp extract works to support healthy levels of hyaluronic acid in skin, allowing you to retain more of its natural moisture leading to youthful, healthier-looking skin.
Xtend-Life Day Cream with Natural Whitening is designed to complement Xtend-Life Restorative Night Cream; you will see the best results by using both products in your skin care regimen.
Testimonials
I have visible difference to my skin tone. This cream is beautiful... the best I have ever used. I have just placed another order.Thank you.

Zena Y, Australia
I've been using these skin care products for six months almost. I love them - no strong scent, no greasy feeling. Everything is absorbed into the skin. It's a good company.

Steph, France
Return to XtendHealthAsia.com Home Page from Xtend-Life Women's Supporting And Nourishing Day Cream With Natural Whitening

Back to Top