I've a bee pollen-dedicated site at BeePollenForHealth.com - do swing by to go in-depth on bee pollen supplementing and more there - Nigel

Bee Pollen And Hot Flashes
Can bee pollen truly help with menopause and hot flashes? Read more to find out.
Clinical studies and research show that bee pollen does help and improve menopause and its symptoms, including hot flashes…but first of all, what are hot flashes or hot flushes?
Hot flashes or hot flushes are one of the symptoms a woman may experience when she undergoes menopause. It is a temporary condition and feeling of intense heat, some may sweat profusely and increased heartbeats that may also lead to a red and flushed face (which is where "hot flushes" is termed).
Each session may last from as short as 2 minutes to as long as 30 minutes.
But Why Do These Hot Flashes Happen?
The exact reasons are still not clear, but doctors and research believe that it's caused by hormonal changes, which is the decreasing levels of female hormones estrogen and progresterone, which is part of the menopause process.
About 3 in 4 women will experience and suffer hot flashes, in different degrees and severity…but whichever ways hot flashes affects women, it is a given that these experiences are never pleasant – it is uncomfortable and unpleasant.
Another negative side effect of hot flashes is that it also cause your body to lose essential vitamins, potassium, magnesium and calcium; which in turn will affect your mood and energy levels.
What Can We Do About These Hot Flashes?
Many doctors and health practitioners tends to prescribe the common Hormone Replacement Therapy (HRT) to deal with menopause, but research is showing that HRT can increase the risk of breast cancer.
That's one of the reasons that many women look for natural cures and supplements for menopausal problems.
There are many different cures and supplements for hot places, and different women may have different reactions/outcomes with different herbal remedies, so it may be worthwhile to explore different combinations of natural solutions until you find one that helps you.
Bee Pollen And Hot Flashes
Taking bee pollen for hot flashes is not uncommon, as it is a highly nutritious food that is rich in free amino acids which helps women a lot with protein intake that they need.
As it's also rich in essentials Vitamins A, B complex, C, D and E; as well as all the necessary minerals (potassium, zinc, magnesium, iron and calcium) plus antioxidants – that it is the perfect multivitamin.
That's why bee pollen is the perfect approach to replace the nutrients that are lost through the hot flashes, restoring nutritional balance in your body. The rich B complex vitamin also helps with releasing natural energy through our ATP systems, which helps with low energy and burning fat at the same time.
How To Enjoy The True Health Benefits Of Bee Pollen
If you're deciding on buying bee pollen to improve your health and energy levels, you must pay attention to three things:
Where the pollen is sourced: it needs to be harvested from an area that is pollutant/contaminant-free, pure, pristine and natural. Avoid anything that is near an industrialized or polluted area
The pollen needs to be freeze dried and not heat dried. Heat drying destroys all the active and health-giving nutrients and enzymes, rendering the pollen useless
The pollen supplement needs to be managed in a cGMP-compliant facility, that adheres to strict US FDA standards, and has individual Certificates of Analysis for every batch, which signifies quality. Such supplements are called nutraceuticals, the highest quality.

Many bee pollen products are from China (where quality isn't always prioritized or given) or non-GMP companies (most supplement companies in US are non-GMP compliant) which may contain contaminants or heat-dried pollen, both of which renders the pollen useless, and the contaminants are risk to your health. I am very particular on what I take, I will only take good things and not allow myself/my body to take contaminated products, and I wish the same for you too.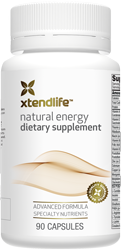 The bee pollen supplement I take is freeze dried and scientifically formulated to also contain additional synergistic enzymes, amino acids and minerals to enhance the health benefits. The pollen is harvested from north-western corner of south island of New Zealand, a pure and pristine area beside a national part that is free from industrialization and airborne pollution.
Its nutritional effects will be noticed and I comfortably personally endorse it. When you factor in the fact that it is processed and manufactured in GMP compliant facilities with standards that meet the FDA's standards for pharmaceutical-grade quality drugs, it's even better. Basically earning this a nutraceutical status (highest label for a supplement in terms of quality), and this is not common nor easily found in the US.
The manufacturer also offers a 365 days money back guarantee or full product replacement – something the health world don't offer today. It's also less expensive than other supplements while still maintaining a high level of quality, pharmaceutical quality.
I've been taking this personally since 2014, and I honestly say this: it has helped me a lot in my life, giving me all the energy, health and wellness I need to handle my 5 AM to 10 PM days everyday, young children, family, manage multiple busy physiotherapy clinics, meetings, investments, readings etc. To me, it's one of my favorite and important supplements that I take every day. Without fail.
Read more or try it here, or read my review on this product here.
Bee pollen has been tested for hot flashes and has helped many women with menopausal symptoms. There are many women who have now stopped worrying about this unpleasant effect, so why not try it and hopefully you can become one of them.
Back to Top