I've a bee pollen-dedicated site at BeePollenForHealth.com - do swing by to go in-depth on bee pollen supplementing and more there - Nigel

Bee Pollen For Allergies
Taking bee pollen supplements to treat allergies and sensitivities is a growing trend, with more and more people successfully "desensitizing" their allergic reactions. Read more.
When our bodies' natural immune system reacts to a certain substance that's safe and common to most people, that's called an allergic reaction. And it can be pretty disruptive to people.
I know when I was younger, I had severe allergies to dust and different temperatures…and so whenever we cleaned the house OR if I walked from a warm area into a cold room, lo and behold, I would start sneezing for about 1 – 3 hours, and sneeze so much that I will be so tired, and I will have to lie in bed.
Still sneezing.
And there goes half a day or a full day of my life. Just like that.
And I hated how it made me miserable, I felt that I was helpless, and there was just nothing I could do about it.
For individuals with an allergy or sensitivity, what happens is that our natural immune system is classified as an allergen, it is an invader and the body quickly triggers a response to "fight" the allergen, and the responses and symptoms can range from being just irritating to being fatal (think anaphylaxis) to some.
And what happens is because our bodies are smart, they build up very specific memories, antibodies and histamines that are stored for future "attacks", so whenever the same allergen shows up, the same adverse reactions come again.
Bee Pollen Supplementing To Treat Allergies
If I had known this earlier, I would have taken it (my allergic age was between 14 to 25 years old), but come to think about it, ever since I started taking bee pollen supplements, I almost have no episodes of allergic reactions to drastic changes in temperatures or dust.
Wait, no, I do have some allergic reactions to dust, but it's very mild compared to before, just sneezing a couple of times, then I'm done, as long I'm away from the dusty areas.
So back to bee pollen supplementing for treating allergies; it may seem a little counter-intuitive to use bee pollen that some people may have allergies to, but this approach is not a new approach: it's called immunotherapy which basically means gradual and graded desensitization to allergen exposure.
Which basically means to expose you to your pollen allergens in very small and safe doses that stimulates the allergic response in a small manner. And repeat and work your way up to higher and higher doses. And it works very well because what happens is that then your immune system will start to create and produce antigens, which:
An antigen is any substance that causes your immune system to produce antibodies against it. An antigen may be a foreign substance from the environment such as chemicals, bacteria, viruses, or pollen. Medline Plus
This is actually same approach as vaccinations for measles, BCG, chicken pox, small pox etc.
As your body gets gradually exposed to more and more of the pollen, your body will gradually adapt to the pollen and remove the allergy/allergic reaction, classifying it as "normal" and "safe" rather than classifying it as a dangerous substance.
A bonus of bee pollen is that it can help to decrease or remove other allergic reactions such as hay fever and other pollen allergies such as pollen-induced asthma and even bronchitis.
Research Studies on Bee Pollen For Allergies
Research #1
Dr Leo Conway, a MD from Colorado, USA (unfortunately deceased at this point in writing), conducted a private research looking at bee pollen to treat allergies and the effects bee pollen had on allergies.
He took a cross-section of society for his tests and treated all his patients to the same pollen injections. His research participants and patients had different types of allergies but all received the same pollen treatment.
The result was that 94% of his patients improved significantly and had no more allergic reactions to the original allergens; the 6% had shown some improvements but did not follow through with the instructions given.
Research #2
This research is more recent, year 2011 and was conducted in Finland, assessing the effects of using bee pollen honey to treat people with birch pollen airborne allergies.
Finland is rich in birch trees, hence during summer/pollen season, there is a lot of airborne pollen that can cause allergic reactions.
Participants and patients were given either birch pollen honey or regular bee honey (which has small particles of bee pollen) and results showed that during the pre-birch pollen season the patients using birch pollen honey experienced:
60% lower total symptom score
twice as many asymptomatic days
70% fewer days with severe symptoms
used 50% less antihistamines.
The conclusion of this Finnish study was:
Patients who pre seasonally used Bee Pollen Honey had significantly better control of their symptoms than did those on conventional medication only, and they had marginally better control compared to those on Regular Honey. The results should be regarded as preliminary, but they indicate that Bee Pollen Honey could serve as a complementary therapy for birch pollen allergy.
Original Paper
Birch Pollen Honey for Birch Pollen Allergy – A Randomized Controlled Pilot Study
K. Saarinena, J. Jantunena, T. Haahtelab
aSouth Karelia Allergy and Environment Institute, Lappeenranta, and
bDepartment of Allergy, Helsinki University Central Hospital, Helsinki, Finland
Int Arch Allergy Immunol 2011;155:160-166 (DOI: 10.1159/000319821)
Bee Pollen For Allergies: Conclusion
Inasmuch as studies are proving that taking bee pollen can help to decrease allergic symptoms and in some cases, removing the allergic reactions entirely, what we also need to note is that the quality of the bee pollen is very important.
Uncontrolled processing may have flower pollen or contaminants that may be detrimental for health.
How To Enjoy The True Health Benefits Of Bee Pollen
If you're deciding on buying bee pollen to improve your health and energy levels, you must pay attention to three things:
Where the pollen is sourced: it needs to be harvested from an area that is pollutant/contaminant-free, pure, pristine and natural. Avoid anything that is near an industrialized or polluted area
The pollen needs to be freeze dried and not heat dried. Heat drying destroys all the active and health-giving nutrients and enzymes, rendering the pollen useless
The pollen supplement needs to be managed in a cGMP-compliant facility, that adheres to strict US FDA standards, and has individual Certificates of Analysis for every batch, which signifies quality. Such supplements are called nutraceuticals, the highest quality.

Many bee pollen products are from China (where quality isn't always prioritized or given) or non-GMP companies (most supplement companies in US are non-GMP compliant) which may contain contaminants or heat-dried pollen, both of which renders the pollen useless, and the contaminants are risk to your health.
I am very particular on what I take, I will only take good things and not allow myself/my body to take contaminated products, and I wish the same for you too.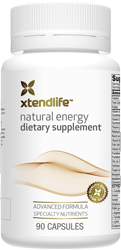 The bee pollen supplement I take is freeze dried and scientifically formulated to also contain additional synergistic enzymes, amino acids and minerals to enhance the health benefits. The pollen is harvested from north-western corner of south island of New Zealand, a pure and pristine area beside a national part that is free from industrialization and airborne pollution.
Its nutritional effects will be noticed and I comfortably personally endorse it. When you factor in the fact that it is processed and manufactured in GMP compliant facilities with standards that meet the FDA's standards for pharmaceutical-grade quality drugs, it's even better. Basically earning this a nutraceutical status (highest label for a supplement in terms of quality), and this is not common nor easily found in the US.
The manufacturer also offers a 365 days money back guarantee or full product replacement – something the health world don't offer today. It's also less expensive than other supplements while still maintaining a high level of quality, pharmaceutical quality.
I've been taking this personally since 2014, and I honestly say this: it has helped me a lot in my life, giving me all the energy, health and wellness I need to handle my 5 AM to 10 PM days everyday, young children, family, manage multiple busy physiotherapy clinics, meetings, investments, readings etc. To me, it's one of my favorite and important supplements that I take every day. Without fail.
Read more or try it here, or read my review on this product here.
Back to Top