I've a bee pollen-dedicated site at BeePollenForHealth.com - do swing by to go in-depth on bee pollen supplementing and more there - Nigel

Bee Pollen Supplement World Rankings
Bee pollen's popularity has created a surge of manufacturers to rise up to serve the world this natural superfood, and we as consumers have much more options.
Here's a ranking of the top bee pollen products available today.
Bee bread (also known as bee pollen) used to be a well-known though guarded secret for the athletes and sports/fitness enthusiasts, but is now more and more received and taken by C-level executives, parents, start-up founders, entrepreneurs, executives, house wives, students and technicians too, because of the high energy and endurance it gives that helps with daily life, as well as the far reaching health benefits of pollen.
So that's why, bearing that in mind, I did some research to find out what's available in the world today.
This table captures the research and it's a scaled rating system from 0 to 100, 0 being really bad and 100 is perfect. Anything that's above 80 is pretty good and should be expected, and of course, the closer to 100 is always the best. The best are always 85 and above as well are cGMP-compliant, which reflects real with best current manufacturing practices
Top 20 Bee Pollen Supplements
The list is made up of, in order of
Company name
Product name
Potency
cGMP/GMP (if no, there will be no indictation)

And ranked according to their numbers here.

Xtend-Life Natural Energy With NZ Bee Pollen 96% cGMP
Douglas Laboratories Bee Pollen 500 mg (100 capsules) 95% cGMP
Star West Botanicals Bee Pollen Capsules 90% cGMP
Dutchman's Gold Pure Bee Pollen (granules) 92%

Star West Botanicals Bee Pollen Granules 90% cGMP
Nature's Way Bee Pollen Blend 89% cGMP
MaxaLife (defunct) MX Pollen Energy 89% cGMP
CC Pollen High Desert Pollenergy 86%

NOW Foods Bee Pollen 500 mg (capsules) 83% cGMP
 Wonder Laboratories Bee/Ginseng – Super High Energy Formula 82% cGMP
CC Pollen Pollenergy (chewables) 81%

Source Naturals Bee Pollen 500 Mg 80%

 Y.S. Organic Bee Farms Bee Pollen Whole Granules 79%

Graminex, LLC PollenAid Flower Pollen Extract 78%

Spring Valley Bee Pollen 550 mg (capsules) 77%

Y.S. Organic Bee Farms Bee Pollen 500 mg (capsules) 76%

The Natural Shopper Bee Pollen 500 mg 100 capsules 73%

Swanson Health Products Bee Pollen Caps 72% cGMP
Natural Factors Bee Pollen 500mg Capsules 71%

Alternative Health & Herbs Remedies Bee Pollen Capsules 69%

Thompson Thompson Bee Pollen 580 mg (capsules) 68%

Supplementality Bee Pollen 500 mg 100 capsules 67%

Zi Xiu Tang Bee Pollen Bee Pollen 66% cGMP
Nigel, what's so great or important about cGMP-compliance and how does it matter when it comes to bee pollen supplements?
Great question. In essence, being GMP- or cGMP-compliant means that the product(s) are of high quality. To be cGMP compliant, there are a lot of standards, compliance and certifications that the manufacturer must pass, including ensuring zero contaminants, raw product cleanliness, that each batch is certified, that every worker has highest training etc.
From the table above, about 13 out of 20 aren't GMP-compliant, that's 65%. Most health supplement companies do not want to comply nor get involved in GMP and meeting the standards set by the United States Food and Drugs Administration – it's just too much hassle and cost time and money…which eats into profits.
And that's why they can ignore quality. Interestingly, there was a directive that by 28th June 2010, any companies that want to sell health or wellness products in the United States MUST BE GMP-COMPLIANT…yet even by end 2011, 65% – 70% of them are still not compliant (Warren Matthews, An Insider's View of The Supplement Manufacturing Process, para 13 – read more about it here).
Basically it means that suppliers, manufacturers and companies has to ensure:
whatever is stated on the label is exactly what is in the contents (this is not common, because fraud in the supplement world is very common and the labeling is just "a formality" for many of the fraudulent companies – some of them add really nasty fillers such as sand to "buff up" the supplements – YES, nasty stuff)
product doesn't contain any contaminants, pollutants (again, many do not comply with this, and sadly, many health supplements including bee pollen supplements that are non GMP-compliant…contains traces of contaminants that are detrimental to health)
a guarantee that the product will do what it promises to do ie it will be assimilated and absorbed into our bodies in X amount of time – not many companies in the entire world fail at this, and that's why most supplements are destroyed in the stomachs rather than being able to withstand the stomach and reach the duodenum/upper intestine where it can be fully absorbed and delivered to the entire body
that the product has been manufactured in compliance to the standards set by US FDA GMP standards in terms of processes and procedures
The USP website say that:
The USP Dietary Supplement Verification Program is a voluntary testing and auditing program that helps dietary supplement manufacturers ensure the production of quality products for consumers USP works closely with government agencies, ministries, and regulatory authorities around the world to help provide standards of identity, quality, purity, and potency that can help safeguard the global supply of medicines, dietary supplements, and food ingredients.
USP was established in 1820 to develop documentary standards of identity, quality, purity and strength for medicines being created and dispensed in the rapidly growing United States.
Building on this legacy, USP has since expanded its standards-setting activities to include dietary supplements and food ingredients. USP also provides reference materials, carefully measured chemical and physical samples, for use in tests and methods to measure conformance to the documentary standards and quality assurance requirements.
USP's standards are developed and revised under the leadership of volunteer experts from academia, industry, government, and other areas of healthcare and science who comprise USP's Council of Experts and Expert Committees.
Note that there is a high emphasis on quality of raw ingredients, manufacturing processes/procedures and accurate labeling – all of which that make up cGMP (current Good Manufacturing Practices) of very high and rigorous standards. Ok, let's get one thing clear, inasmuch cGMP-compliance means that the quality of the product is super…but it doesn't always mean that the product is good for you.
Bottomline is that bee pollen supplements need to do/deliver whatever is promises, and that's why customer testimonials, experience and re-purchase is very important. If it doesn't do what it does, customers wont be happy and definitely wont re-purchase again. In fact, if it works and they're happy with it, not only will they buy it again and again, the happy customers will also share with others about it online and offline. 
Yes, some unscrupulous companies may be so strong in marketing that they may cheat you once…but if it doesn't do what it says, or worse, make your health turn downhill because of poor quality – you WILL notice, and will never buy it again, and you will tell everyone to not buy it too.
Other Factors To Bee Pollen Supplement
There are several other factors that we need to take into consideration as well, and they include:
the the product was developed
how the nutrients react
what are the formulation (prefer scientific formulation)
what are the manufacturing processes
how and what are the facilities
are the products fresh?
are the products priced well/value for money
what are customers saying
is there a product or money back guarantee
These factors are very important for you to consider as well. A bee pollen product that is truly high grade quality includes very high and pure uncontaminated raw ingredients, superb GMP-compliant facilities, high manufacturing standards and product management, as well as historically and happily purchased and used by new and returning customer – that is the core of what you should be looking at when looking to buy pollen supplements for health.
The Top Of The List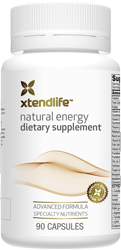 In the table of rankings above, at the very top is Xtend Life Bee Pollen – it is the bee pollen supplement I take and is freeze dried and scientifically formulated to also contain additional synergistic enzymes, amino acids and minerals to enhance the health benefits.
The pollen is harvested from north-western corner of south island of New Zealand, a pure and pristine area beside a national part that is free from industrialization and airborne pollution. Its nutritional effects will be noticed and I comfortably personally endorse it.
When you factor in the fact that it is processed and manufactured in GMP compliant facilities with standards that meet the FDA's standards for pharmaceutical-grade quality drugs, it's even better. Basically earning this a nutraceutical status (highest label for a supplement in terms of quality), and this is not common nor easily found in the US.
The manufacturer also offers a 365 days money back guarantee or full product replacement – something the health world don't offer today. It's also less expensive than other supplements while still maintaining a high level of quality, pharmaceutical quality.
I've been taking this personally since 2014, and I honestly say this: it has helped me a lot in my life, giving me all the energy, health and wellness I need to handle my 5 AM to 10 PM days everyday, young children, family, manage multiple busy physiotherapy clinics, meetings, investments, readings etc.
To me, it's one of my favorite and important supplements that I take every day. Without fail.
Read more or try it here, or read my review on this product here.
Back to Top