I've a bee pollen-dedicated site at BeePollenForHealth.com - do swing by to go in-depth on bee pollen supplementing and more there - Nigel

Bee Pollen Synonyms And Other Names
The humble and powerful bee Pollen is known by many different names around the world, including bee bread, pine pollen and more which will be covered by this article.
The alternate names and synonyms of bee pollen are not that popular or well known, despite it growing more and more popular and taken by athletes, executives, parents and individuals – it really has a lot of synonyms. Pollen used to be a "specialty" supplement taken mainly by athletes to improve their performance, but not anymore. Because of its impressive nutritional profile, and its far-reaching benefits that include anti-cancer, anti-aging, healing, and its well-known energy boosting abilities, its popularity has sky-rocketed amongst health enthusiasts as well as with the medical/scientific group too.
Bee Pollen Synonyms
There is an increasing number of bee-pollen-based research going, and it's an ongoing thing – there are still so much to research and so much to discover about this superfood.
Of course, it's important for people to understand and know what they're taking and how it helps their body and health, so I also out of curiosity, put together an article on the different synonyms and names this humble bee bread is also known as around the world and in the medical/research community.
The reason for this is important especially when you want to research and investigate bee pollen research and studies – not all of the research are called bee pollen. Sometimes it's called "bee bread", in others it may be called "cernitin pollen extract", in another it may be called "maize pollen" and others it may be referred as "pine pollen" – it can be confusing. That's why a list of different synonyms of pollen is good.
The Synonym List Begins Here:
Anemophilous pollen, apiary products, Asteraceae, bee bread, bee pollen extract, Boraginaceae, Brassia campestres L., buckwheat pollen, Bursera simaruba , Cecropia peltata , cernilton, cernitin pollen extract, Compositae, Convolvulaceae, dandelion pollen (Compositae), dark blue bee pollen, Echium vulgare (Boraginaceae), Entomophilous pollen, Eragrostis, Eugenia, Eupatorium albicaule , Euphorbiaceae, Fabaceae, floral honey, floral pollen honey, honeybee bread, honeybee pollen, Lonchocarpus, maize pollen, mesquite pollen, Metopium brownei, Mimosa bahamensis, Myrtaceae, pine pollen, Poaceae, pollen, pollen d'abeille, pouteria, propolis, pyrrolizidine alkaloid, rape pollen, Sapindaceae, Sapotaceae, songhuuafen, Spanish bee pollen, Thouinia canesceras, Tiliaceae, Trema micrantha, and Viguiera dentata.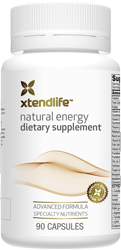 Bee pollen is most commonly called "bee bread" or "honeybee bread".
The bee pollen supplement I take is freeze dried and scientifically formulated to also contain additional synergistic enzymes, amino acids and minerals to enhance the health benefits. The pollen is harvested from north-western corner of south island of New Zealand, a pure and pristine area beside a national part that is free from industrialization and airborne pollution.
Its nutritional effects will be noticed and I comfortably personally endorse it. When you factor in the fact that it is processed and manufactured in GMP compliant facilities with standards that meet the FDA's standards for pharmaceutical-grade quality drugs, it's even better.
Basically earning this a nutraceutical status (highest label for a supplement in terms of quality), and this is not common nor easily found in the US. The manufacturer also offers a 365 days money back guarantee or full product replacement – something the health world don't offer today.
It's less expensive than other supplements while still maintaining a high level of quality, pharmaceutical quality. I've been taking this personally since 2014, and I honestly say this: it has helped me a lot in my life, giving me all the energy, health and wellness I need to handle my 5 AM to 10 PM days everyday, young children, family, manage multiple busy physiotherapy clinics, meetings, investments, readings etc.
To me, it's one of my favorite and important supplements that I take every day. Without fail. Read more or try it here.
Back to Top