I've a bee pollen-dedicated site at BeePollenForHealth.com - do swing by to go in-depth on bee pollen supplementing and more there - Nigel

Bee Pollen Vitamins And Minerals
Bee pollen is one of nature's most nutritious and nutrient dense food in the world, and many dub it as nature's natural multi-vitamin. C. Leigh Broadhurst, PhD (2005) said that:
Bee pollen is a nutritional powerhouse…the ultimate nutraceutical.
Researchers at the institute of Apiculture, Taranov, Russia, said this:
Honeybee pollen is the richest source of vitamins found in Nature in a single food. Even if it had none of its other vital ingredients, it's content of rutin alone would justify taking at least a teaspoon daily, if for no other reason than strengthening the capillaries.
Pollen is extremely rich in rutin and may have the highest content of any source, plus it provides a high content of the nucleics RNA [ribonucleic acid] and DNA [deoxyribonucleic acid].
The humble bee pollen is densely packed with vitamins, minerals, amino acids, enzymes, and nutritional co-factors – it's pretty straightforward why Broadhurst and researchers believe it to be a superfood, because it is.
Bee Pollen Nutritional Profile
So bee bread aka bee pollen, is really food for bee younglings/young bees – it is close to 40% protein with half of that protein in the form of free amino acids (and amino acids are the building blocks of our protein structure in our bodies).
It contains all the necessary and vital nutrients for humans to live, with 96 known and verified nutrients – it is truly nutrient dense. When taken adequately, it bridges all nutritional deficits and gaps which are caused by eating poorly – this is its #1 health enhancing benefit on top of its ability to improve energy and endurance for daily or sporting activities.
Weight for weight, bee pollen wins-hands-down ALL animal sources in terms of amount of protein provided, on top of containing more than 12+ vitamins, 28 minerals, 11 enzymes and co-enzymes and 14 fatty acids.
And it doesn't stop there – it has important phytochemicals too.
Some researchers theorize that pollen is an "accentuator" which somehow improves the efficacy and effectiveness of the multivitamins that you're taking simultaneously. This accentuating synergistic characteristic is not common in any herb, spice or supplement in the world.
That's why when/if you're taking multi-vitamin (I recommend Total Balance Men's Premium), you should take it together with your bee pollen supplement!
Vitamin Profile Of Bee Pollen
Generally, pollen tends to have the full suite of vitamins as covered earlier, but, depending on the location and batch of pollen collected, there may be some slight/trace variations of:
Biotin
Choline
Folic Acid
Inositol
Rutin
Vitamin A (beta-carotene) – (carotenoids)
Vitamin B1 – (thiamine)
Vitamin B2 – (riboflavin)
Vitamin B3 – (niacin)
Vitamin B5 – (pantothenic acid)
Vitamin B6 – (pyridoxine)
Vitamin B12 -(cyamocobalamin)
Vitamin C – (ascorbic acid) – a powerful antioxidant
Vitamin D
Vitamin E – a powerful antioxidant — one of the most powerful vitamins to limit aging
Vitamin K
Vitamin PP (nicotinicamide)
Mineral Profile Of Bee Pollen
Boron
Calcium
Copper
Chlorine
Iron
Iodine
Magnesium
Manganese
Molydbenum
Phosphorus
Potassium
Selenium
Silica
Sodium (electrolyte)
Sulphur
Titanium
Zinc
Enzymes and Co-Enzymes  Profiles Of Bee Pollen
Amylase
Catalase
Cozymase
Diaphorase
Diastase
Lactic dehydrogenase
Pectase
Phosphatase
Saccharase
Succinic dehydrogenase
Phytochemical Profile In Bee Pollen
Carotenoids — beta-carotene, lycopene, lutein, and zeaxanthin
Flavonoids — quercetin, isorhamnetin, kaempferol, rutin, luteolin, tricetin, myricetin, and herbacetin
Phytosterols — bets-sitosterol; various stigmasterols, lanosterols, and brassinosterols (Broadhurst, 2005, p. 52).
Note To Self
Bee pollen is a fascinating and amazing highly nutritious natural superfood and supplement, providing most if not all of the vitamins, enzymes, co-enzymes, nutrients and amino acids as listed above.
It is so nutritious that many researchers say that one only need 20 to max 35 grams of pollen per day is enough to meet your entire day nutritional needs… …but I won't advise that.
You see, bee pollen is still at best function as a supplement, and not as a food-replacing diet.
Of course, in the extreme scenario or emergency, it is one of the best foods to have when compared to others. But when there are abundance of food in a non-emergency world, please eat a balanced diet that is rich in vegetables, superfood and take lots of fluids and rest.
Dr Nicolai Tsitsin's study that highlighted how the villagers consumed a lot of bee pollen daily and not just a few capsules/teaspoons – it's not recommended that way. Please balance your diet with plenty of whole unprocessed foods such as vegetables, grains, fruits and water – these are the best foods for us humans.
It is vital that we take wise health supplementation today because it is not a luxury but a necessity, given the foods today are really empty calories and nutritionally poor, on top of eating well
So What Kinds Of Health Supplements Should I Take?
I do not endorse taking or jumping from supplements to supplements, because I believe in taking a select few that is extremely high quality, and quality is key. Be it for pollen supplements or any other supplements that you're thinking of buying, you have to factor in 3 key criteria to ensure it's top notch in quality:
where it's harvested from: the raw ingredients need to be harvested from pure and pristine environments, with very little to zero exposure to pollution, contaminants and industrialization, so that the ingredients will be healthy and pollution-free.
the managing facility is GMP-compliant, meaning that they adhere to strict US FDA standards on ensuring zero pollutants, employee training, state of the art modern equipment
how the ingredients are handled: only use freeze dried high quality pollen. Any processed or heat dried ones means that all the nutrients and enzymes are destroyed, rendering it useless beneficially.
365 Days Money Back Guarantee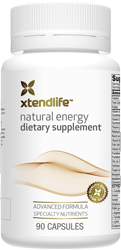 The bee pollen supplement I take is freeze dried and scientifically formulated to also contain additional synergistic enzymes, amino acids and minerals to enhance the health benefits.
The pollen is harvested from north-western corner of south island of New Zealand, a pure and pristine area beside a national part that is free from industrialization and airborne pollution. Its nutritional effects will be noticed and I comfortably personally endorse it.
When you factor in the fact that it is processed and manufactured in GMP compliant facilities with standards that meet the FDA's standards for pharmaceutical-grade quality drugs, it's even better. Basically earning this a nutraceutical status (highest label for a supplement in terms of quality), and this is not common nor easily found in the US.
The manufacturer also offers a 365 days money back guarantee or full product replacement – something the health world don't offer today. It's also less expensive than other supplements while still maintaining a high level of quality, pharmaceutical quality.
I've been taking this personally since 2014, and I honestly say this: it has helped me a lot in my life, giving me all the energy, health and wellness I need to handle my 5 AM to 10 PM days everyday, young children, family, manage multiple busy physiotherapy clinics, meetings, investments, readings etc.
To me, it's one of my favorite and important supplements that I take every day. Without fail.
Read more or try it here, or read my review on this product here.
Back to Top