I've a bee pollen-dedicated site at BeePollenForHealth.com - do swing by to go in-depth on bee pollen supplementing and more there - Nigel

Can Bee Pollen Help Pimples And Acne?
Can Bee Pollen Help Pimples And Acne? We all dread it when the reddish and painful bulge form on any parts of our face…and worse if it forms on our nose or our chin! There is a connection between bee pollen, pimples and acne.
Honeybee bread (also known as bee pollen) has so many health benefits for men and women, but it's also helpful with decreasing pimples and acne.
Bee pollen is now being added to topical ointments and creams as an active ingredient for skin health and its ability to alleviate skin conditions.
Many people around the world suffer from pimples and acne – doesn't matter if you're from United States, Canada, United Kingdom, European countries, middle eastern countries or South East Asian countries like Malaysia, Singapore, Thailand or Indonesia.
I live and travel between Malaysia and Singapore a fair bit before having kids, and I can say that I observe many people, both in their hormonal teenage years, during their stressful 30s and 40s and even people in the 50s developing pimples and acne!
But what I can say is that they all hated the experience of the red splotchy skin and pus, and are terribly embarrassed by their skin condition. They would spend hours with skin regimes, or don't go out at all.
Now I do not call myself a skin expert – I am definitely a bee pollen enthusiast, consumer and avid researcher – but I know that eventhough there are many factors that may cause or aggravate pimples and acne, but one of the reasons will be the convenient modern diet.
The convenient modern diet is the diet of convenience, that tends to be highly processed, lacking nutrients and highly caloric. Some places call this the western diet or modern diet.
Bee Pollen, Pimples and Acne
Interestingly, many individuals generally can clear their skin problems of pimples and acne breakouts if they start replacing their modern convenient diet to one that is rich in vegetables and fruits; as well as to clear up their gut health with a good detox as well as take a pure kiwi gut cleanser called Kiwi Klenz that will improve your stomach and colon health.
(I've been taking this since 2014 as well – and I don't have any pimples/acne breakout, except for the mild/small occasional ones, maybe 1-2 times per year).
There is an increasing number of research pointing that imbalance of omega fatty acids in our systems leads to skin conditions, saying that we consume too much omega-6 fatty acids; and it is this that contributes to the pimply and acne-ridden skin.
Bee pollen can help you, and help you pretty good. No, I don't call it a super anti-pimple or anti-acne solution, but I think it is beneficial as part of a multi-approach combination "anti pimple and acne campaign".
You see, it's very easy for us to forget the our skin is actually the largest organ of our entire human bodies, thinking that its our colon or intestines is the largest organ.
Here is a facial mask that I think you may like:
Bee Pollen Anti Pimple/Acne Facial Mask
1/2 of a ripe avocado
1 tablespoon pure honey
1-2 tablespoon bee pollen granules (I use pure bee pollen powder taken from the capsules of Xtend Life Bee Pollen)
Mix the ingredient well until they form a smooth and well mixed paste. Please first clean your face and neck very thoroughly before you apply the mask ingredients by hand, and leave it on for at least 20 minutes. Rinse of with warm water.
This natural bee pollen facial mask formula will also work well for pimples and acne on ears, back, buttocks, legs etc.
Dr. Lars-Erik Essen, M.D., of Halsinborg, Sweden, said this:
Bee pollen exerts a profound biological effect. It seems to prevent premature aging of the cells and stimulates growth of new skin tissue. It offers effective protection against dehydration and injects new life into dry cells. It soothes away wrinkles and stimulates a life-giving blood supply to all skin cells.
This is very interesting and good information about the healing powers of bee pollen for our skin.
Now if the external/topical application of bee pollen is so good, then we can also think that these benefits will also extend to our internal organs and internal system health when we ingest
This is fascinating and intriguing information to say the least.
While a topical application of bee pollen-based acne skin cream is highly desirable, and available, you also want the internal benefits of bee pollen for it will not only feed your skin with the nutrients it needs but it will provide a whole host of other therapeutic health benefits as well. Read more on bee pollen health benefits here.
Bee Pollen, Pimples and Acne: Granules Versus Capsules (short version)
We know that bee pollen is not called "nature's miracle superfood" for no reason – it is truly a wonderful superfood with many far reaching health benefits. Truly, it's one of nature's great gifts to mankind, the humble bee pollen that is super densely packed with nutrients and nourishments that can see out of this world.
Personally, I prefer the pure bee pollen powder in capsules form, because I find that it's simply more convenient, easily stored, easily transported and easily taken. They're also in very measured, exact amounts so it's consistent. And easily absorbed because it's pure pollen powder.
Compared to the granules version, which not only may be bitter, but also may be harder/more inconvenient to take (blend, take with salad etc); pollen granules may have husk that decreases the health benefits by 95% as it's so tough to digest – you get what I mean.
Bee Pollen, Pimples and Acne: 365 Days Money Back Product Guarantee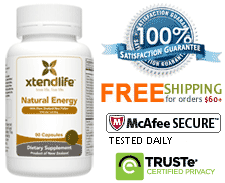 If you want to enjoy the health benefits of bee pollen, I highly recommend that you take a nutraceutical/pharmaceutical-grade high quality bee pollen supplement that is made in GMP-compliant facilities that meet or exceed the United States FDA standards.
I've been taking Xtend Life Bee Pollen since 2014, and they're pretty much a lifesaver for me where my days start at 5 AM and end at about 10 PM almost every day juggling between handling young children, family, busy physiotherapy clinics, exercise and health.
I also like that their bee pollen is harvested from the south-western part of south island of New Zealand, near a national park. It is a very pristine, pure and free from pollution and contaminants, that leads to bee pollen product that is pure and contaminant-free as well.
The manufacturers also add synergistic enzymes and minerals to enhance the assimilation of the bee pollen so that you can absorb a minimum of 80% from every capsule you take, and this is confirmed via separate testing by individual labs in US and New Zealand. In fact, they're so confident in their bee pollen product that they're also offering a 365 days product guarantee, meaning that if you're not 100% satisfied in a year, you can get a full refund or product replacement.
If you'd like to read more or try it, visit: Xtend Life Bee Pollen or click on the product image.

Back to Top