I've a bee pollen-dedicated site at BeePollenForHealth.com - do swing by to go in-depth on bee pollen supplementing and more there - Nigel

Freeze Dried Bee Pollen Benefits
Freeze Dried Bee Pollen Is The Best And Only Way To Enjoy Its Far Reaching Health Benefits
Bee pollen is one of nature's superfoods, but if it's not handled properly or prepared properly, its nutritional health benefits will plummet from 90%+ to a low 5-7%. Or worse.
And that's the reason why freeze dried bee pollen is very important. Sadly, health supplements are not regulated by the United States Food and Drugs Administration, causing many unethical and profit-driven supplement companies to put really bad supplements out on the market.
Which is why you need to really do your research to be a smart shopper and more importantly, become healthier with supplements.
And that's the main reason why high-quality, pharmaceutical grade quality health supplements are heads and shoulders above the common vitamins you find at pharmacies and supermarkets…and even in most health food stores.
Bee pollen is first harvested in different ways by an apiarist or apiculturist; high-quality and fresh bee pollen has a distinctive yellow hue/color and the granules themselves should be soft and pliable.
Though it happens sometimes, they should never be pasteurized or heat treated because that destroys all the good nutrients in them.
Freeze Drying Preserves The Nutritional Content Close To Perfect
How beneficial or how high the quality of your bee pollen, be it granules or capsules – it all starts with how well the bee pollen's nutrients are preserved, on top of good practices in the harvesting, blending methods.
Freeze drying pollen as soon as it's harvested is the best and most ideal scenario, and it should never undergo heat drying or processing, which destroys the nutrients and deactivates/destroys the enzymes, and along with it the nutritional benefits of bee pollen.
What a waste.
Freeze drying also prevent mold spores from growing on the granules too, before exact proper blending and encapsulation.
But How Would I Know I Have Quality Pollen? Is There A Taste Difference?
Great question.
Personally, I dislike how bee pollen taste – it has a distinctive chalky taste and texture.
Some people like that taste and texture, I don't. It should also have a hint of "flowery" taste and smell, and the granules soft and pliable. So the hard shell/husk of the pollen needs to be soften for the nutrients to be released, which is ideal.
If you're taking the granules version, please soak them for at least 12 hours first before eating them ya.
Storing bee pollen is fairly straightforward – just store them in the fridge. The freeze-drying process causes the granules to lose some water content, in return for preserving nutrients and extend its shelf life.
Freeze Dried Bee Pollen: Quality Matters
Many research studies have shown that bee products and supplements including honey can be contaminated with insecticides, pesticides, pollutants, heavy metals, environmental pollutants and even herbicides.
Bees and flowers are both sensitive to such pollutants as they will infiltrate into the flowers (pollen and nectar) and bees will inhale the pollutants in; both of which will result in contaminated pollen and nectar.
That's why sourcing of bee pollen is very, very important.
The bee pollen supplement I take is sourced from the north-western corner of south island of New Zealand, just beside a national park. It's not only zero-industrialization, but it is also has very little inhabitants, and this leads to the islands and are to be unpolluted, pure and pristine – resulting in healthy flowers, pollen and bees that are contaminants-free.
It's pretty straightforward to understand how the bee pollen supplement, as well as the other health supplements that are produced by this New Zealand-based company is of very high quality.
In fact, C. Leigh Broadhurst, Ph.D. (2005) said, "New Zealand's manuka honey is an example of a floral honey that is considered superior for medicinal use" (p. 13, 14).
So, when you want to truly enjoy the full benefits of bee pollen,
get freeze dried pollen, which not only locks in the original nutrients and enzymes, but also helps prevent from oxidizing and mold. Anything that is processed or heat-dried have their nutrients burnt and destroyed.
the pollen has to be sourced from a pure and pristine environment that is free from pollution and contaminants
produced in a GMP-compliant facility that meets the high standards set by US FDA pharmaceutical standards, earning them the label of "nutraceutical"
These three criteria is very hard to be met by most of the health supplements company in the world, but I know of one company that meets that criteria.
365 Days Full Product Guarantee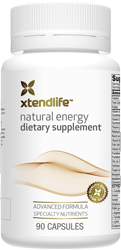 The bee pollen supplement I take is freeze dried and scientifically formulated to also contain additional synergistic enzymes, amino acids and minerals to enhance the health benefits.
The pollen is harvested from north-western corner of south island of New Zealand, a pure and pristine area beside a national part that is free from industrialization and airborne pollution. Its nutritional effects will be noticed and I comfortably personally endorse it.
When you factor in the fact that it is processed and manufactured in GMP compliant facilities with standards that meet the FDA's standards for pharmaceutical-grade quality drugs, it's even better. Basically earning this a nutraceutical status (highest label for a supplement in terms of quality), and this is not common nor easily found in the US.
The manufacturer also offers a 365 days money back guarantee or full product replacement – something the health world don't offer today. It's also less expensive than other supplements while still maintaining a high level of quality, pharmaceutical quality.
I've been taking this personally since 2014, and I honestly say this: it has helped me a lot in my life, giving me all the energy, health and wellness I need to handle my 5 AM to 10 PM days everyday, young children, family, manage multiple busy physiotherapy clinics, meetings, investments, readings etc.
To me, it's one of my favorite and important supplements that I take every day. Without fail.
Read more or try it here, or read my review on this product here.
Back to Top