I've a bee pollen-dedicated site at BeePollenForHealth.com - do swing by to go in-depth on bee pollen supplementing and more there - Nigel

How To Start Taking Bee Pollen As A Supplement
Bee bread, also known as bee pollen is one of nature's natural-occurring superfood and is easily added to your health and wellness regime. It's really simple and almost takes no time at all.
Of course, that's the easy part, before you start, I do want to highlight some precautions that you should consider before starting a new regime of pollen for health. It is an amazingly nutritious supplement, but in about 3-5% of individuals, they may have allergies and sensitivities to bee products.
It's a low percentile, but being in the health and wellness industry, I prefer to be safe than sorry. You should always test it on yourself by taking a very small dose first, to rule out possibility of an allergic reaction, and generally, if your body doesn't react, you should be quite safe.
Even so, I would recommend to start on a take-4-days, stop-3-days cycle to see how your body respond over time, and then start adding more days (I have been taking since 2014, and take it every day now). Ok, let's go back on testing for allergic reactions to bee pollen.

How To Test If You're Allergic To Bee Pollen
The safest approach is to go to a doctor and go for an allergen test to see if you have allergies to pollen, honey or bee products generally. If you have allergy to bee honey, it's a possibility you're also allergic to bee propolis, bee royal jelly and bee pollen.
I prefer to be safe, so testing with a healthcare professional is my preferred choice rather than a self test BUT that being said, many customers have done the self test by taking a very, very small dose of bee pollen granule or capsule and place it underneath their tongue (the capsule version, you need to open up the capsules and use the pollen powder).
Let it dissolve complete, and then wait for any forms of allergic reactions to rule out if you have allergies to it or not. If there's a reaction ie itching, swelling, etc – stop immediately and rinse your mouth. See your doctor if the reaction becomes larger. If no allergic reaction, likely no allergies to bee pollen.
This is a general DIY test, if you have any bee honey allergy, please do not do this – check with your doctor. Of course, allergic reactions to bee honey is very rare, but there are a few who does have such an allergy.
How To Add Bee Pollen To Your Health Regime

Bee pollen is not like many other multi-vitamins, as there is a few versions you can take – granules, tablets or capsules form (see this article that discusses details on Bee Pollen Granules Versus Capsules) and I personally prefer taking the capsule version.
Granules version has the most flexibility in a sense as you can add to your tea, smoothies, shakes, pancakes, salads, oatmeal or just like that etc. Downsides of granules version is that you have to handle it more ie soak 12 hours before taking it to improve absorption; it has a chalky taste and granular/chalky texture; there is a risk of making a mess (granules everywhere!), it's harder to bring around and it's generally purely pollen granules.
The capsule and tablets version are much more convenient as no preparation is needed (just water or beverage to swallow them); fixed, clear and measured dosing; no weird chalky taste; easy to port and transport; no need to soak or plan meals and most importantly, only the capsules version: high-grade ones tend to have synergistic nutrients, enzymes and minerals added to them to enhance the health benefits of bee pollen.
Note: there are conflicting information on the internet and among pollen supplement companies as to pollen dosage. I personally always take just a bit lower than the recommendations, as there is no safe and proper dosage guidelines for bee pollen that has been properly researched and studied.
Whichever versions you choose, here are some general guidelines to take bee pollen capsules, tablets and granules:
Adults (18 years and older)
Generally, 1/8 to 1/4 teaspoon of bee pollen granules taken once per day. The dosage may be gradually increased to 1 to 2 teaspoons one to three times per day over 3 – 6 months. Capsule supplements — take one to two a day.
Children (younger than 18 years)
I do not recommend children under 18 years old (and especially under 12) to take bee pollen due to varied responses. If have/want to, please ensure that they're overseen by health professional
How To Take Bee Pollen: Conclusion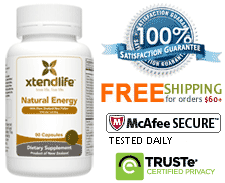 The bee pollen supplement I take is scientifically formulated to also contain additional synergistic enzymes, amino acids and minerals to enhance the health benefits.
The pollen is harvested from north-western corner of south island of New Zealand, a pure and pristine area beside a national part that is free from industrialization and airborne pollution. It is also processed in a GMP-compliant manufacturing facility, earning this a nutraceutical status (highest label for a supplement in terms of quality).
The manufacturer also offers a 365 days money back guarantee or full product replacement – something the health world don't offer today. I've been taking this personally since 2014, and I honestly say this: it has helped me a lot in my life, giving me all the energy, health and wellness I need to handle my 5 AM to 10 PM days everyday, young children, family, manage multiple busy physiotherapy clinics, meetings, investments, readings etc.
To me, it's one of my favorite and important supplements that I take every day. Without fail. Read more or try it here.
Back to Top