I've a bee pollen-dedicated site at BeePollenForHealth.com - do swing by to go in-depth on bee pollen supplementing and more there - Nigel

Increase Sex Drive And Pleasure With Bee Pollen
Bee pollen and its effect on our sex drive, libido and orgasmic pleasures…and sexual intimacy.
One thing I like about the superfood bee pollen is its far reaching benefits because of how rich and dense it is with vitamins, minerals, enzymes, amino acids; about 185 health-boosting components in the humble pollen.
And one of the the benefits is how it influences and effects physical and sexual intimacy. Ok, this may be a "shy" or embarassing topic to some, but sexual intimacy and loving sexual acts are truly something that we all (men and women) enjoy and want.
And yes, it can be enhanced.
Plus they're not only waaaaaaaay cheaper than viagra, bee pollen is a naturally-occurring superfood that will also improve other aspects of your health including healthy organs because of the nutrients, energy (for daily activities, sports and the sexual activities), your skin health will improve, there is associated weight loss and more.
Today, bee pollen supplements are becoming increasingly popular, and I personally do not think that this will go away anytime soon, as it is not a fad. Bee pollen has been taken as a supplement for athletic performance, health and wellness since hundreds if not thousands of years ago, having been mentioned in books of old such as the Koran, Bible, Talmud and ancient Oriental Scroll – it is not a new trend or fad – it is a classic superfood.
It also is becoming increasingly popular because of the increasing number of clinical research studies as well as anecdotal reports and consumer reports through the entire world, and health benefits includes:
nourish your organs, skin, brain
balance your metabolism and metabolic functions
increase athletic and activities endurance
lower blood cholesterol
accelerate weight loss
improve fertility
recover after an operation or injury
and more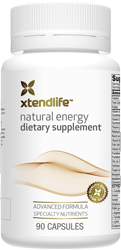 Actually, just with 1-2 benefits of the above is worth its worth in gold because the humble pollen is just that nutritious and beneficial for your body.
Some customers are saying that after taking bee pollen, their orgasmic pleasure in terms of intensity and duration have increased noticeably, and thus gaining popularity with men and women.
I personally recommend a capsule form as opposed to the raw granules version because of convenience, exact measured/consistent dosage as well as my preferred ones has additives such as ginseng that work synergistically with the pure pollen for enhanced health benefits.
In my experience, the best results have come from taking a very specific bee pollen capsule blend that has improved my sexual desire and pleasure:
The bee pollen supplement I take is freeze dried and scientifically formulated to also contain additional synergistic enzymes, amino acids and minerals to enhance the health benefits.
The pollen is harvested from north-western corner of south island of New Zealand, a pure and pristine area beside a national part that is free from industrialization and airborne pollution. Its nutritional effects will be noticed and I comfortably personally endorse it.
When you factor in the fact that it is processed and manufactured in GMP compliant facilities with standards that meet the FDA's standards for pharmaceutical-grade quality drugs, it's even better. Basically earning this a nutraceutical status (highest label for a supplement in terms of quality), and this is not common nor easily found in the US.
The manufacturer also offers a 365 days money back guarantee or full product replacement – something the health world don't offer today.
It's also less expensive than other supplements while still maintaining a high level of quality, pharmaceutical quality. I've been taking this personally since 2014, and I honestly say this: it has helped me a lot in my life, giving me all the energy, health and wellness I need to handle my 5 AM to 10 PM days everyday, young children, family, manage multiple busy physiotherapy clinics, meetings, investments, readings etc.
To me, it's one of my favorite and important supplements that I take every day. Without fail.
Read more or try it here, or read my review on this product here.
Back to Top