Sick Of Falling Sick All The Time
Are you one of those who seem to be getting and falling sick all the time, and it's really putting a dampener on your studies, work and relationships?
Are you looking for a natural way to over come it?

Take it from me - I rarely (if not seldom) fall sick - I am working almost everyday, for at least 8 - 12 hours per day (I LOVE what I do) - you can definitely stay well.
Even if I catch a chill, I'm usually up and about and recover in less than 24 hours - I can assure you that your best possible physical condition isn't even all that difficult to achieve.
In Asia, if you're one of those that falls sick often:
at school, people WILL know you're the sickie one
at work, it's a strict no-no as your colleagues will both smile and frown at you at the same time
Falling sick HAS to be minimized, not just because of what/how others see you, but it's more important that you're health and sick-free so that you can do what you like doing (when you're sick, you're often miserable, right)

And before you think I live in a plastic bag/bubble - no, I lead quite an active and social life being a father, running multiple businesses and donning multiple hats.
This article will cover simple methods that are easy to implement to improve your health that you'll stop getting sick.
Good health is achieved through small changes - one step at a time. No sudden or drastic changes please. We all improve step by step.
Now if you think that healthy people are those "lucky" enough to not be exposed to the germs that makes you sick...think again.
Maybe you may think that these "lucky" people are crazy hand-washing fanatics, or those that carry those portable hand sanitizers (yup, I've met lots of those people as I'm in healthcare line)...but you know what?
They fall sick anyway.
Ok, here's the deal - healthy people aren't just "lucky" that they missed/avoided the germs (in some cases, that's true, but its not all the time). These people aren't "cleaner" or "more sanitized" than the rest of us.
What these healthy people have in common is this: a strong immune system.
That's really it. Sorry, nothing fanciful or sexy or rocket science here. And it's pretty easy to achieve - ways to achieve better health and wellness ARE simpler than you think.
Studies have shown again and again that healthy people do indeed have disease-causing organisms in their systems, even though they do not get ill.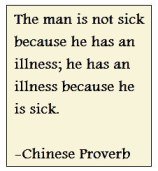 It's true.
Those of us who have strong immune systems and immunity generally do not need to avoid germs because we know that our bodies are capable of dispelling and destroying these these germs and pathogens before they make us sick (Note: I do not recommend that you purposely hang out with people with highly infectious airborne diseases to test your immunity and immune strength)
And with more and more strains of bacteria becoming resistant to antibiotics, a strong immune system is by far our best defense
To be more precise - battling germs actually does boost immune system health.
Think about this way:
if you want you have stronger muscles...what you do is to lift heavier and heavier weights to challenge those muscles right?
if you want to be able to jog/fun faster and further...what you need to do is to jog/run faster and further right?
Same thing with immunity too - the more battles your immunity goes through - and win - the stronger your immune system will be.

You cannot strengthen your immunity and immune system when you live in a sterilized (read "Cloroxed" or "Sanitized") environment. Just like you can't strengthen your muscles by sitting on the couch all day.
There is a saying: "use it or lose it" - without use - everything in the natural world weakens.
But don't worry - I will not tell you to go and search for those germs to battle. First, we need to boost your immunity and immune system, so that your system and battle - and win - those germs when you do come across them.
Our #1 Recommendation for Boosting Immunity
EXERCISE!!!
Ok, I'm a trained therapist but that's not the only reason why I highly recommend exercise. You see, there has been numerous (literally thousands) of scientific studies that shows that exercise is one of the best ways to improve and boost immunity, such as:

Exercise flushes bacteria, reducing the risk and chance of airborne diseases

Exercise circulates white blood cells more rapidly, detecting germs and pathogens earlier and battling - and destroying - them earlier

Exercise raises core and overall body temperature, preventing bacteria and fighting infection (that's why if we get caught in rain, we may get sick easily - rain lowers our body temperature)

Exercise decreases stress-related hormones and increases feel-good hormones - this boosts immunity and protects against diseases and sickness

That's WHY we recommends a moderate exercise program 4 to 6 days a week, including exercises such as:
bicycling (stationery or outdoors)
daily walks for at least 30 minutes
going to the gym to do weights
having a sport that you do regularly such as line dancing, tennis, golfing, squash etc
Your health and wellness are important, and you deserve to feel great!
Return to Condition Specific Supplementing
Return to XtendHealthAsia.com Home Page from Sick Of Falling Sick All The Time

Back to Top