I've a bee pollen-dedicated site at BeePollenForHealth.com - do swing by to go in-depth on bee pollen supplementing and more there - Nigel

Important Bee Pollen Information
What you need to know about the humble yet amazing nature's superfood.
Bee pollen is widely known in the world as a nutritional powerhouse, and fundamentally, it is the male seed of flowers that is required for the fertilization of a plant. Each particle contains 50 to 1000 millimeter corpuscles, and fascinatingly, EVERY flower in the world has pollen.
Bee Pollen Information You Need To Know
Also known as bee pollen, this humble superfood is 40% protein, and is one of the world's most complete and nutritious food, containing nearly all the vitamins, minerals, amino acids and enzymes that we humans need.
About 50% of its protein is found in the form of free amino acids that are readily available to be used by our bodies, and such highly ready and usable protein will contribute significantly to our body's protein needs.
Right now, pollen is most popularly known for its characteristics of providing abundance energy to the consumer, and because of that, it has been used by athletes all around the world since years ago for the improved endurance, energy and stamina it provides.
I've been taking it since 2014, and I will personally and comfortably share that it helps me a lot in my daily schedule of 5 AM to 10 PM of managing busy physiotherapy clinics in Singapore, young children, family, research, meetings, investments, quiet time, exercise and wellness – it is one the most important supplements that I take.
In fact, pollen is also used to help to combat and recover from illnesses, including:
skin conditions such as eruptions and skin problems like eczema
increases sexual drive and libido
helps to balance our endocrine system with benefits in menstrual and prostate problems
improves blood health and blood production
decrease cravings and improve satiation rates from junk sugary foods and alcohol
antioxidants helps as a cancer cell inhibitor
helps to stabilize mood and menopausal symptoms
Some parents have sworn that it is helpful with diaper rash, and though I've never seen or used it that way, but as it is very useful with skin health, that makes sense to me.
Pro-medical enthusiasts may say that there isn't sufficient data or research to support the benefits of bee pollen for health, but I say please consider to take things with a pinch of salt and with wide, open eyes and minds.
There are very good doctors and medicine out there, but there are also big economics at play too. Think about this:
106,000 deaths annually, at a cost of $12 billion, from adverse drug reactions;
98,000 deaths annually, at a cost of $2 billion, from medical errors;
115,000 deaths annually, at a cost of $55 billion, from bedsores;
88,000 deaths annually from infections, at a cost of $5 billion, caused by medical intervention;
37,000 deaths annually, at a cost of $122 billion, from unnecessary medical procedures;
32,000 deaths annually, at a cost of $9 billion, from surgery-related medical intervention
The above figures do not include those outpatient deaths from medical intervention (some 199,000 annually at a cost of $77 billion), or the astounding figures from Dr. Lucien Leape's 1997 study of medical and drug-error rates (3 million deaths annually, he reports!) (Leape LL, "Error in Medicine," JAMA, 1994 Dec 21;272(23):1851-7).
It's scary.
And yes, the government can help and does help. In fact, I show you an example: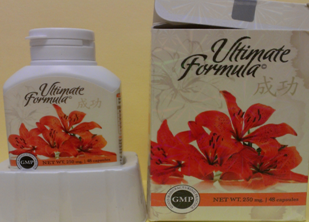 The United States Food and Drug Administration (FDA) found a particular bee pollen product had a banned drug in it!
The banned substance is called sibutramine.
Sibutramine is a controlled substance that was removed from the market in October 2010 for safety reasons.  The product poses a threat to consumers because sibutramine is known to substantially increase blood pressure and/or pulse rate in some patients and may present a significant risk for patients with a history of coronary artery disease, congestive heart failure, arrhythmias, or stroke.  This product may also interact, in life-threatening ways, with other medications a consumer may be taking.
"Ultimate Formula Bee Pollen Capsules (Ultimate Formula)," a product promoted and sold for weight loss.  This product is promoted on www.zixiutangsuccess.com, and possibly sold in some retail stores and the government has advised to NOT buy it.
This is a good investigation by the government and FDA, and tells of how important that we as consumers and wanting our health to improve, need to do our research and due diligence when we buy any forms of health supplements – quality is very, very important.
So, How Should We Use Bee Pollen?
It is available in granules or capsules form. I've shared a lot on what I don't like the granules version, though it is more flexible in a sense you can mix it into salads, put into shakes or eat just like that.
I prefer the convenience of capsules, and capsules tend to have additional synergistic co-factors, nutrients and enzymes added to enhance the benefits of bee pollen – more of the details of Granules Versus Capsules here.
Bee bread supplements are not only popular with athletes, but it is also very popular with C-level executives, executives, busy parents and moms, entrepreneurs, bankers as well as sporty, athletic individuals too.
If you want more energy to get on top of your day, you should be taking it too.
Some Advice And Precaution With It Comes To Taking Pollen As Supplement
Ok few things. If you're pregnant, lactating/breastfeeding, under 12 years old or have allergy or reactions to bee products, please don't take it until or unless you've checked with your doctor.
Always better to be safe than sorry.
I also recommend that you only buy bee pollen that is made in facilities that are GMP-compliant, to ensure that the raw pollen/nutrients and the handling process, cleanliness, employee training, no banned substances etc are in tip top standards.
The Bee Pollen Supplement I Take Since 2014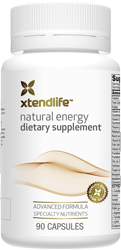 The bee pollen supplement I take is freeze dried and scientifically formulated to also contain additional synergistic enzymes, amino acids and minerals to enhance the health benefits.
The pollen is harvested from north-western corner of south island of New Zealand, a pure and pristine area beside a national part that is free from industrialization and airborne pollution. Its nutritional effects will be noticed and I comfortably personally endorse it.
When you factor in the fact that it is processed and manufactured in GMP compliant facilities with standards that meet the FDA's standards for pharmaceutical-grade quality drugs, it's even better.
Basically earning this a nutraceutical status (highest label for a supplement in terms of quality), and this is not common nor easily found in the US.
The manufacturer also offers a 365 days money back guarantee or full product replacement – something the health world don't offer today. It's also less expensive than other supplements while still maintaining a high level of quality, pharmaceutical quality.
I've been taking this personally since 2014, and I honestly say this: it has helped me a lot in my life, giving me all the energy, health and wellness I need to handle my 5 AM to 10 PM days everyday, young children, family, manage multiple busy physiotherapy clinics, meetings, investments, readings etc.
To me, it's one of my favorite and important supplements that I take every day. Without fail.
Read more or try it here, or read my review on this product here.
Back to Top