I've a bee pollen-dedicated site at BeePollenForHealth.com - do swing by to go in-depth on bee pollen supplementing and more there - Nigel

Potentiated Bee Pollen Benefits
Potentiated bee pollen carries a lot of benefits, and it basically means "opening up the health benefits potential of bee pollen granules" hence this article focuses mainly on people who are thinking of taking raw bee pollen or is thinking of how to maximize the health benefits of raw granules.
Ok, you know of my preference for pure pollen capsules, as covered in details in this article: Bee Pollen Granules Versus Capsules; because capsules versions is so much more convenient:
portable and mobile (you can easily bring it to travel)
no mess (imagine if you drop the box of pollen granules OMG)
no need to soak for 12 hours (more on that in this article)
no weird chalky taste and texture
contains additional synergistic enzymes, minerals and vitamins that enhances the health benefits of bee pollen
But I write this article in case some of our readers and customers who may be taking both the granules and capsules, or is thinking of taking – DON'T! Haha, it's up to you, it's just that capsules suit my preference and convenience.
So, What On Earth Is Potentiated Bee Pollen?
So we all know that bee pollen is super dense with vitamins, minerals, amino acids and enzymes, but there is a challenge when it comes to the raw granules: there is a husk that covers the raw pollen granules…
…and even though it seems like its easily chewable, its tough enough that it can withstand the strong stomach acids, and our stomach can't digest it…and that means we usually can only absorb about 5 – 7% of the benefits if we take raw granules (one of the reasons why I prefer pure pollen powder in capsules).
But there is a way to get around it (other than choosing the capsule version heh), and that's what this article is about: create a properly potentiated bee pollen.
For pollen that is adequately and properly preserved through the potentiation process and especially when it's freeze dried, it retains at least 85-87% of it nutritional components are absorbed by the human digestive system.
So bee pollen has 27 vitamins, 28 minerals plus the entire range amino acids that our bodies need including natural antioxidant proprieties that strengthen our immunity; on top of minimizing and deterring damage caused by free radicals.
The main culprits are oxidants, and it is oxidants that cause destruction and aging, and bee pollen has very strong anti-oxidants in them to counter this oxidative process. This by itself is one of the strong bee pollen benefit that anyone who is interested in health would give pollen a try.
Its health benefits are truly far-reaching, extending beyond anti-oxidants, but let's go back to potentiated bee pollen (if you want to find out more about the benefits, read them here)
Potentiation Process
In simple terms, to potentiate means to improve the absorbability / absorption rate of the nutrients by our body. If we take the raw granules just like that, the husk limits the benefits of the pollen by blocking absorption as much as 95%!
When potentiated properly, we can absorb as much as 80-85%, which is much, much higher than just 5% of the full health benefits of bee pollen.
Health Benefits Of Potentiated Bee Pollen
When we take potentiated bee pollen, some of the health benefits includes
Slowing down and reversing the aging process caused by oxidative stress
Increases energy by the abundant vitamin B complex that improves fat-burning metabolism that releases energy AND cause weight loss
Increase sexual desire, libido and orgasmic pleasure
Balance metabolic systems
Eliminate nutritional deficiency
How To Choose A High Quality Potentiated Bee Pollen Supplement
First and foremost, you should get your potentiated bee pollen supplement from a GMP-compliant health supplement manufacturer as this ensures very high quality (nutraceutical grade).
Unfortunately most of the bee pollen available in the United States, United Kingdom, Malaysia, Singapore and Indonesia comes from China, and most of them are known to contain pollutants, toxins and contaminants due to poor quality control and poor sourcing of pollen.
Of course, where the pollen is sourced is very important – the more pure and pristine the source, the better the pollen and the end product. It also should be freeze dried, as freeze-drying prevents the pollen from oxidation, maintaining close to 100% of its nutritional goodness – if it's processed or heat dried, all the nutritional enzymes and benefits are also destroyed in the process.
The Company That I Buy My Pollen Supplement From Since 2014
After years and months of research, we came across a health supplement company that has very strict GMP-compliant facilities and products; in fact, their bee pollen supplement is scientifically formulated and even have synergistic vitamins, minerals, amino acids, specialty minerals and nutrient-rich enzymes added to them to enhance the health benefits of pollen even further.
They also added Siberian Ginseng, and Vitamin E — all known to increase sexual libido and drive, which is a good characteristics that benefits both men and women – good sexual health is important. Their pollen is harvested from the north-western corner of south island of New Zealand, beside a national park, and is very pure and pristine and free from industrialization, airborne pollution and contaminants.
My wife and myself went to New Zealand in 2014 for our honeymoon, and boy, the government and people there are very pro-conservation and pro-eco-friendly, with many things being untouched and au-naturel) I'm taking a combination of health supplements from this company from their bee pollen supplement to their flagship Total Balance Men's Premium as well as several other of their health supplements since 2014, and my health has improved so much more than before (more on that below).
Potentiated Bee Pollen Benefits: A Conclusion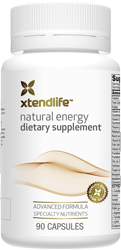 The bee pollen supplement I take is freeze dried and scientifically formulated to also contain additional synergistic enzymes, amino acids and minerals to enhance the health benefits.
The pollen is harvested from north-western corner of south island of New Zealand, a pure and pristine area beside a national part that is free from industrialization and airborne pollution. Its nutritional effects will be noticed and I comfortably personally endorse it.
When you factor in the fact that it is processed and manufactured in GMP compliant facilities with standards that meet the FDA's standards for pharmaceutical-grade quality drugs, it's even better.
Basically earning this a nutraceutical status (highest label for a supplement in terms of quality), and this is not common nor easily found in the US. The manufacturer also offers a 365 days money back guarantee or full product replacement – something the health world don't offer today. It's also less expensive than other supplements while still maintaining a high level of quality, pharmaceutical quality.
I've been taking this personally since 2014, and I honestly say this: it has helped me a lot in my life, giving me all the energy, health and wellness I need to handle my 5 AM to 10 PM days everyday, young children, family, manage multiple busy physiotherapy clinics, meetings, investments, readings etc. To me, it's one of my favorite and important supplements that I take every day. Without fail.
Back to Top