I've a bee pollen-dedicated site at BeePollenForHealth.com - do swing by to go in-depth on bee pollen supplementing and more there - Nigel

Why Take Bee Pollen Supplements?
Bee pollen supplements are gaining popularity because of their far-reaching benefits, from improving your energy and endurance for daily responsibilities, to boosting your sex drive, improve weight loss and balance your metabolic processes in your body.
Being inexpensive, bee pollen supplements are becoming increasingly popular because of their very far-reaching health benefits. Personally, I've been taking bee pollen capsule supplements since 2014, and was pleasant surprised that it's very helpful with increasing my energies to last for my 5 AM to 10 PM days and all my responsibilities (more on that at the very bottom of this article), and I was truly convinced and hooked.
I never did liked the inconvenience nor the taste of the granules version, and opting for the convenience and added synergistic nutrients and enzymes of the capsules version (more on that in Granules Versus Capsules), because of my busy schedule and wanting a fuss-free approach to health benefits of this superfood.
Health Benefits Of Bee Pollen Supplements
Pollen, also commonly known as bee bread, is a fascinating and significant natural superfood because is contains every vitamins, minerals, amino acids, enzymes, co-enzymes and anti-oxidants that one need to sustain human life.
Carlson Wade (1978), who was expert on it before taking honeybee supplements became popularized, wrote that one could live off of 22 grams of its bread in its natural state.
Of course, that 22 grams would be purely for survival. At least 30 – 35 grams would be vital to proper and healthy living. 35 grams is truly very small amount, and that speaks volumes about how nutritionally rich it is, gram for gram.
Is There Bee Pollen Supplements That Are Pharmaceutical Quality?
You and your loved ones and friends should only take pharmaceutical-grade bee pollen supplements (or also known as nutraceutical grade).
Bee pollen is not a "new fad" – it's been around for hundreds if not thousands of years, having been mentioned in the Bible, Koran, Talmud and even ancient Oriental Scrolls. Studies of decades to hundreds of years ago showed many individuals have taken pollen to boost their health…this naturally-occurring superfood is classified amongst the top 10 of the world's superfood, if not the top 3.
Athletes, sporty individuals and really active active individuals love pollen as it improves their energy, endurance and stamina, which is really great for athletic and sports performance. I take it and it helps me get on top of my 5 AM to 10 PM days and all the responsibilities of family, work, investments, research, exercise and more.
Personally, this itself makes it very, very practical and useful for not just myself, but many individuals such as C-level executives to busy parents/home makers, start up founders, entrepreneurs and technicians – everyone needs more energy for everyday mastery.
Wise supplementation today is no longer a luxury but a necessity, because of our hectic lifestyles and foods whose nutrition has devalued since the days of our grandparents. It is not just for the health enthusiasts or sports people anymore – we all need all the vitamins, minerals, enzymes, amino acids and antioxidants our bodies need to be healthy and thrive.
And yes, its benefits are truly far reaching, also increasing one's sexual drive and libido as well, for both men and women (which is great for sexual health and intimacy).
Bee pollen's nutritional benefits are really amazing, being both a powerful superfood and the perfect natural health supplement.
Some of its benefits include:
quickly and easily digested and assimilated by our bodies, so it can quickly boost our energy while burning fats quickly
it helps with detoxification
it improves our immune system and immunity
improves gut and intestinal health such as chronic constipation, diarrhea and even helps to digest other foods while in the stomach
According to doctors Chauvia and Lenormand, it contains an antibiotic similar to penicillin and thus limits noxious organisms like Salmonella.
how it boosts natural energy is by stimulating and regulating our base metabolic rate (BMR), which basically improves our fat burning capability to release the energies in ATP (adenosine tri-phosphate) that our bodies need. By product: increased fat burning weight loss
contains lecithin which helps to naturally suppress the human appetite as well as improve our satiety, curbing the chances of over-eating
balances and regulates the general metabolism of our system including blood and lymph fluids
improves sexual drive, libido and orgasmic pleasure
contains anti-oxidants that are anti-cancer and slows down aging process
increases energy, endurance and stamina naturally
CAUTION: people who are allergic or sensitive to bee stings/products shouldn't take it, as it may trigger an allergic reaction in a very small amount of people. There is an estimated 3-5% of individuals in the world that are allergic to bee products. Always check with your doctor before you start any supplementation regime.
Bee Pollen Supplements: Recommendation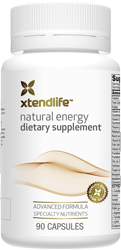 The bee pollen supplement I take is freeze dried and scientifically formulated to also contain additional synergistic enzymes, amino acids and minerals to enhance the health benefits.
The pollen is harvested from north-western corner of south island of New Zealand, a pure and pristine area beside a national part that is free from industrialization and airborne pollution. Its nutritional effects will be noticed and I comfortably personally endorse it.
When you factor in the fact that it is processed and manufactured in GMP compliant facilities with standards that meet the FDA's standards for pharmaceutical-grade quality drugs, it's even better. Basically earning this a nutraceutical status (highest label for a supplement in terms of quality), and this is not common nor easily found in the US.
The manufacturer also offers a 365 days money back guarantee or full product replacement – something the health world don't offer today. It's also less expensive than other supplements while still maintaining a high level of quality, pharmaceutical quality.
I've been taking this personally since 2014, and I honestly say this: it has helped me a lot in my life, giving me all the energy, health and wellness I need to handle my 5 AM to 10 PM days everyday, young children, family, manage multiple busy physiotherapy clinics, meetings, investments, readings etc.
To me, it's one of my favorite and important supplements that I take every day. Without fail.
Read more or try it here, or read my review on this product here.
Back to Top